FREE SHIPPING WITH ORDERS OF $100+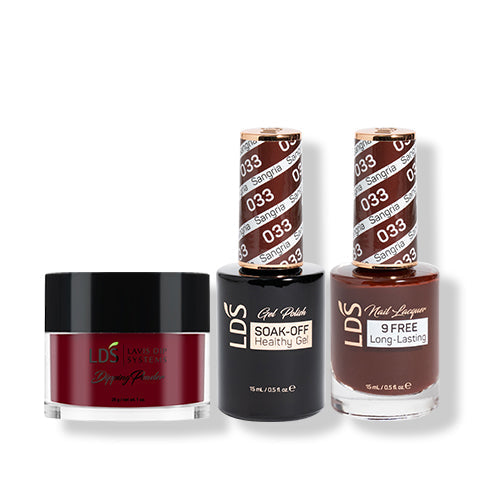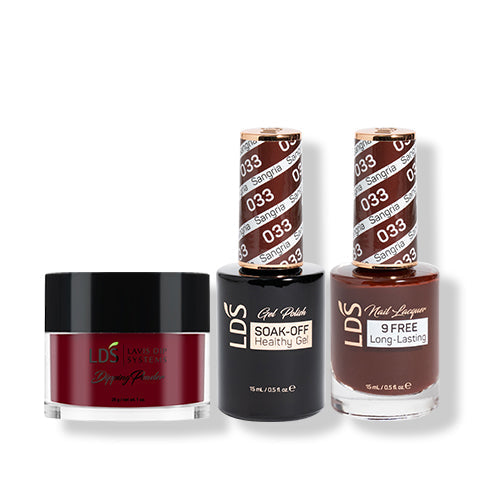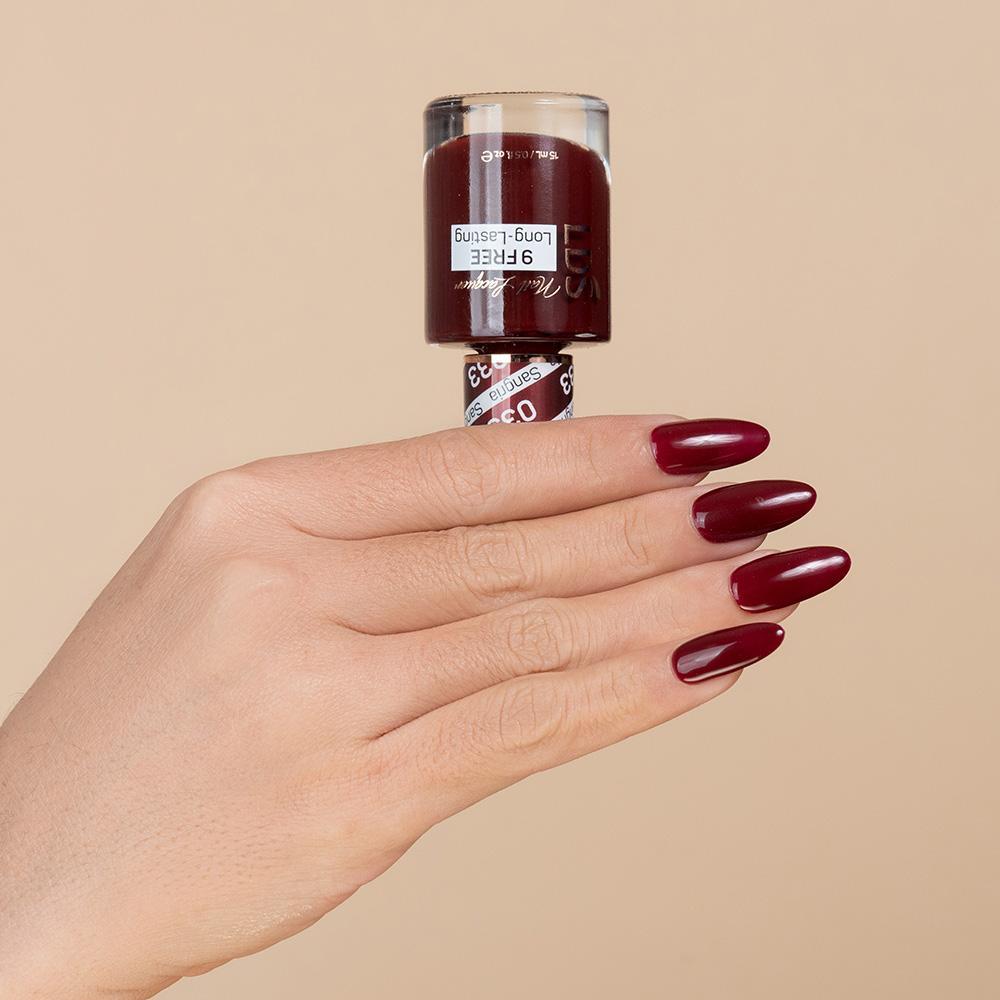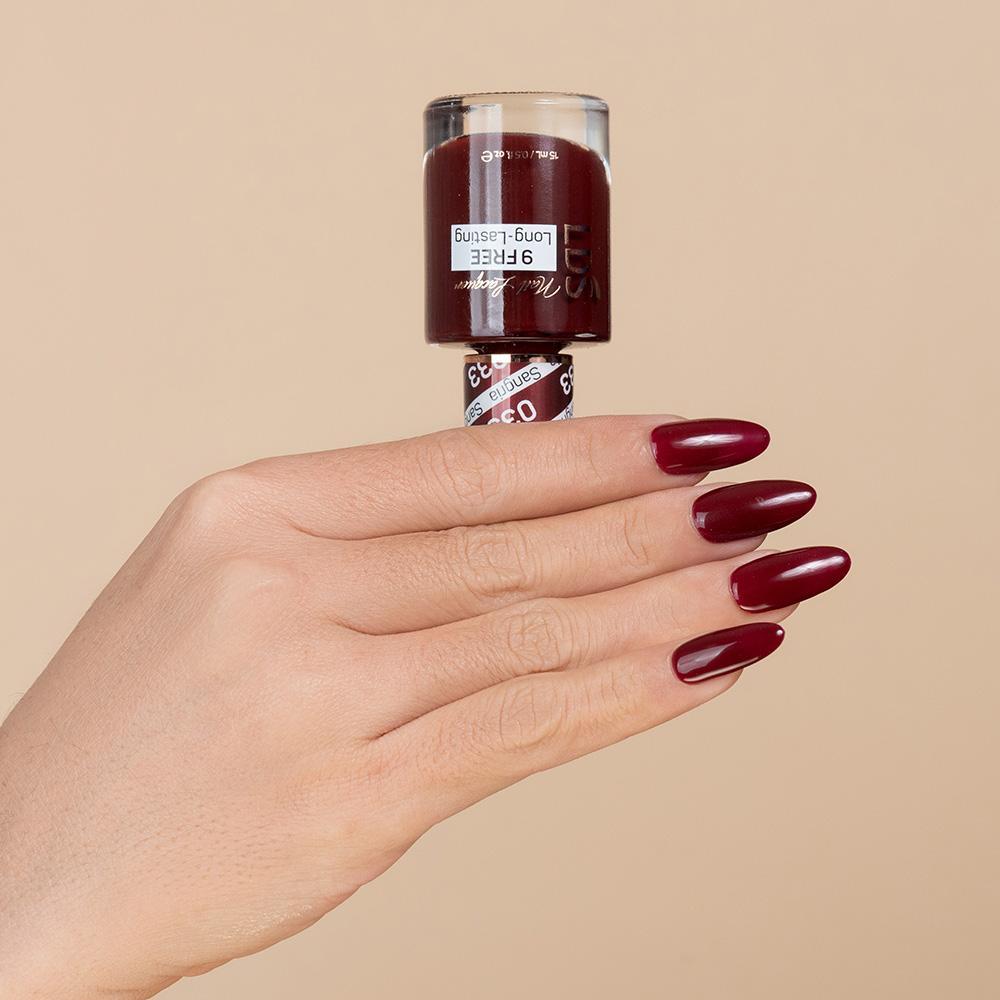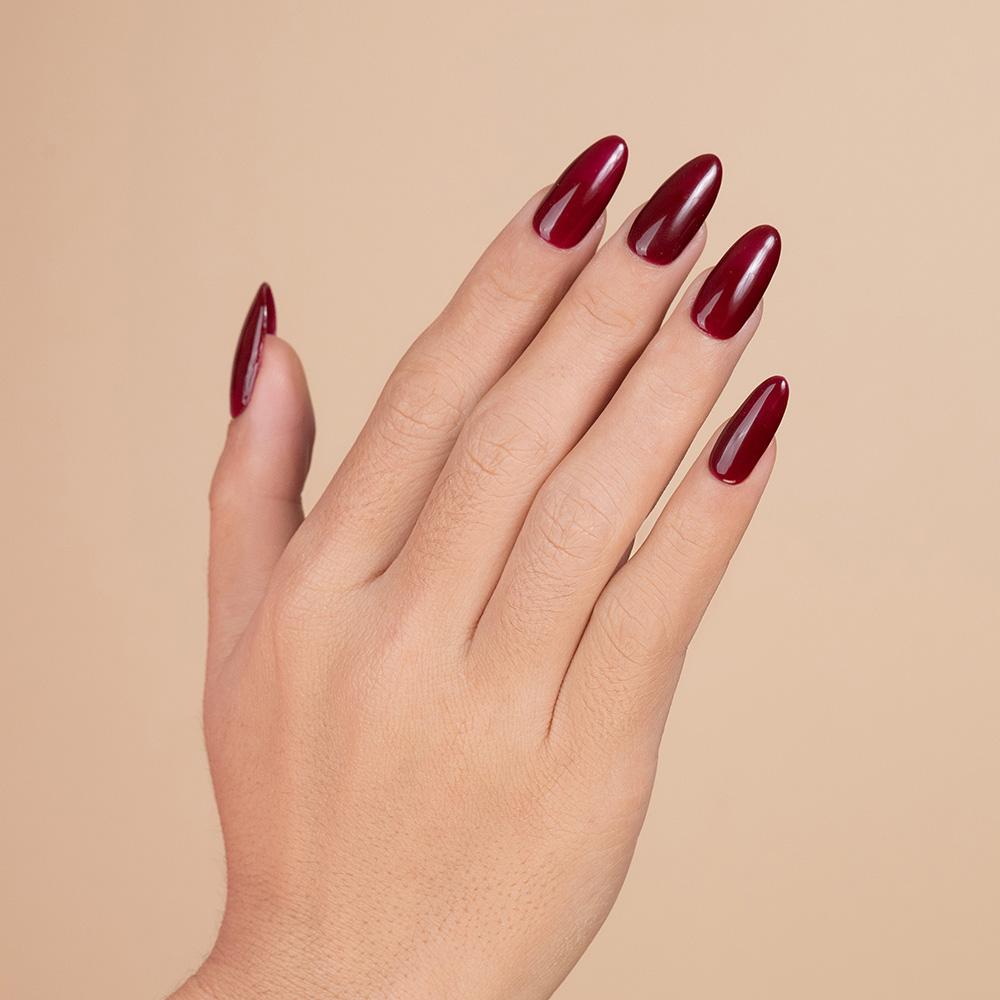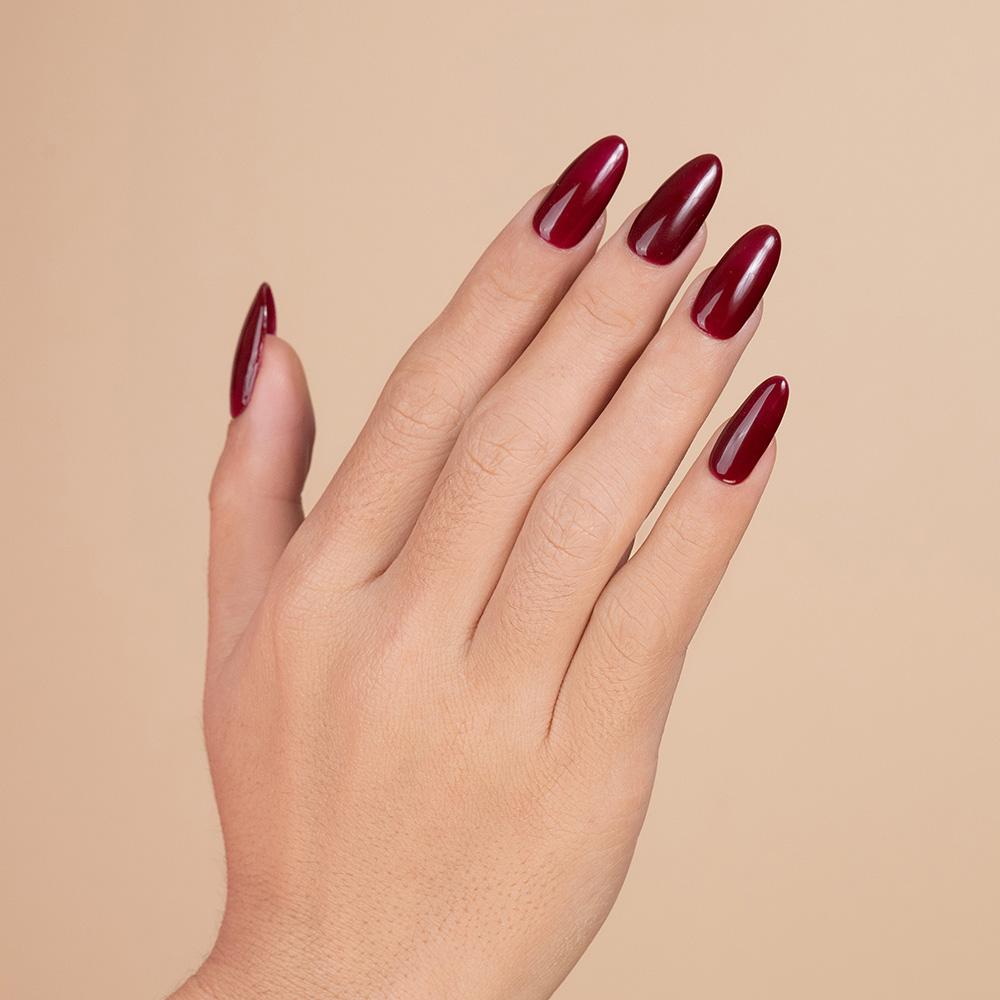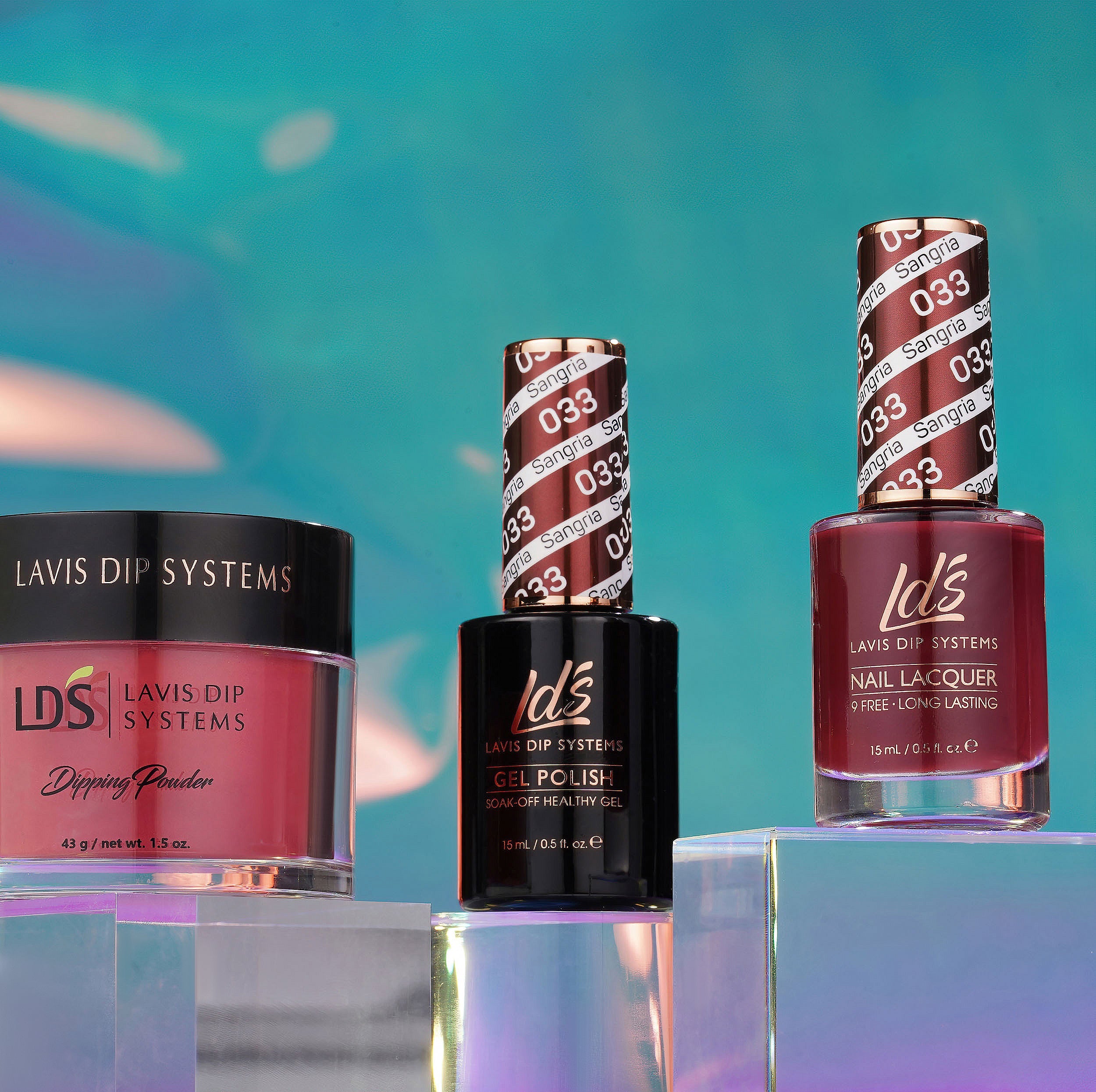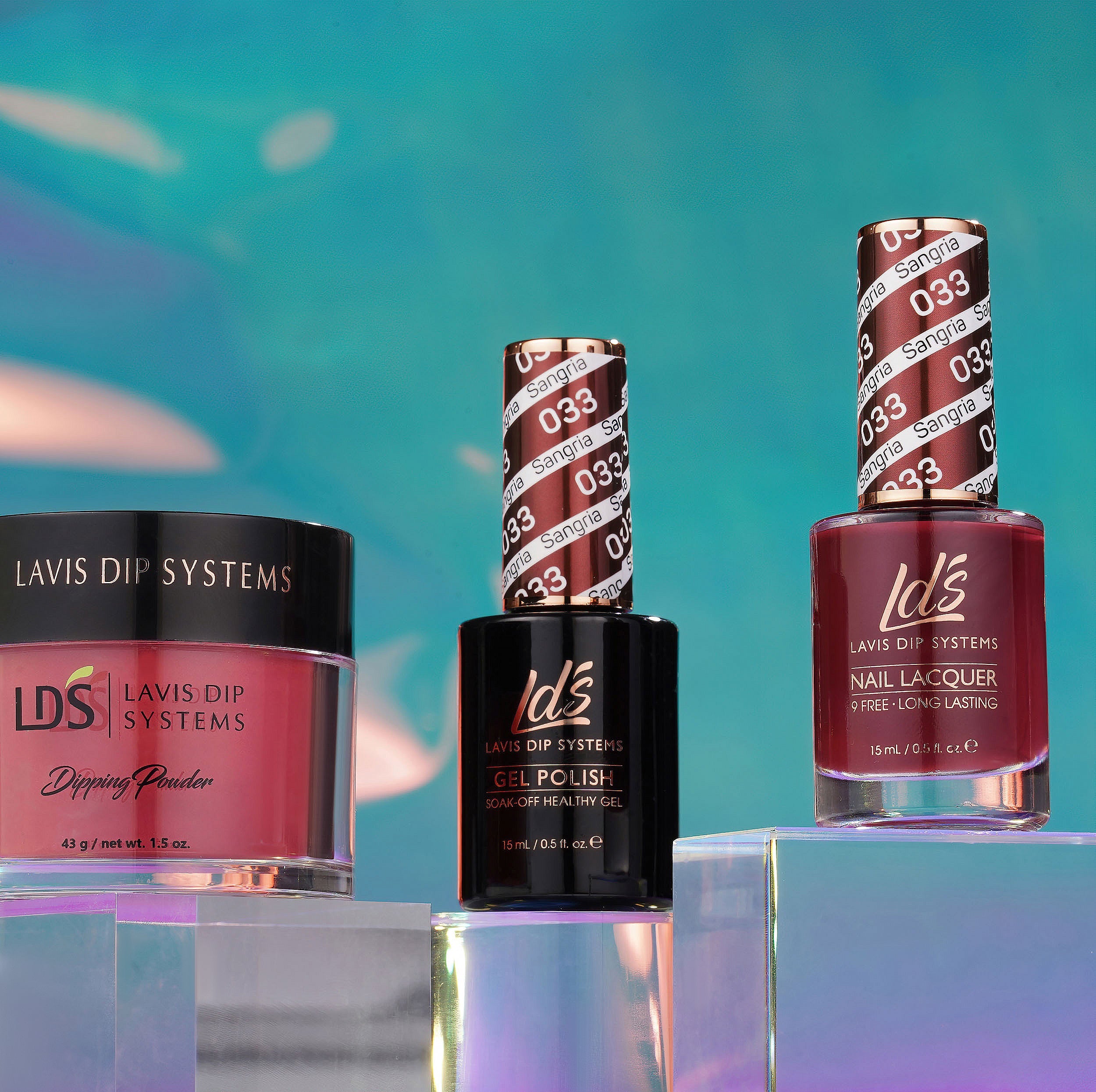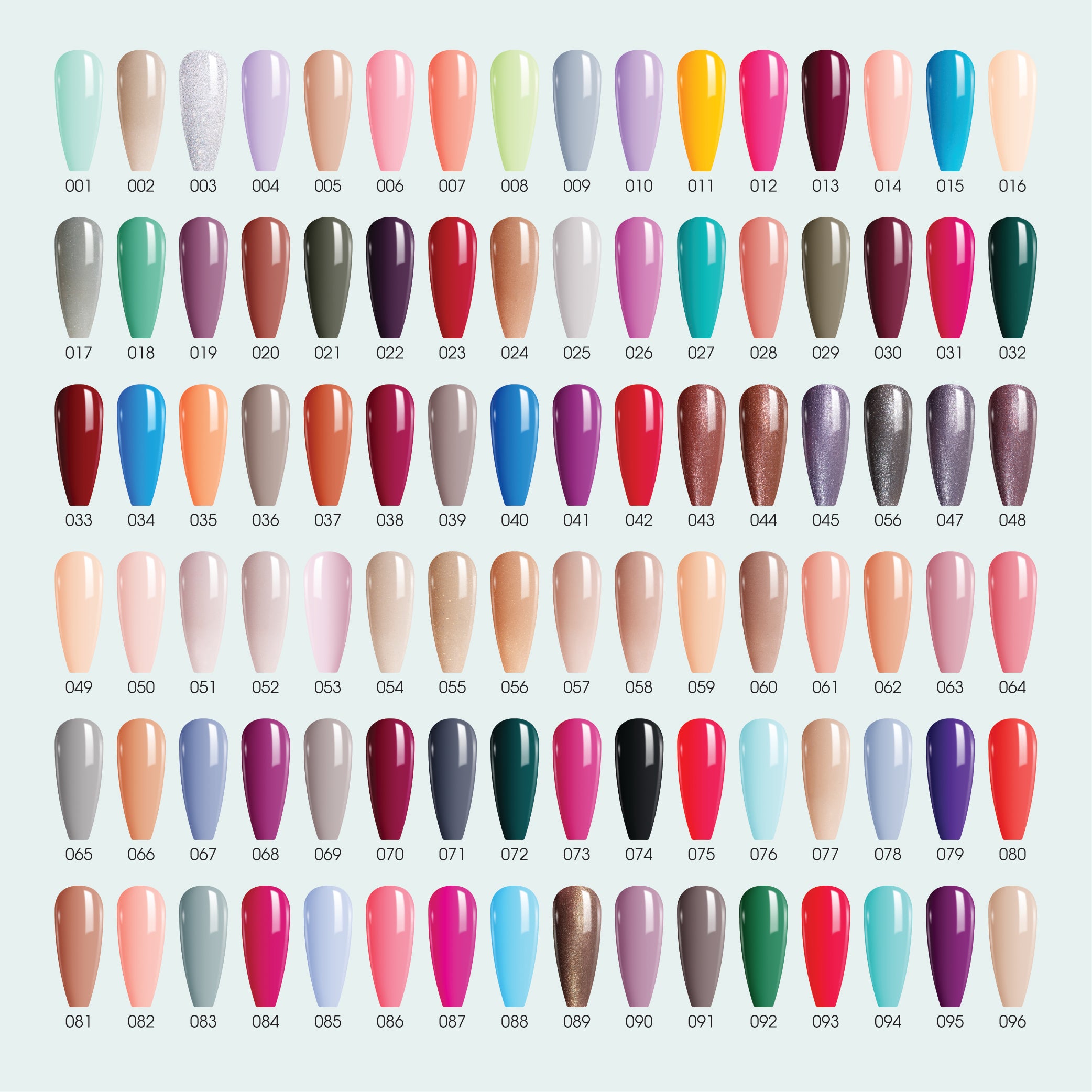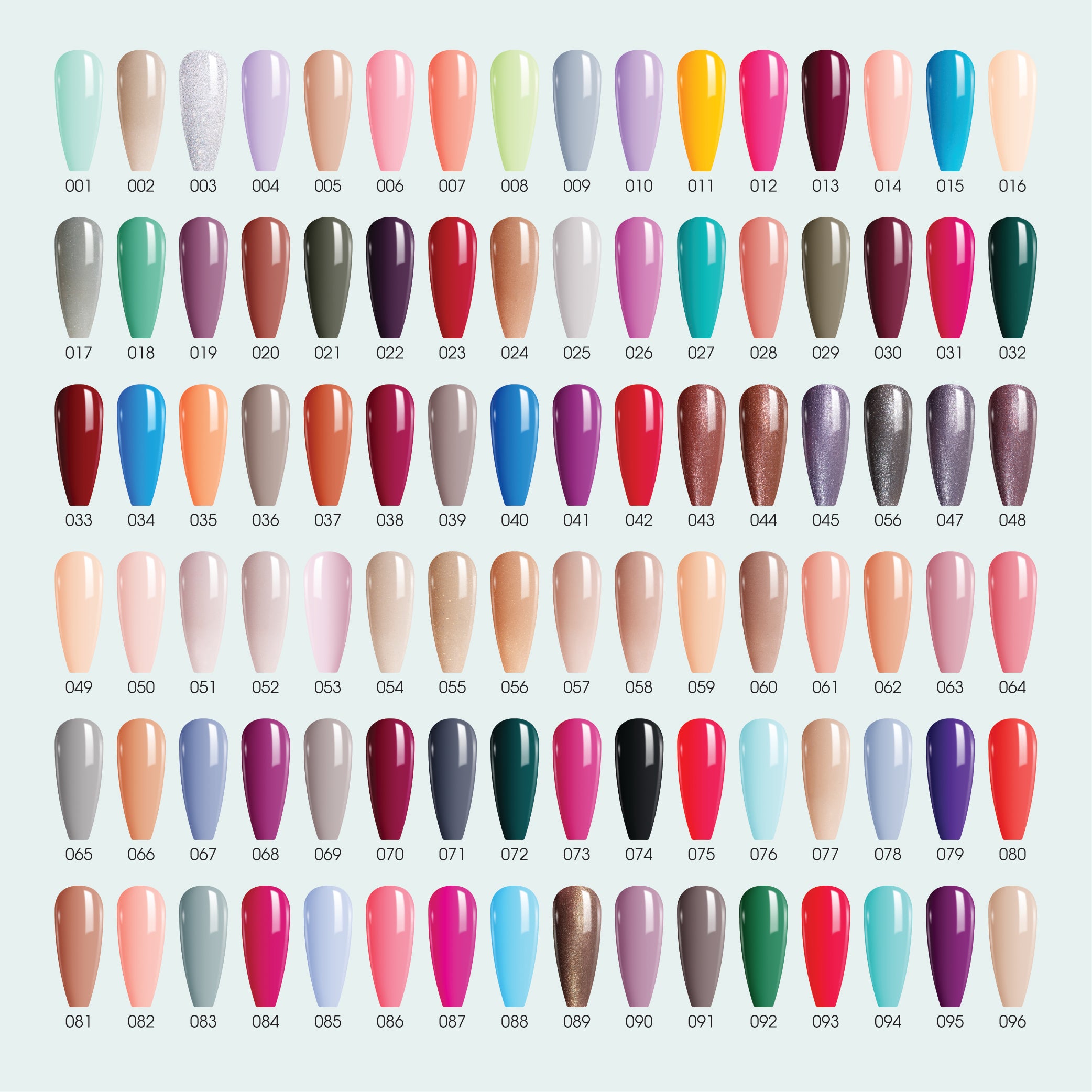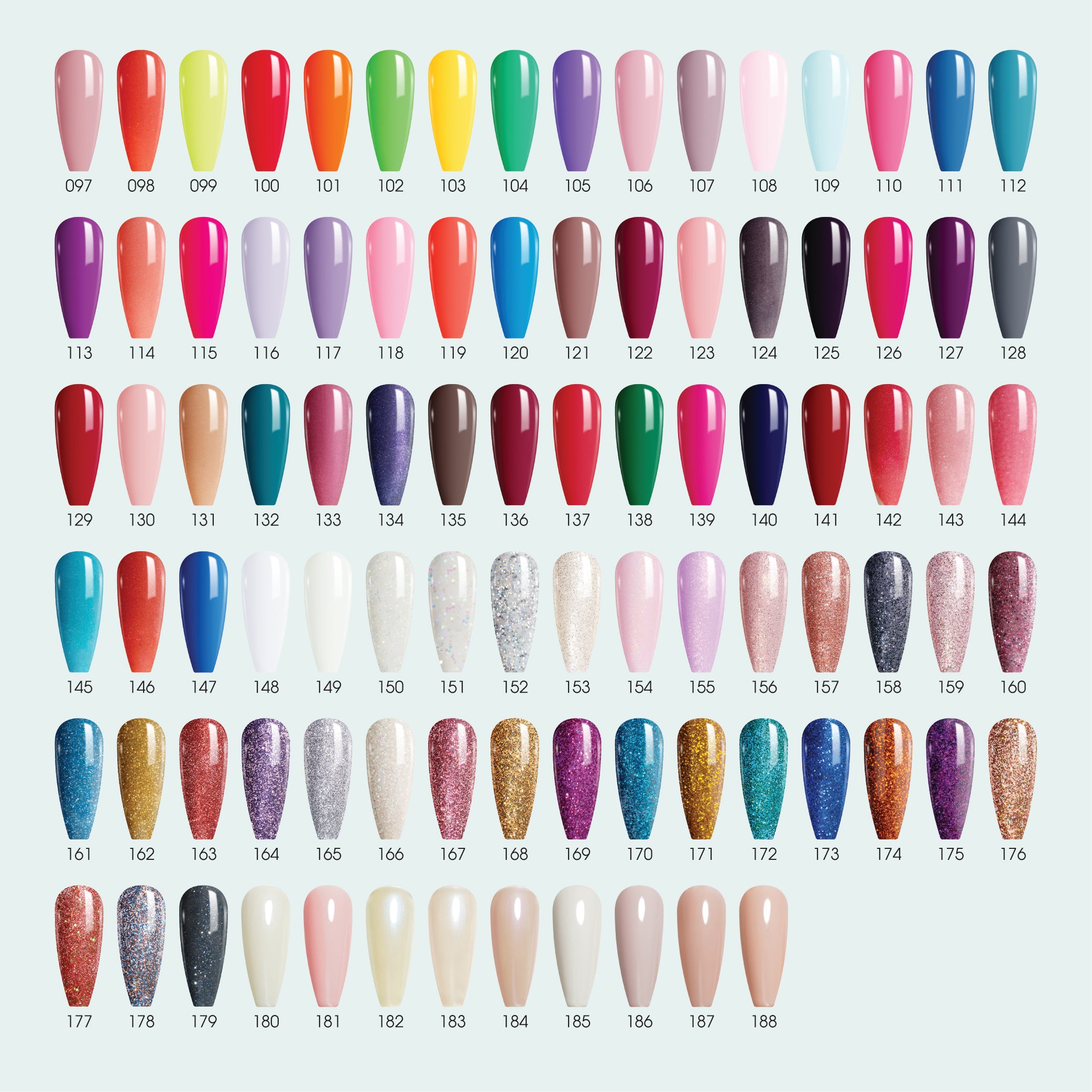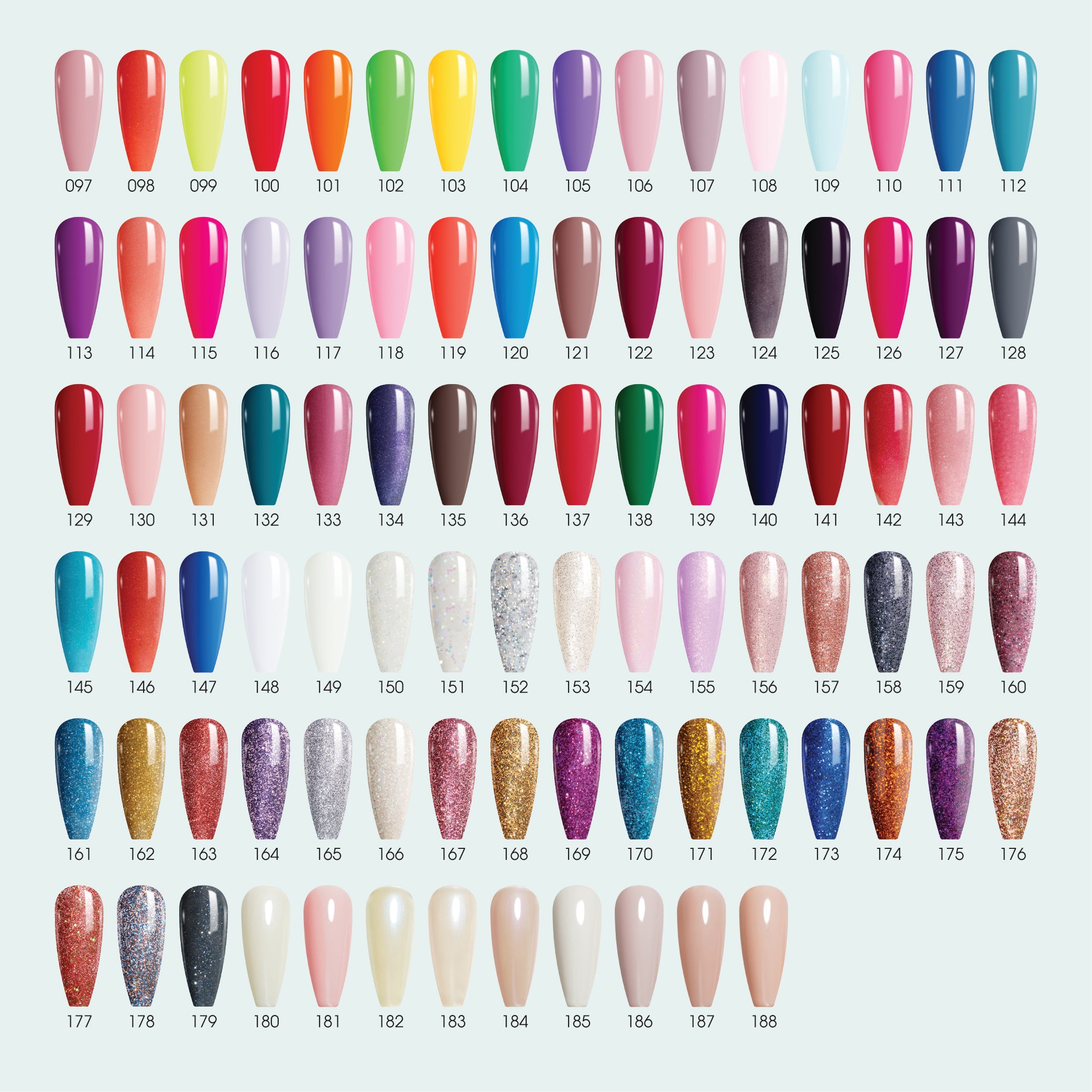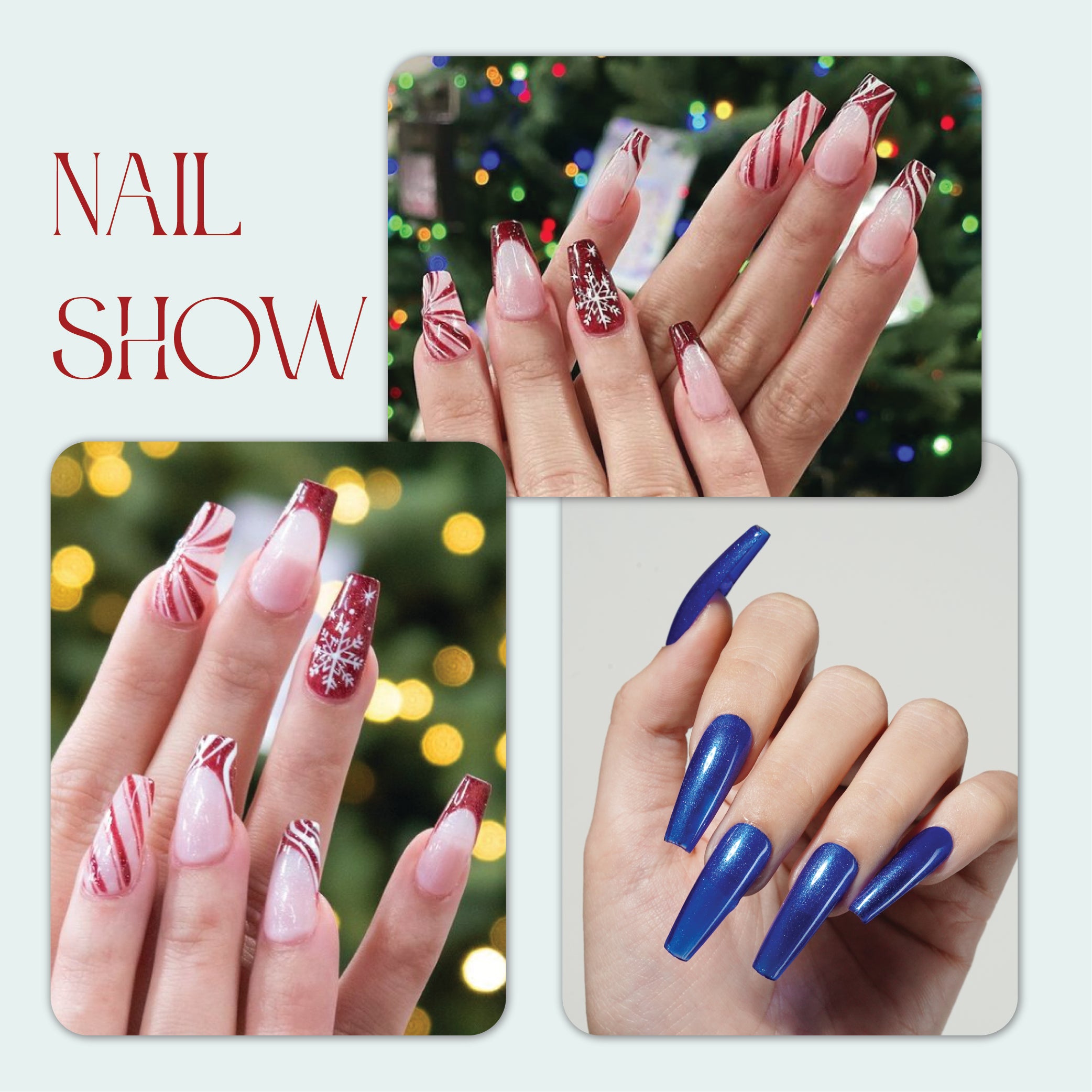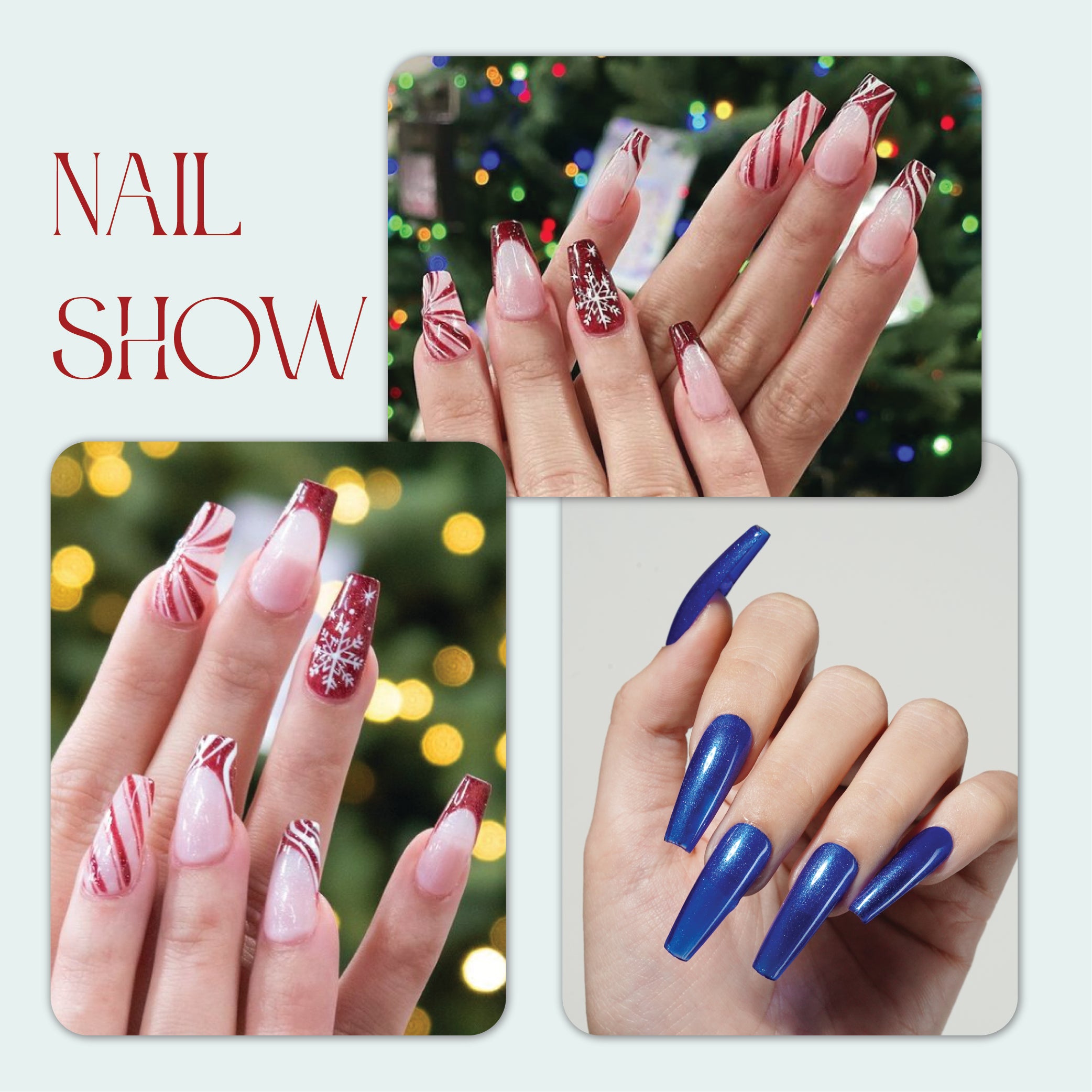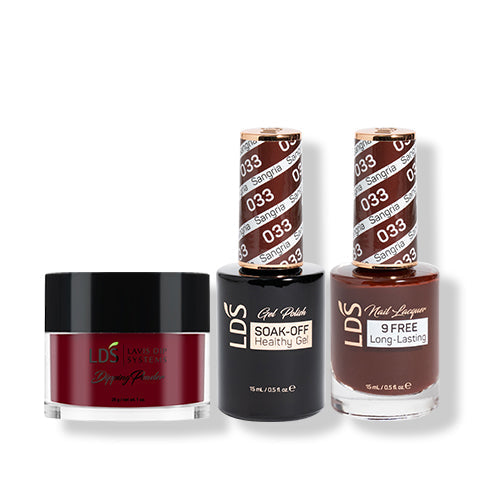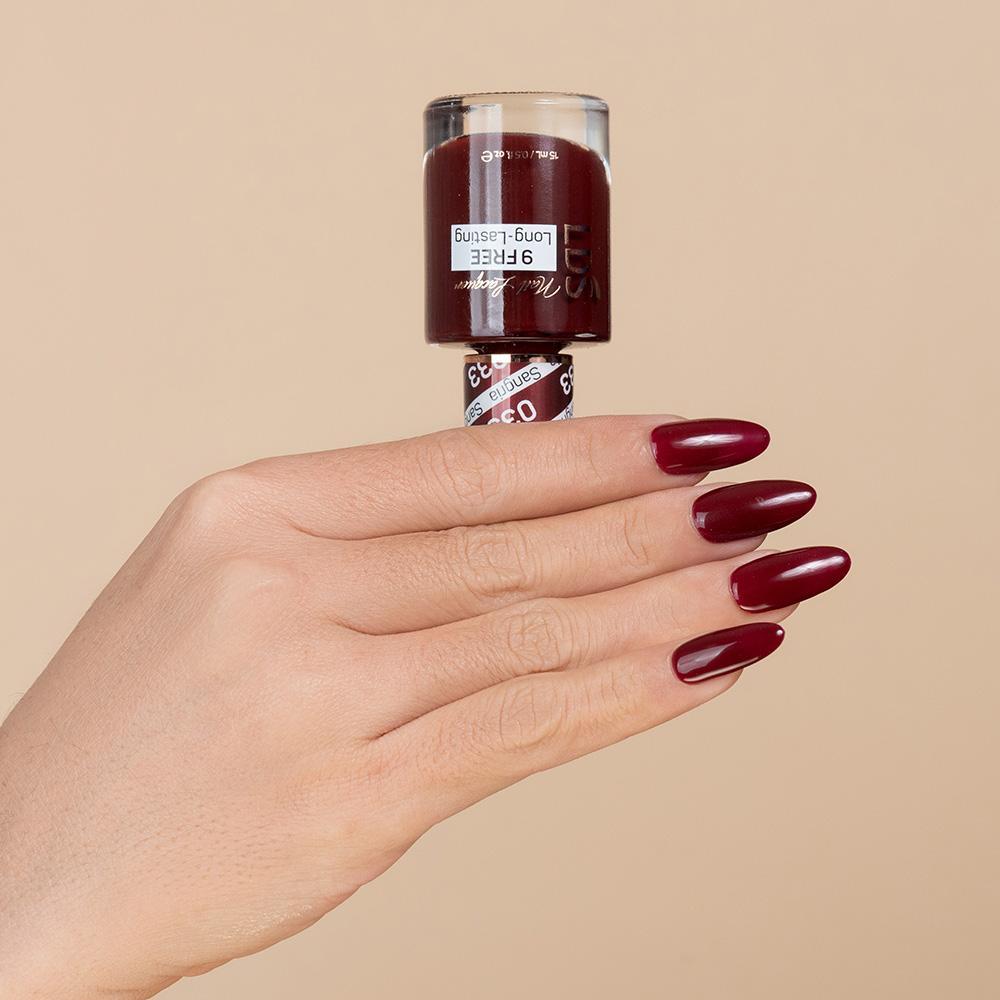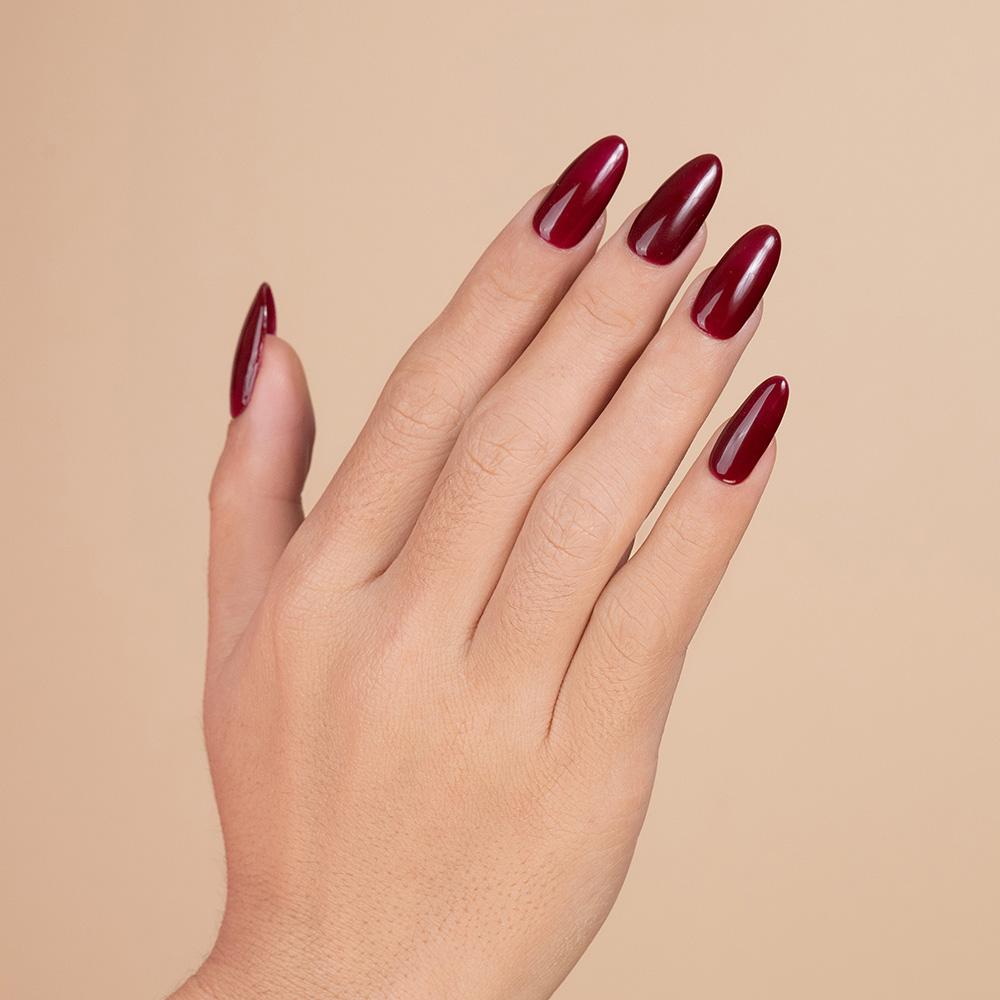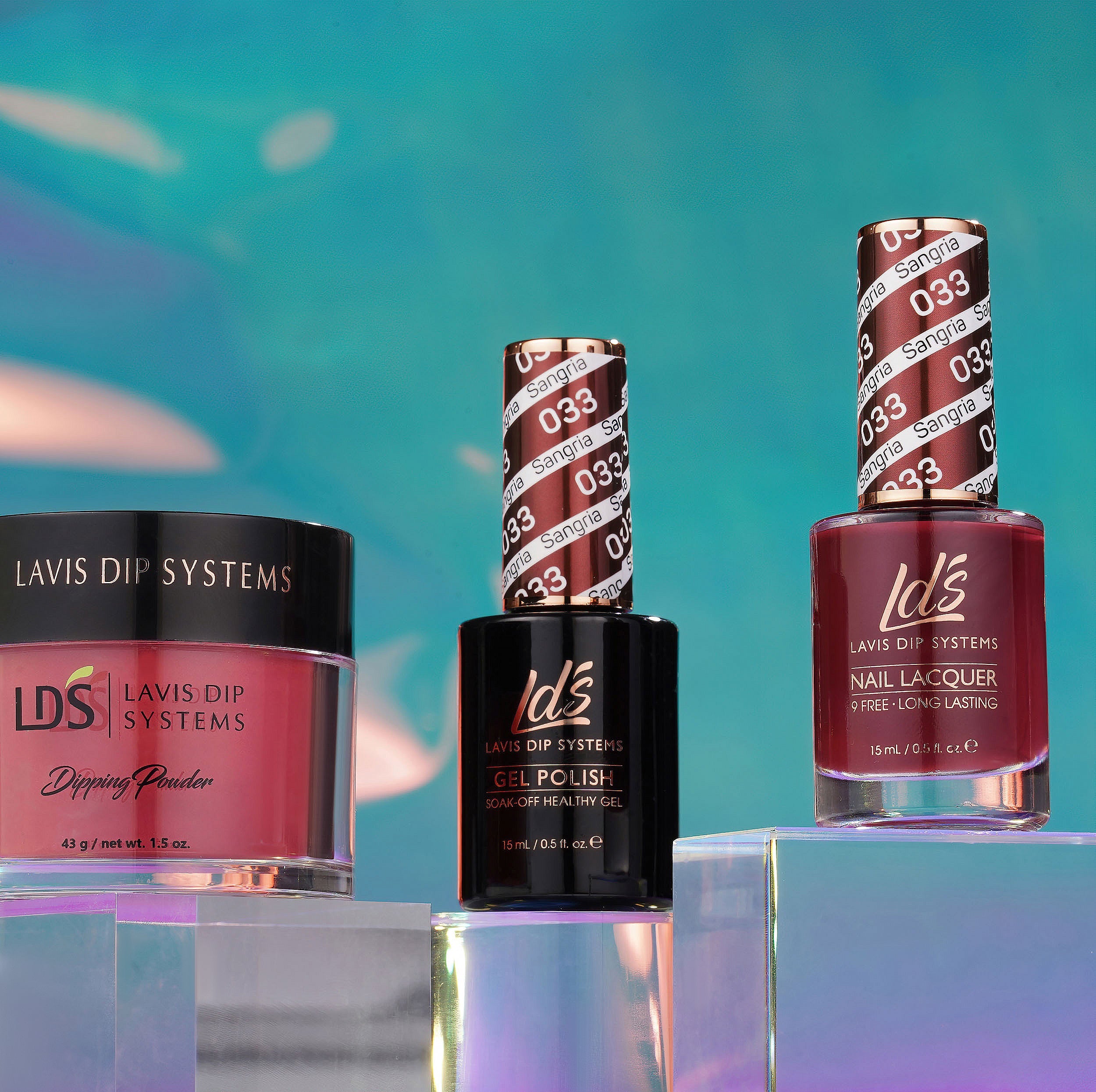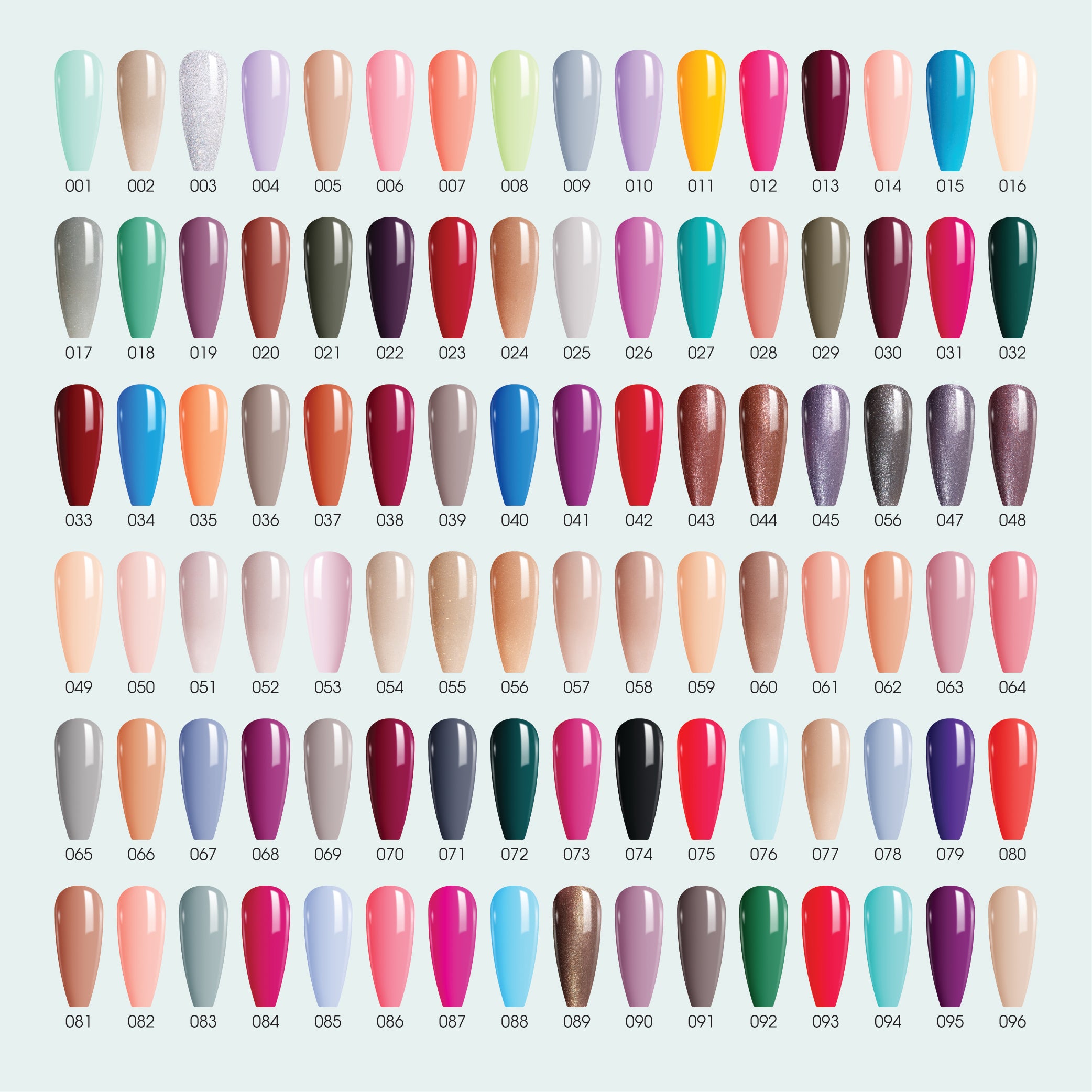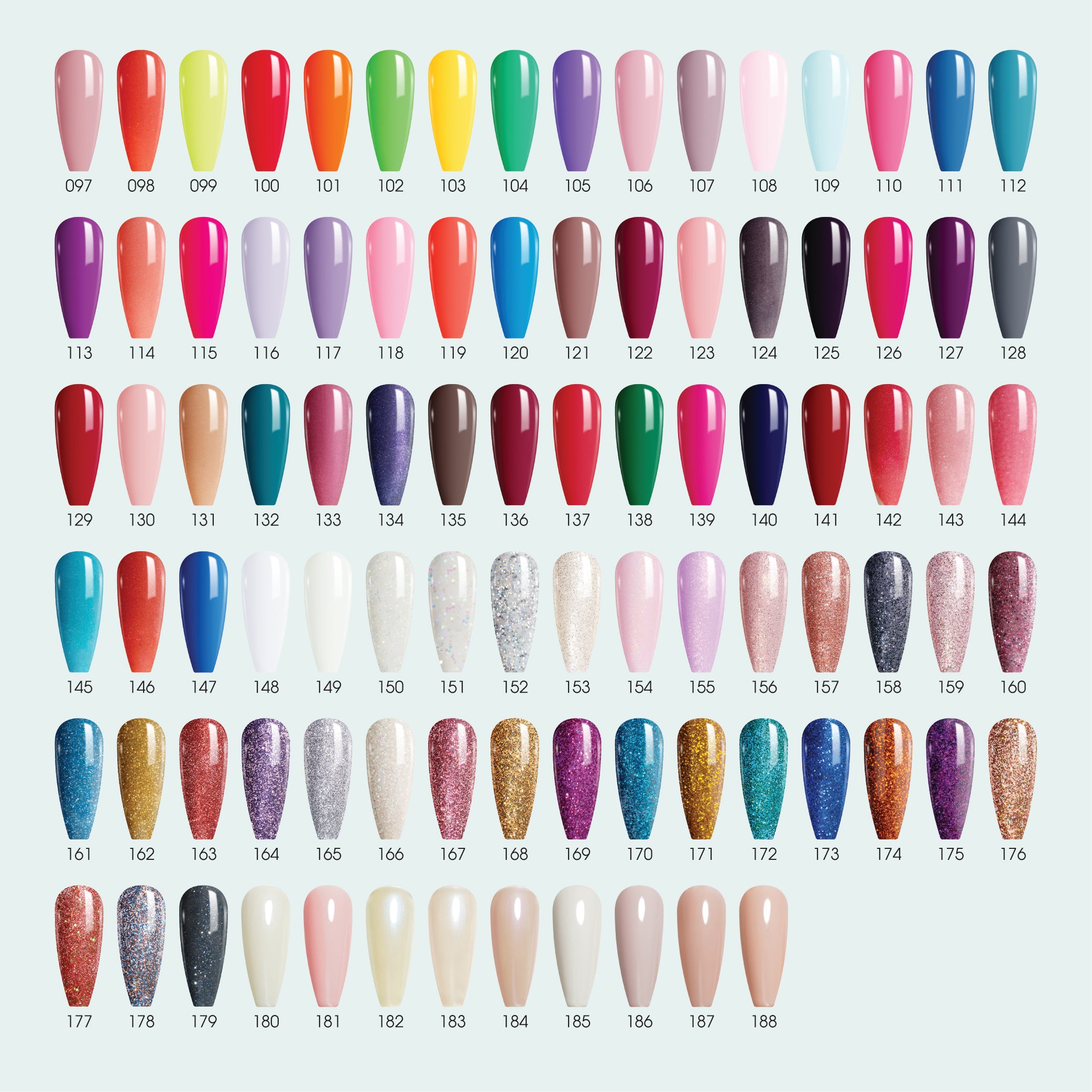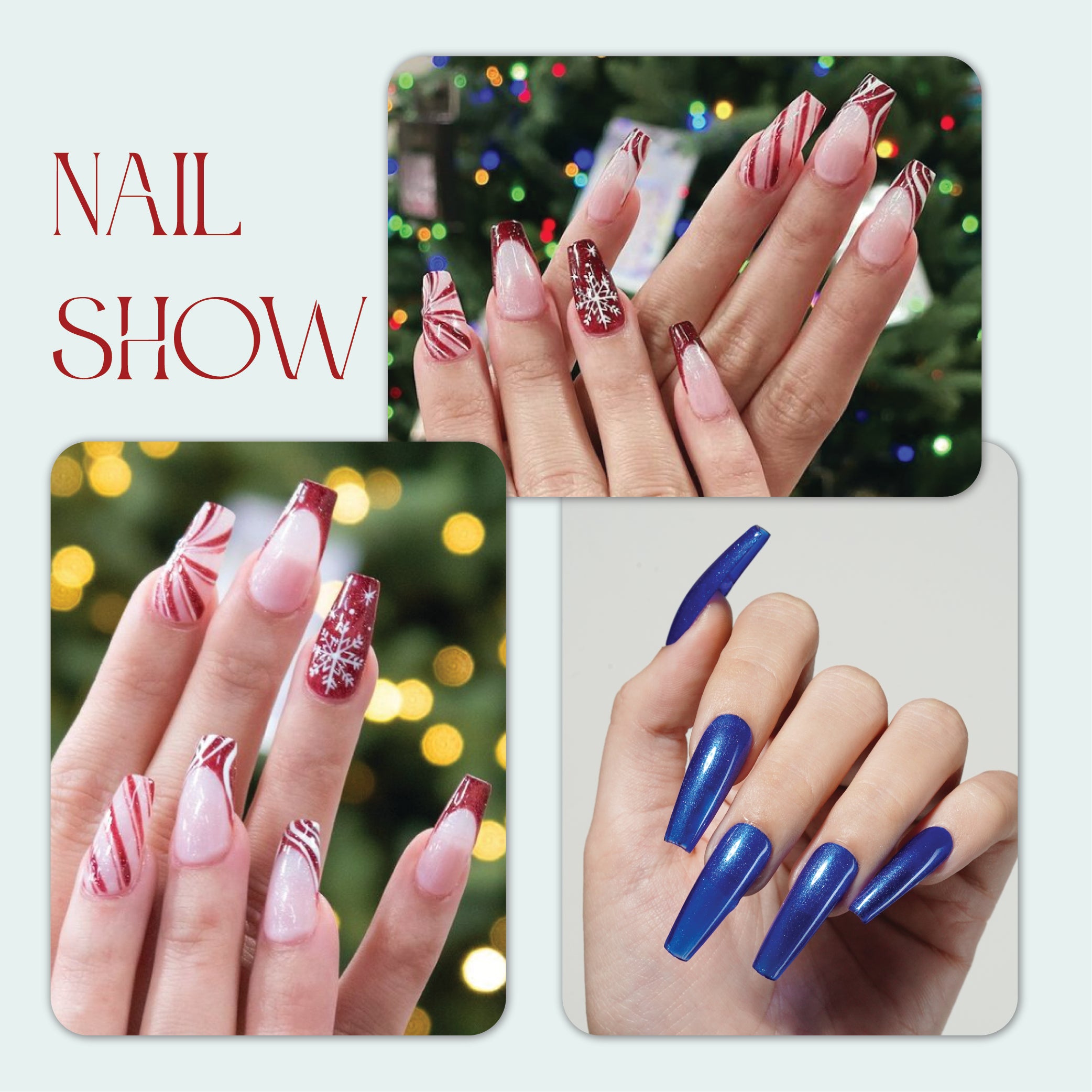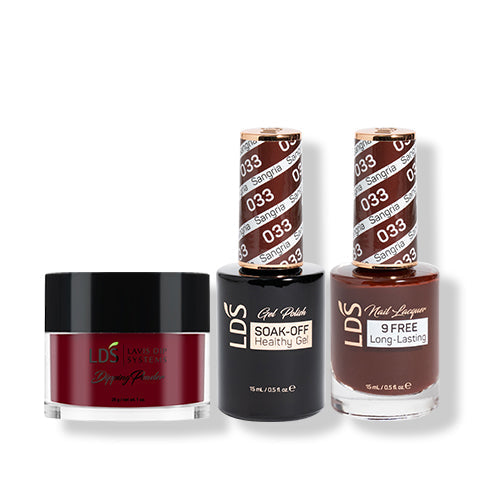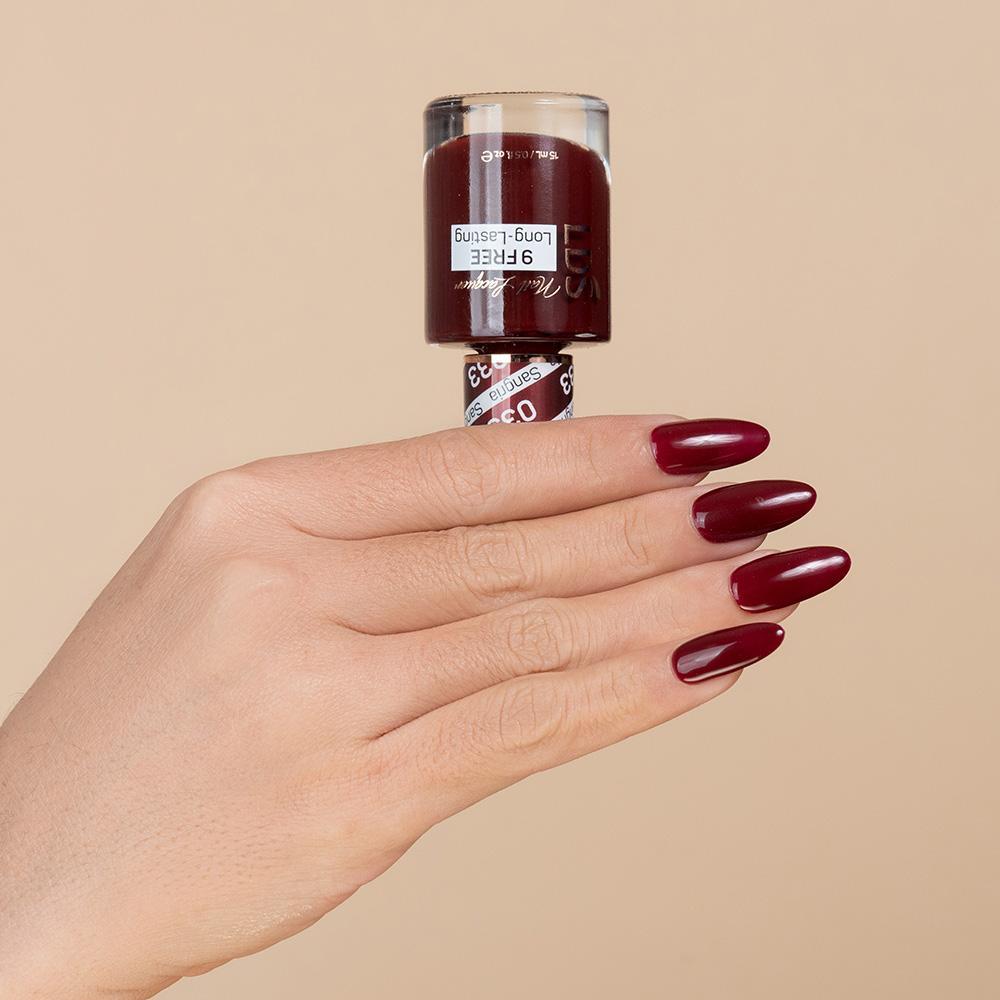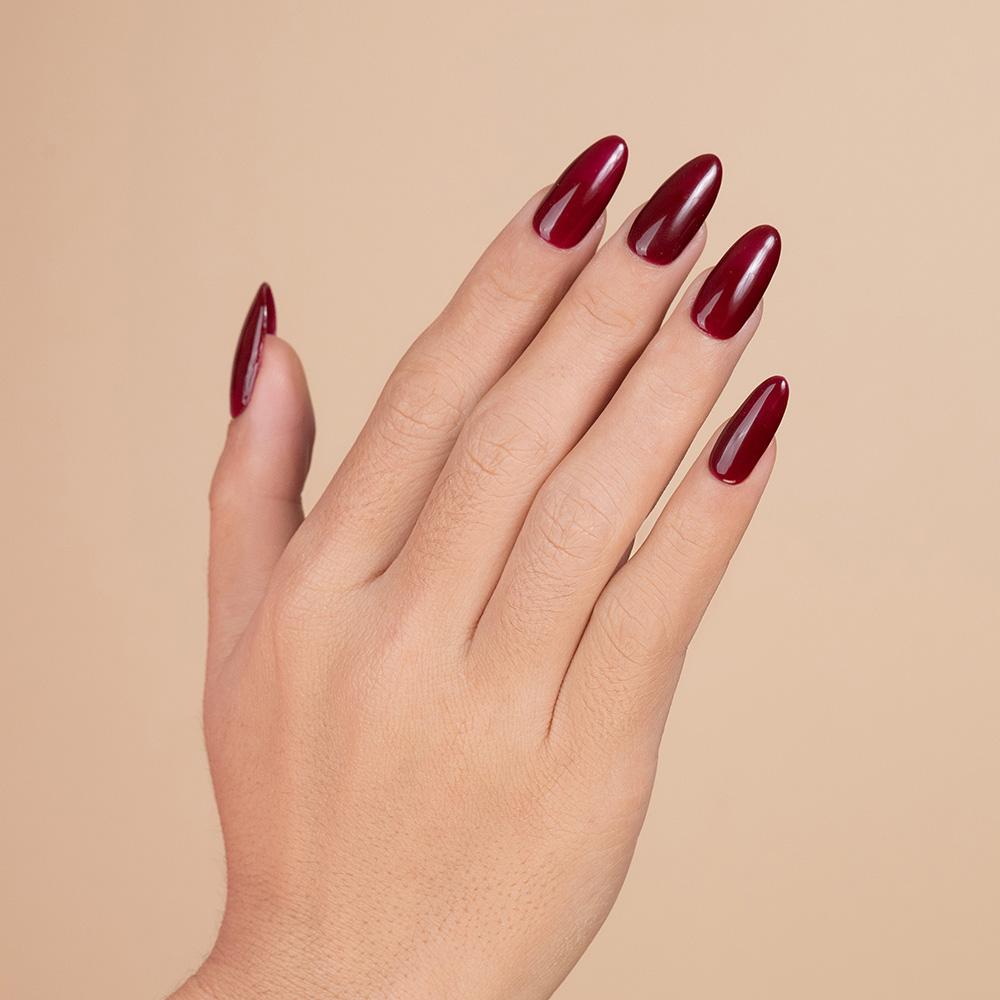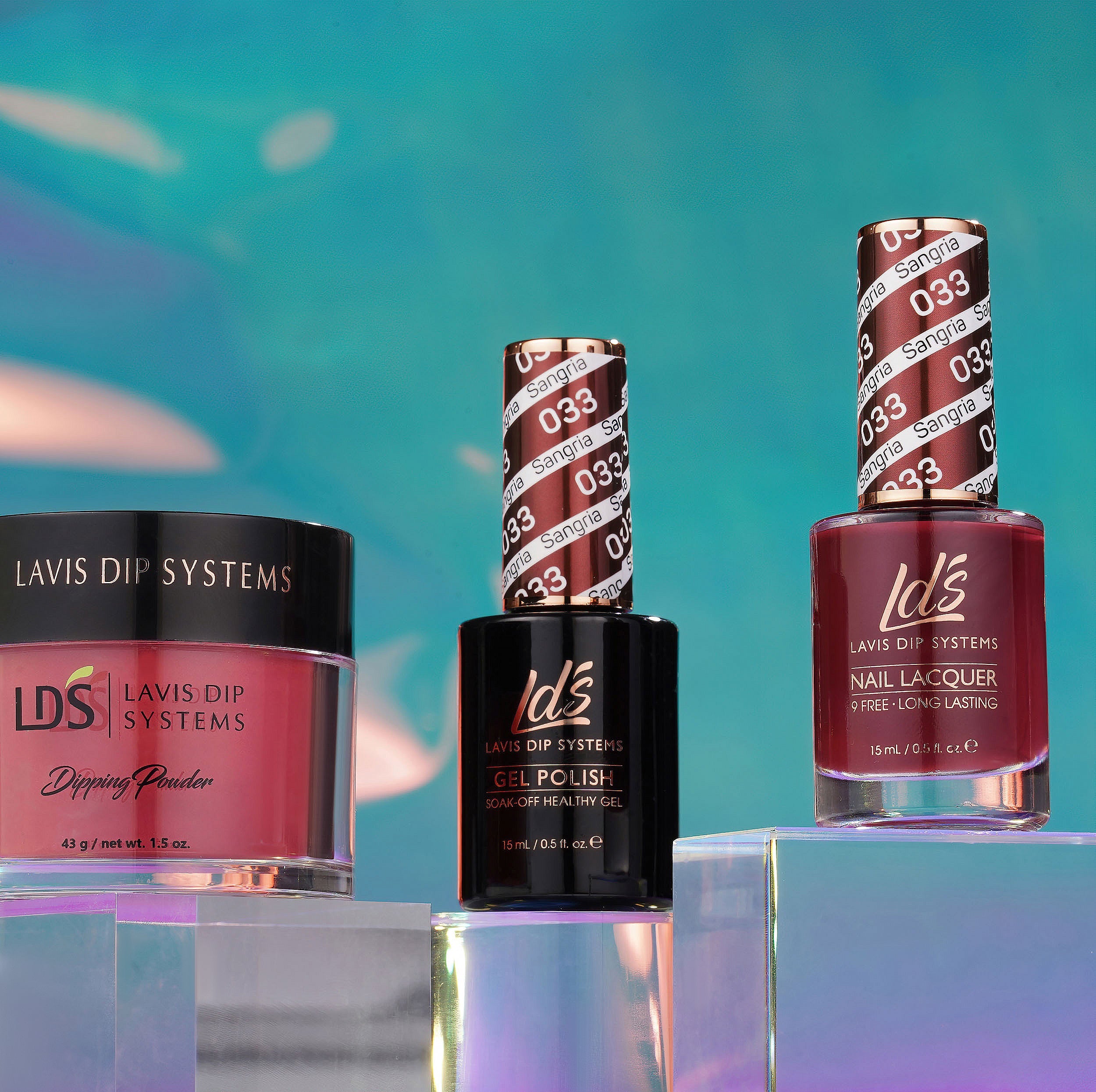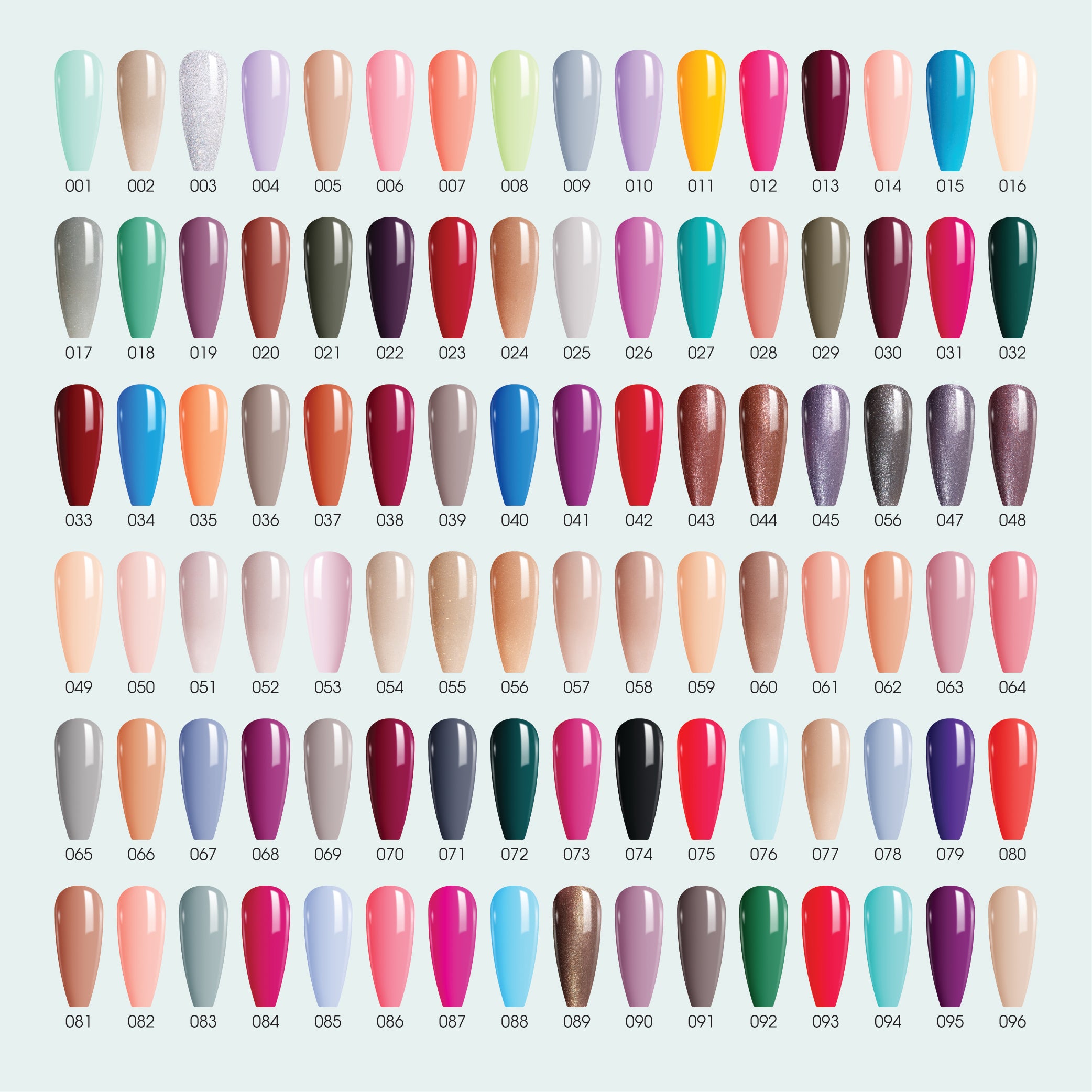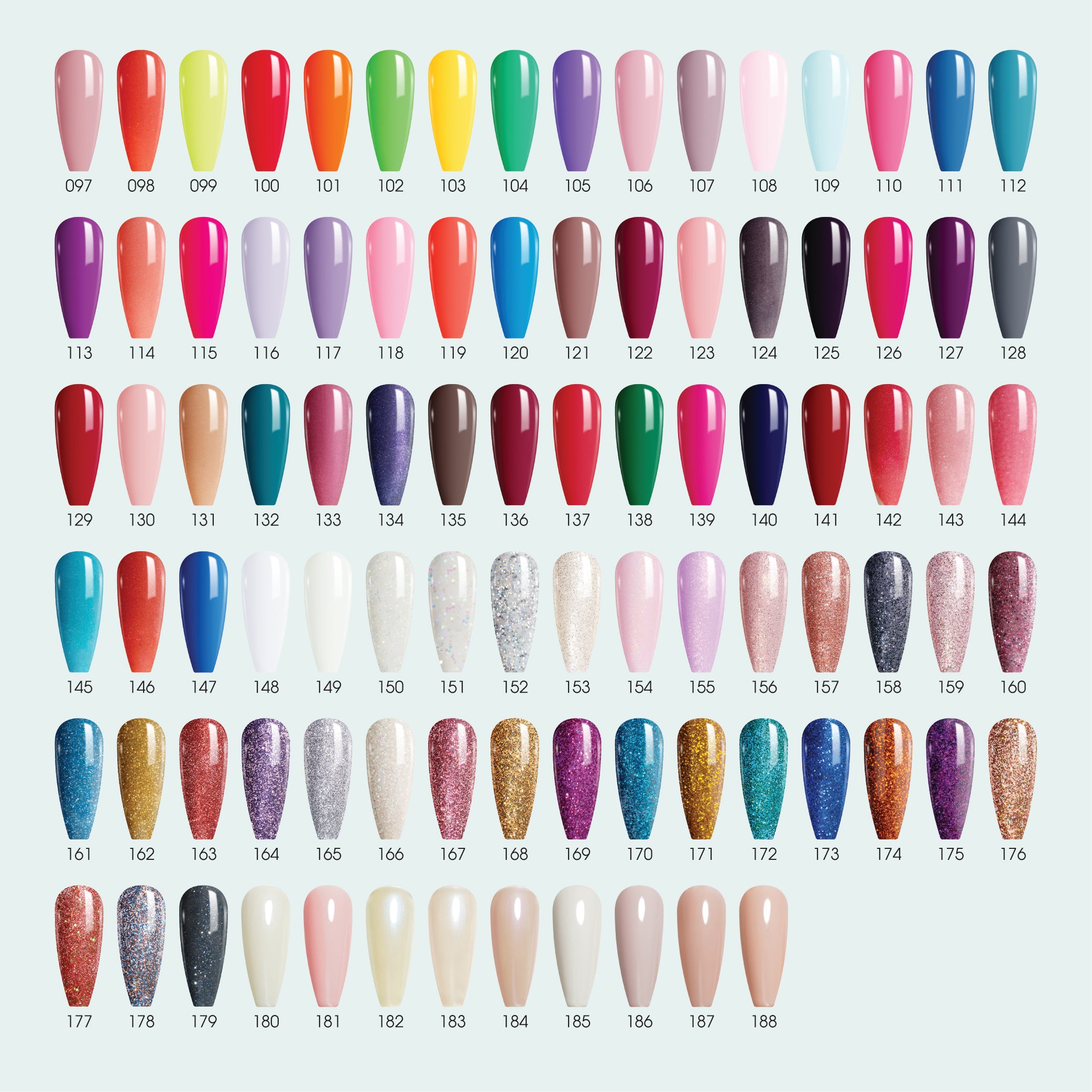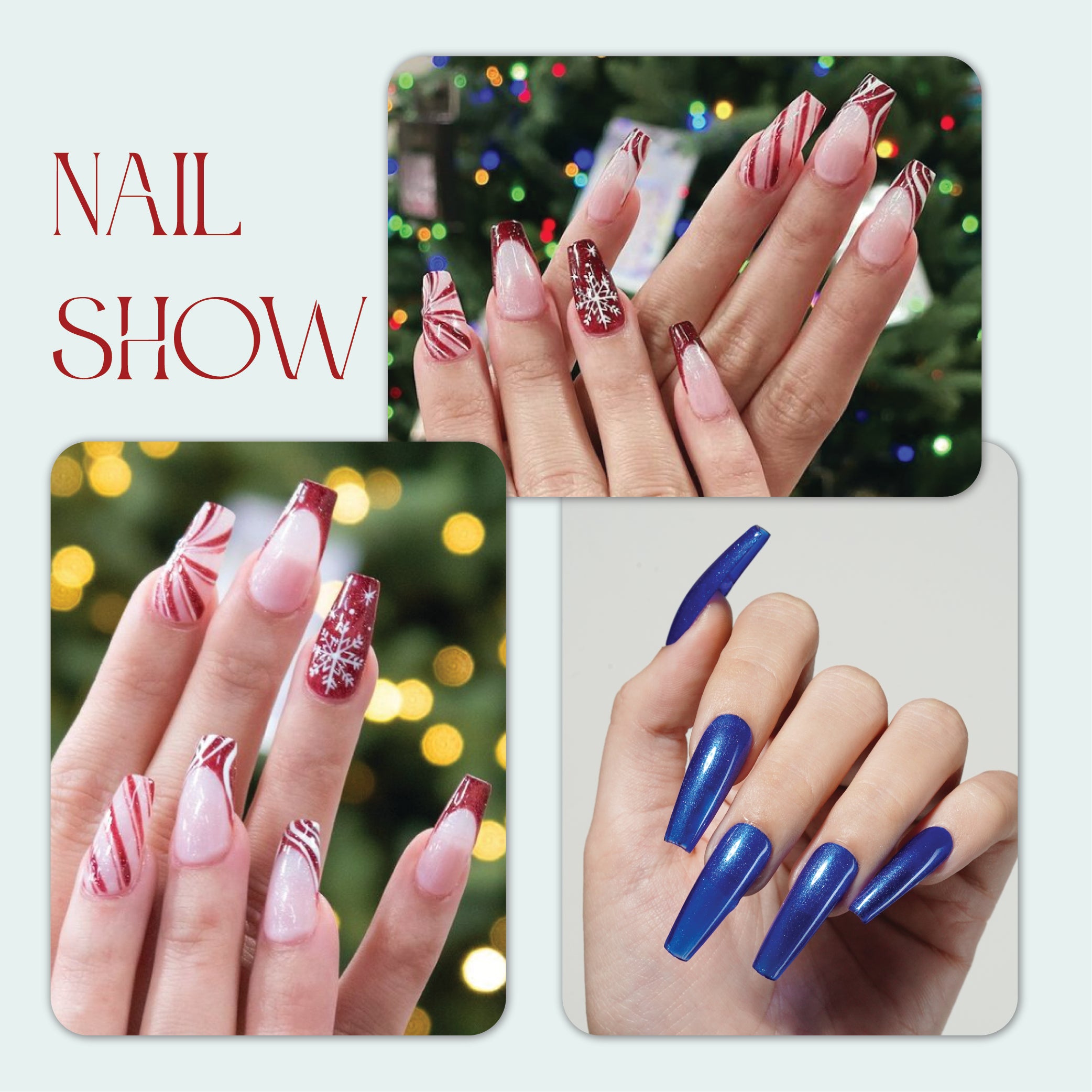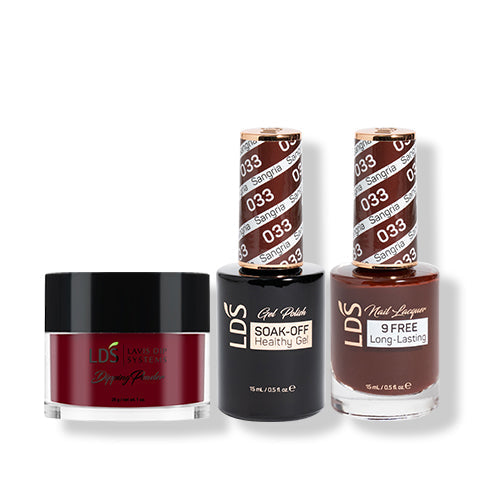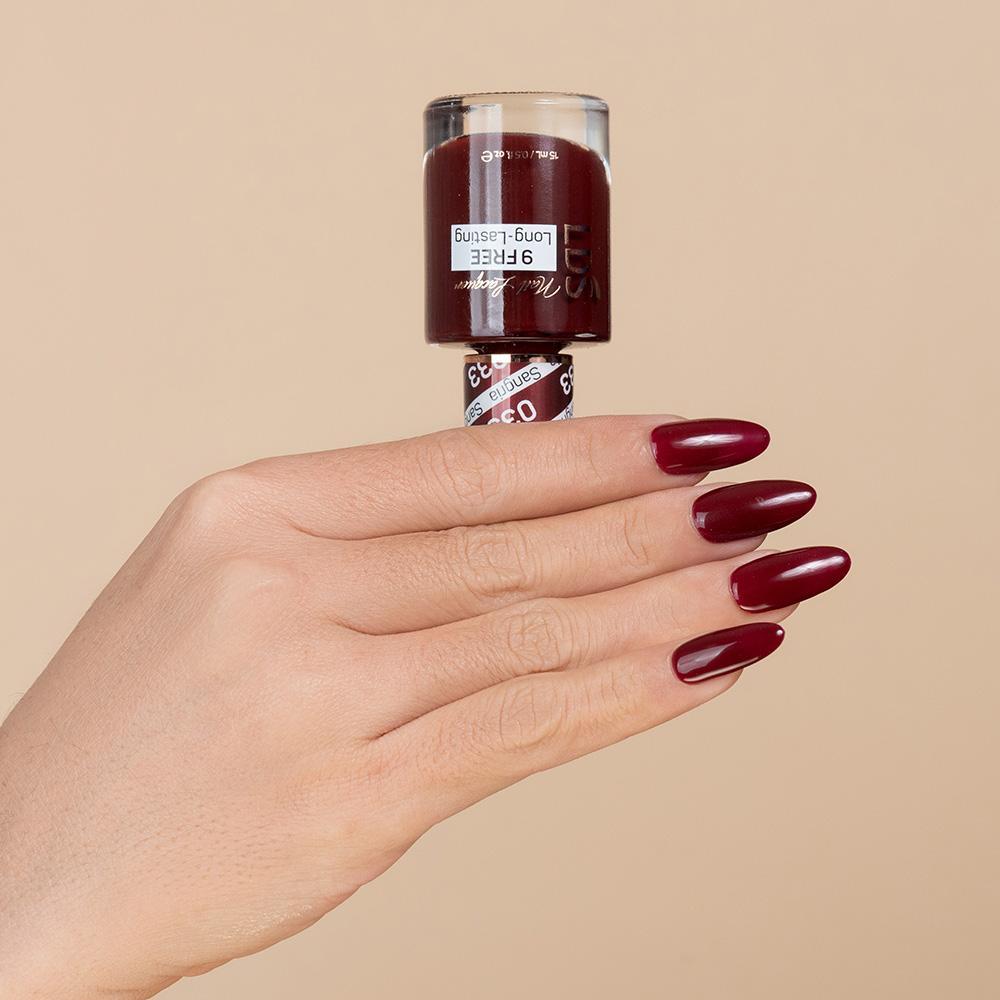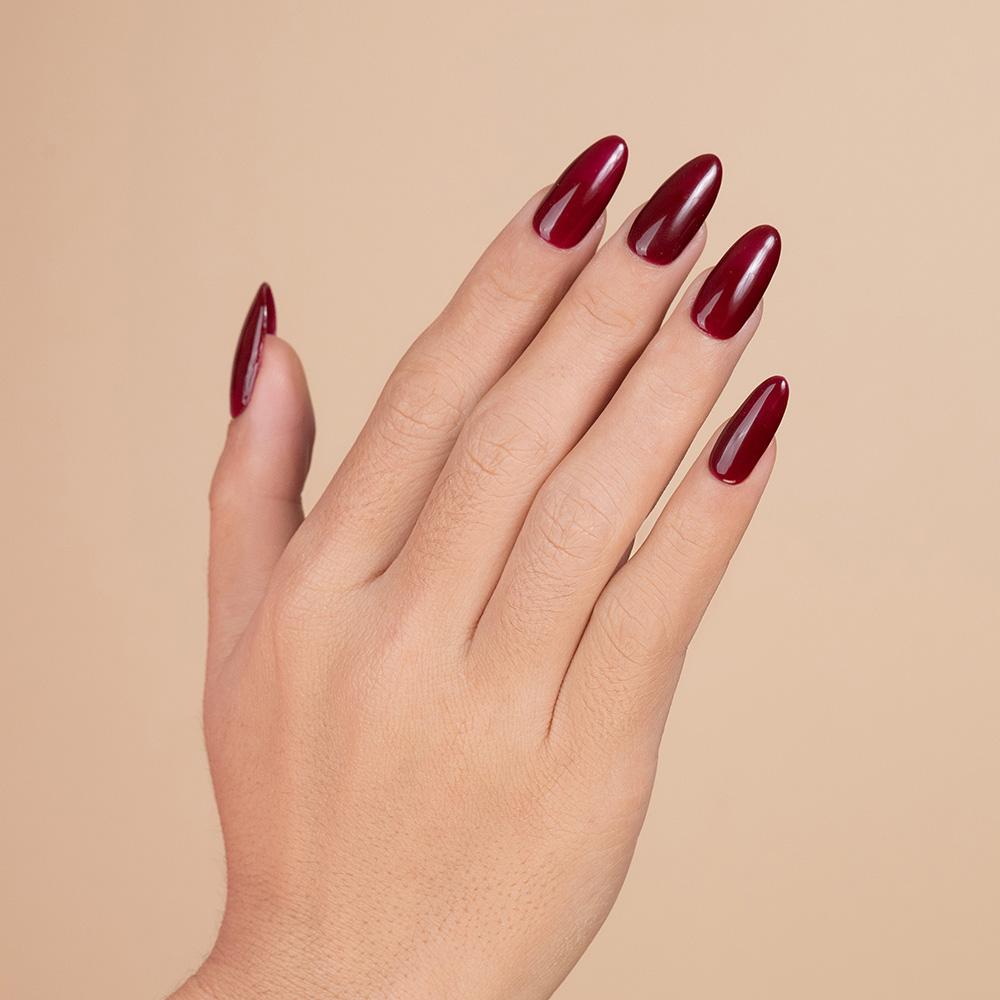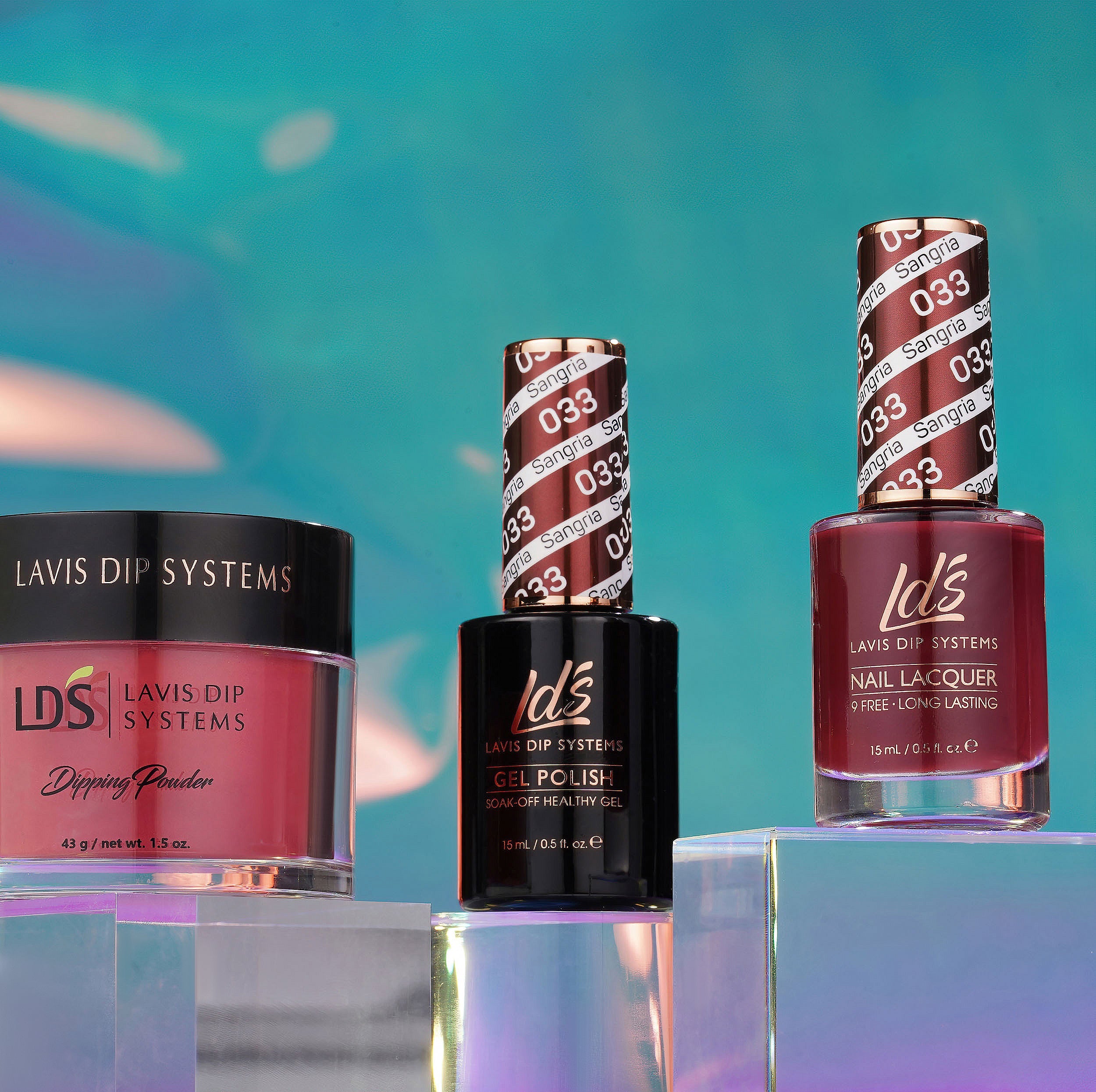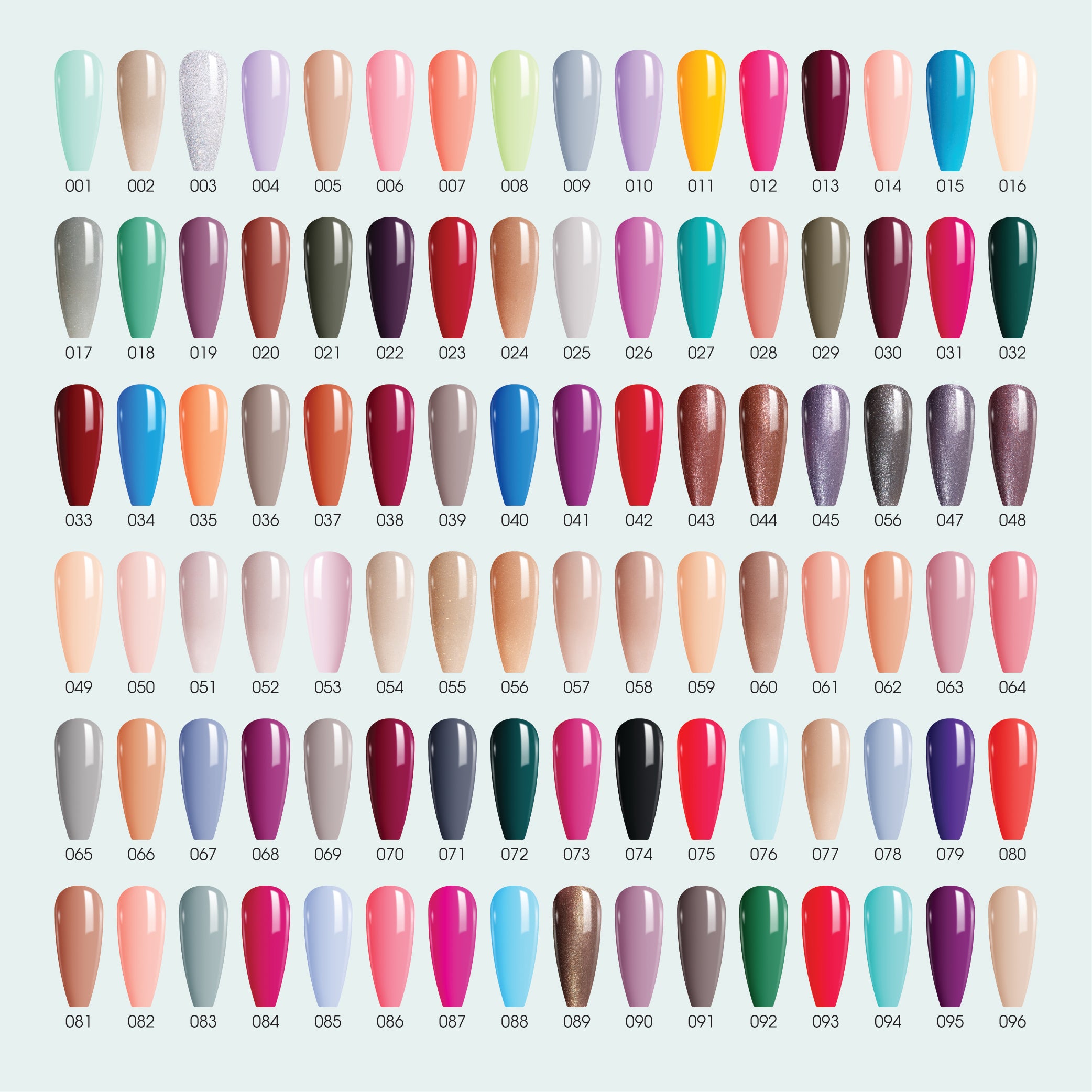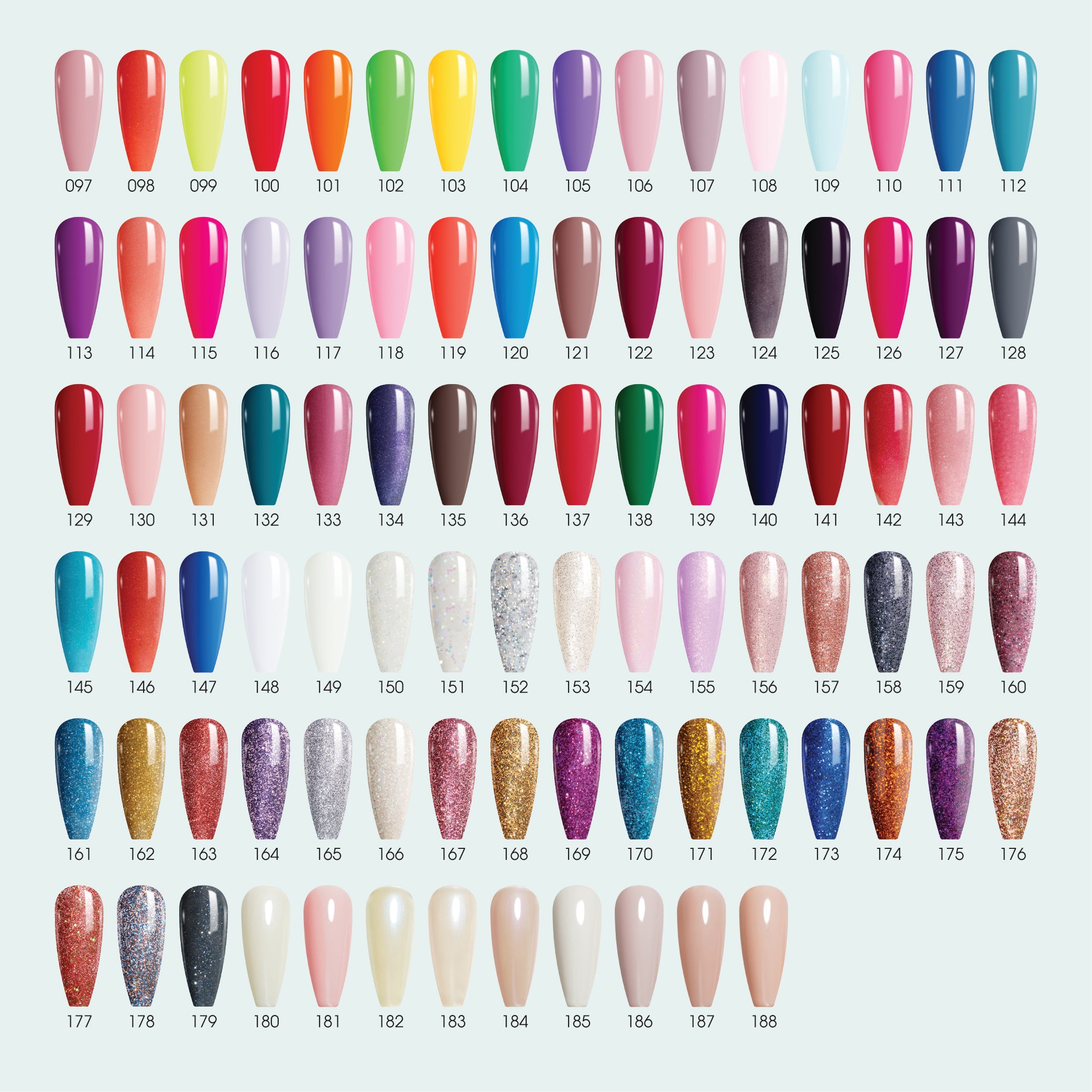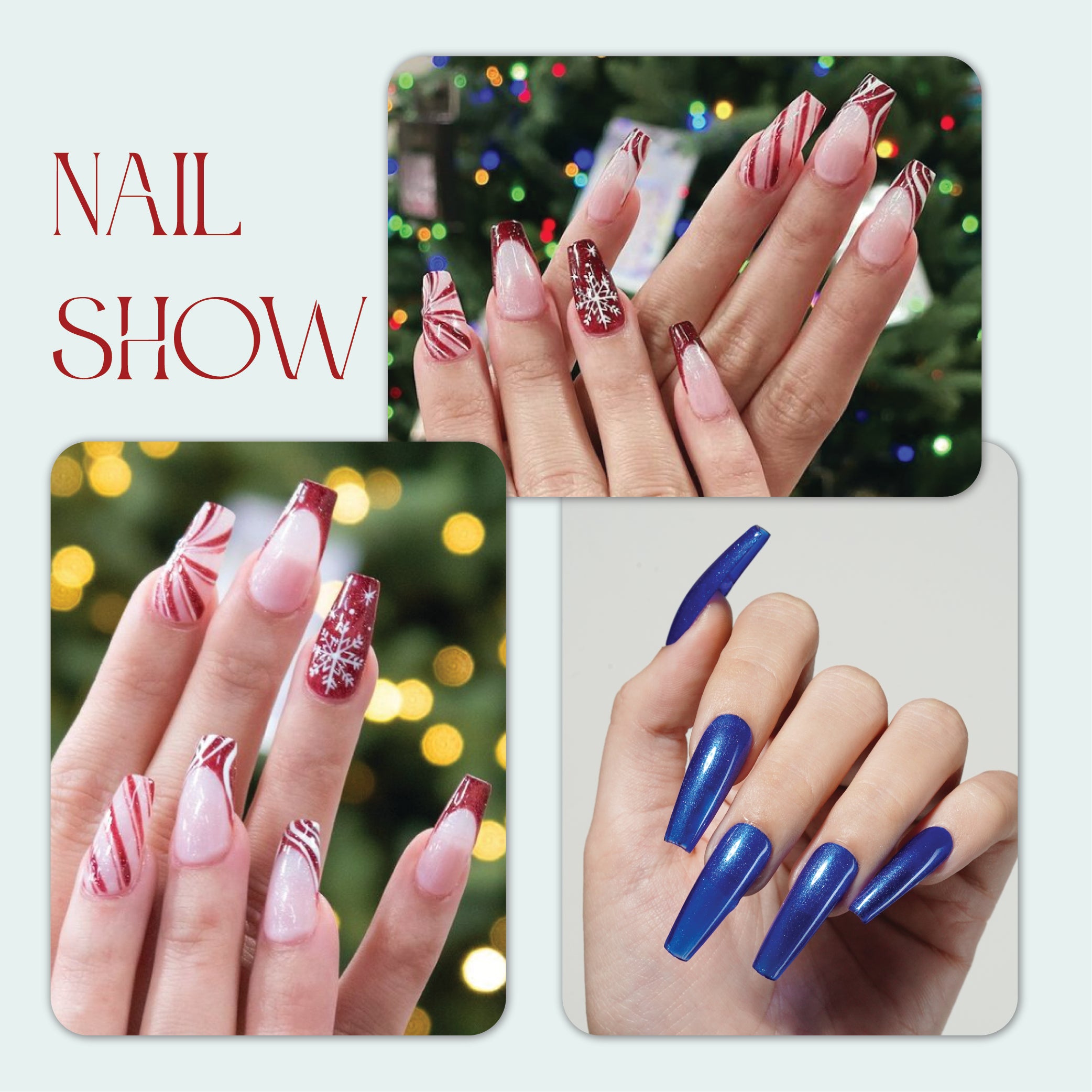 LDS 3 in 1 - 033 Sangria - Dip (1oz), Gel & Lacquer Matching
PRODUCT DETAILS:
LDS Dipping Powder 1oz
Color consistency
Easy application
Chip resistance
Gel-like shine appearance
Up to 21+ days long lasting
Available over 170 colors
Odorless
Breathable
Lightweight
Gel Polish
Last up to 14 days - Will not easily chip, break or peel
Can be used under LED or UV light
Glossy finish
Odorless
No damage
No wrinkle
Very flexible
Good coverage
Easy to apply - you have as much time needed to paint and fix your gel color; the gel color will only dry after you cure it
Less curing time needed: 60 seconds - the longer time you cure your gel color, the longer time it can stay on your nails
Available in over 170 shades
INSTRUCTION:
Step 1: Apply one thin layer of Base Gel and cure for 60 seconds.
Step 2: Apply one layer of Color Gel and cure for 60 seconds.
Step 3: Repeat Step 2.
Step 4: Apply one thin layer of Top Gel and cure for 60 seconds.
Nail Lacquer
1. Vegan, cruelty-free: No animal-derived ingredients
2. Breathable for nails and allow them to stay more hydrated
3. 9-Free
No Formaldehyde
No Toluene
No Ketones
No DBP
No Phthalates
No BHA
No Polyurethane
No Camphor
No Petrochemical Solvent
4. Available in over 170 Shades
5. Up to 7 days of wear
6. Air dry
PLEASE NOTE: Color samples/ images may vary depending on different monitors and screens. It is up to the buyer to do their research for the product they are purchasing. Packaging may vary.