The 5 Best Dip Powder Nail Kits to Try at Home 2023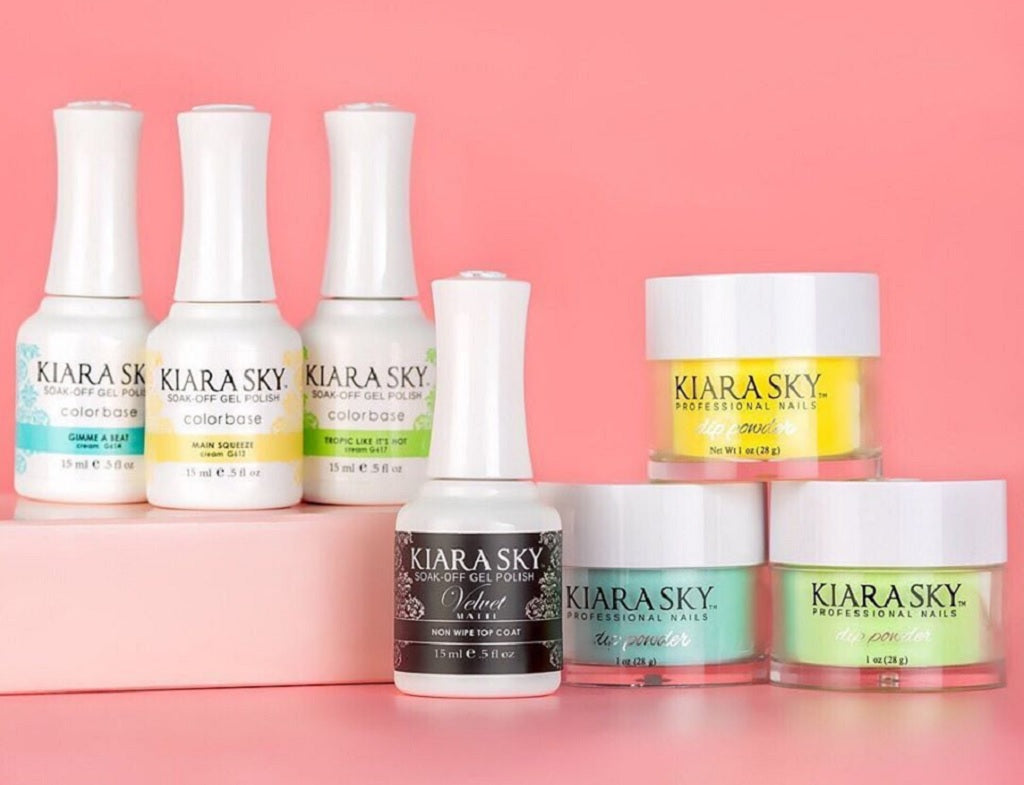 Dip powder nail care is also known to be harmless to your nails no matter how long it stays on your nail due to the absence of Ultraviolet light. However, dip powder nail care also provides an even coated nail care, unlike acrylic nail care.  However, dip powder nail care typically last for 31 days than other nail care techniques.
In case if you are unable to go to the spa for your nail care, then this is your best choice for you to opt for in your home. It is also possible and comfortable when you are bored to achieve attractive nails as long as you have the right tools at your reach. While using a base coat, put your nails into a spring colored powder, clean off any excess dust. Then glue with activator formula that will smoothen the powder to give a glowing finish like a gel varnish which last for 31 days.
To achieve the best result, consider the No-Ultraviolet Do-It-Yourself kits for nail hardening. This dip powder is an excellent process which is hygienic for your nails. Now that you are ready to use DIY nail starters kits, these kits will give you the best nail care treatment.
The Best Dip Powder Nail Kits to Try at Home
1. OPI Dip Powder Nail Kits
Although OPI powder kits are also present in the ranges of the same shades you have seen before either at the salon, dip powder is more secure than traditional acrylic and gel polish since they didn't consist of Methacrylate which weakens the nails.
Conclusively, dip powder is healthier than acrylics because acrylics fade off quickly, but dip powder can be on nails for little time than acrylics. It causes no damage to nails, provides glowing nails after nail removal, and it also has a delightful scent.
2. LDS Dip Powder Nail Kits
As a beginner, you can select from various
LDS nail kits
when you want to use nail care techniques.
Lavis dip powder
(LDS) is a powder product that provides a healthy and rigid nail. It also provides a flawless and beautiful nail care finish that you desire.
LDS dipping nail powder has a pleasant scent which prevents it from causing inconvenience to the customer with a repulsive chemical scent like most nail care products. It is safe to be used by manicurists and home users. This brand is less expensive than other nail products, and it also provides a glowing nail finish. The product has a long- life span that can last for a month without peeling or chipping. It is in a thin formula that makes the nail to be natural to carry around. It doesn't give a chemical smell due to the absence of toxins.
3. Kiara Sky Dip Powder Nail Kits

This brand provides robust, flexible and natural nails to its consumer. It makes it simple to use dip powder to feel natural, harmless to the nail bed. It is also the best and healthy choice for nail growth. It has no chemical and consists of complex bonds that prevent nail peeling, discoloring and swollen. It is also a mild formula with no harsh chemicals that is proper for preventing nail chipping as most dip kits.
Once you use this kits, you will be given more than 100 individual shades to your do it yourself kits. However, all color combined dip powder professional kits have all you need for creative dip powder designs and elegant full coverage.
4. Azure Beauty Dip Powder Nail Kits

This nail kit is a rigid and best choice for people that have no nail care tools at their disposal. The nail kit is in a pure glass and rubber white covered bottle and a simple brush handle. It doesn't require the ultra-violet lamp to cure, which also prevents skin from being black. It is quick and fast for nail varnishing as well as flexible and easy to use. It helps nails to feel natural and is water-resistant. However, it makes nails healthy, gorgeous and beautiful for nail growth. It has no unpleasant smell, and it also prevents nail peeling and chipping.
Therefore, applying this healthy dip powder will be the best alternative for your nail care. Whenever you observe that the dip powder color increases or decreases then you can change it.
5. Dipwell Dip Powder Nail Kits

This beginner kit can be applied when you have brittles or broken nails because it is calcium-filled to make nail strong and healthy. Dipwell Dip Nail Kit consists of a vegan, and it is also free from harshness. It might be challenging to dip nails with our starter kits which have five liquids and three powders for pink and white nails kits.
The number one step of our dipping system is the "Bond" which protects swollen nails and also stands as the foundation for lasting nail wear. The bond also saturates the nail surface to remove surface oil and also enable powder layers to stick and fully stain on the nail. Dipwell stays for 21-42 days without peeling and is preferable to traditional acrylic systems. You can wipe off the nail in just 15 minutes. It increases nail length and provides a glowing nail finish. There is no need for ultraviolet lamp and it is odorless.
How to apply Dip Powder Kit Manicures at Home
The following tips will guide you on how to apply these kits by yourself.
Firstly:
If you wish to use a topcoat, then you must clean and buff your nail first to help you to smoothen nail ridges so that the powder can sticks to your pin correctly.
Secondly:
You can put your nails in a container of pigmented powder, unlike traditional or gel nail care, to clean off any leftover powder.
Re-do this method again to achieve a smooth coat. However, after two rounds of dipping, then you can use a pure activator brush to paint and change the powder color to a glossy glow. This process will also allow the nail bond the paint on the nails. Immediately it dries off, then you will apply a pure coat of varnish as a base coat to the nail. In less time, your dip powder nail care is ready, and it will last for few or more weeks. Generally, you must follow each kit instructions that you choose to use because each kit might have different guiding directions.
Conclusion
This comprehensive list of the best dip powder nail kits to try at home will serve as a guide for you in making your choice of a dip powder nail kit that is affordable, convenient and gives a flawless finish.