FREE SHIPPING WITH ORDERS OF $100+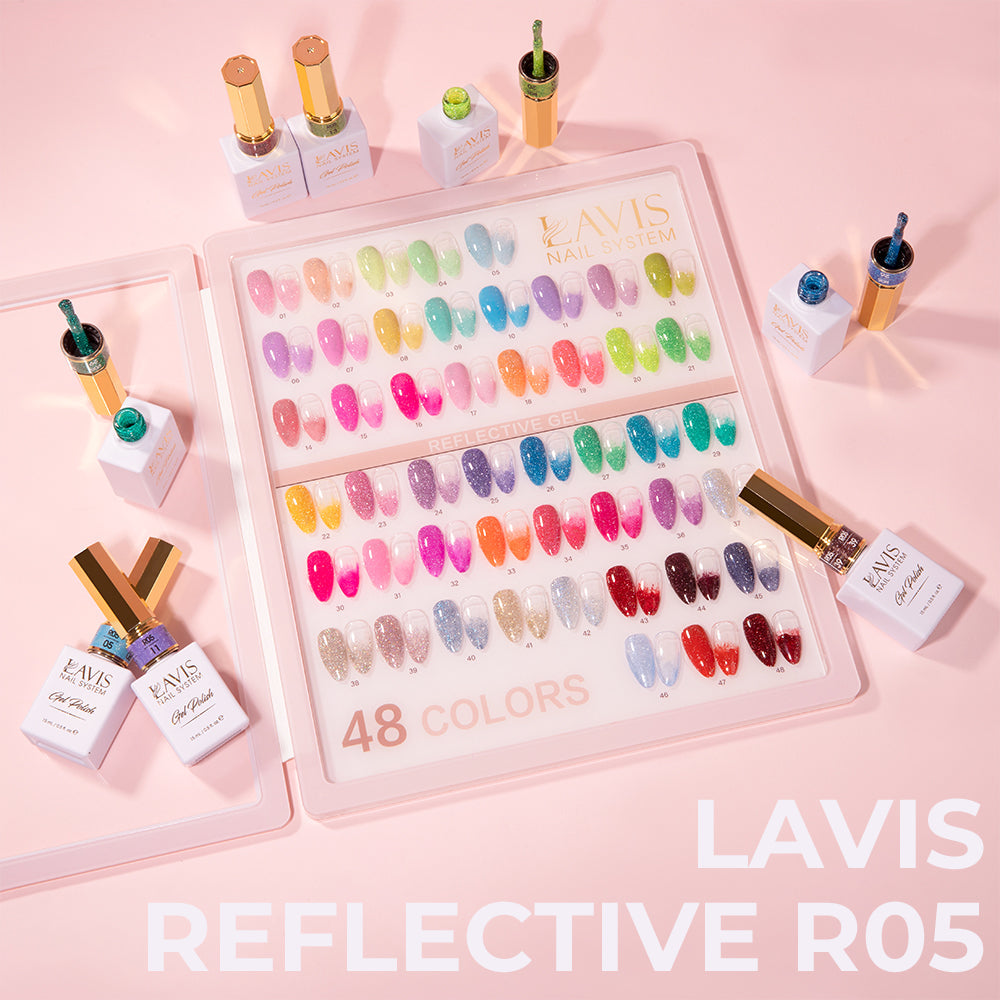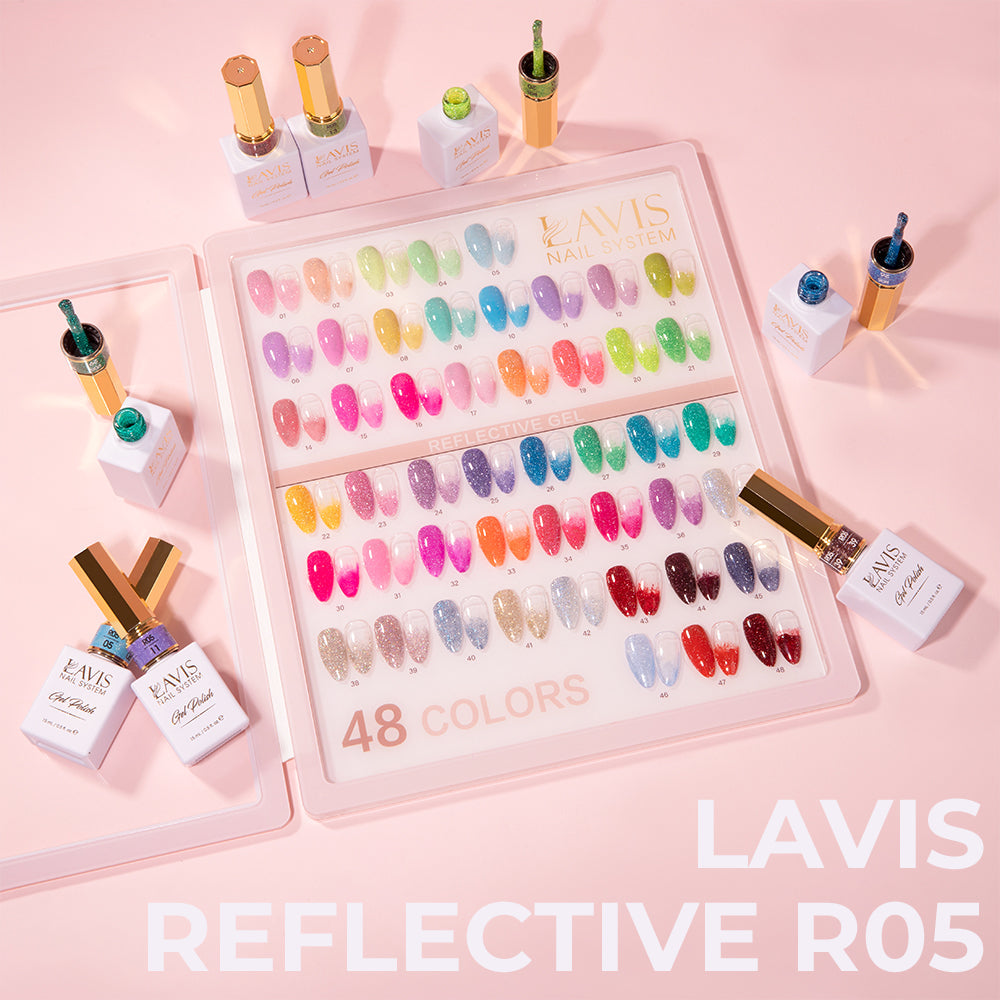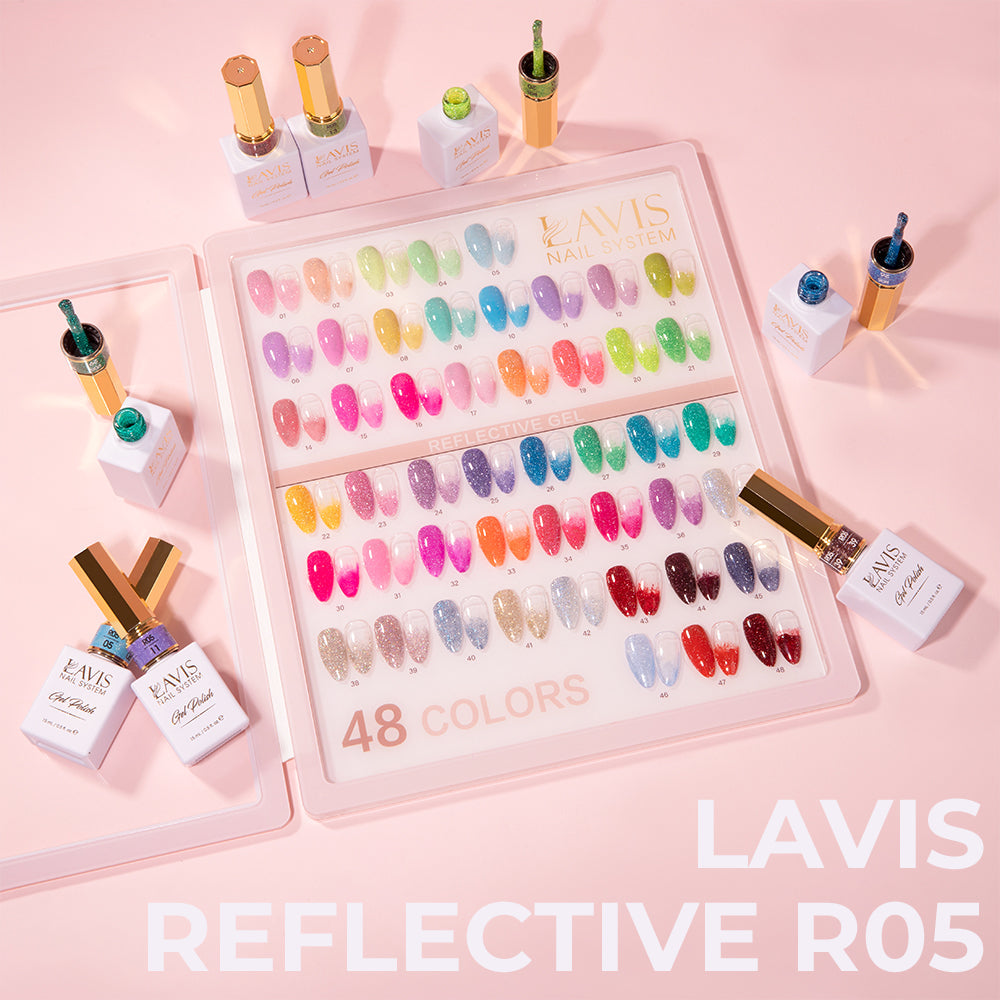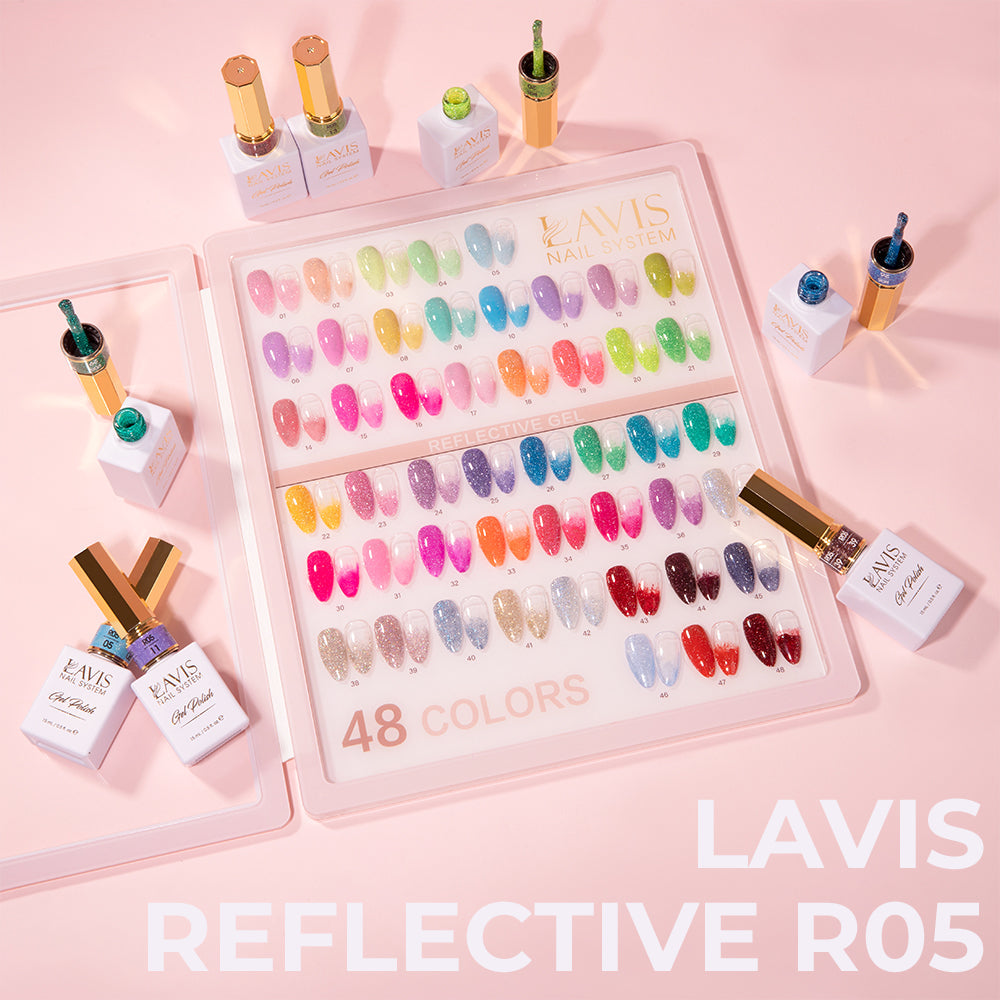 LAVIS Reflective R05 - Set 48 Colors - Gel Polish 0.5 oz - V2
PRODUCT DETAILS:
LAVIS Reflective R05: 48 SOAK- OFF reflective gel colors.
NEW formulated 48 soak-off gel polish with a wide range of tones makes your day super shiny. This brand-new exclusive line of gorgeous colors adds to your nail collection!
SPARKLY GLITTERS EFFECT: Diamond effects change from different angles and light sources (natural light, sunlight, and flashlight).
Low smell, Non-toxic. Cure under UV or LED nail lamp ( We recommend you apply a top coat for the final result).
This is a great choice as a gift for you and your friends. Suitable for both home and professional nail salons.
PLEASE NOTE: Color samples/ images may vary depending on different monitors and screens. It is up to the buyer to do their research for the product they are purchasing. Keep out of reach of children!