FREE SHIPPING WITH ORDERS OF $100+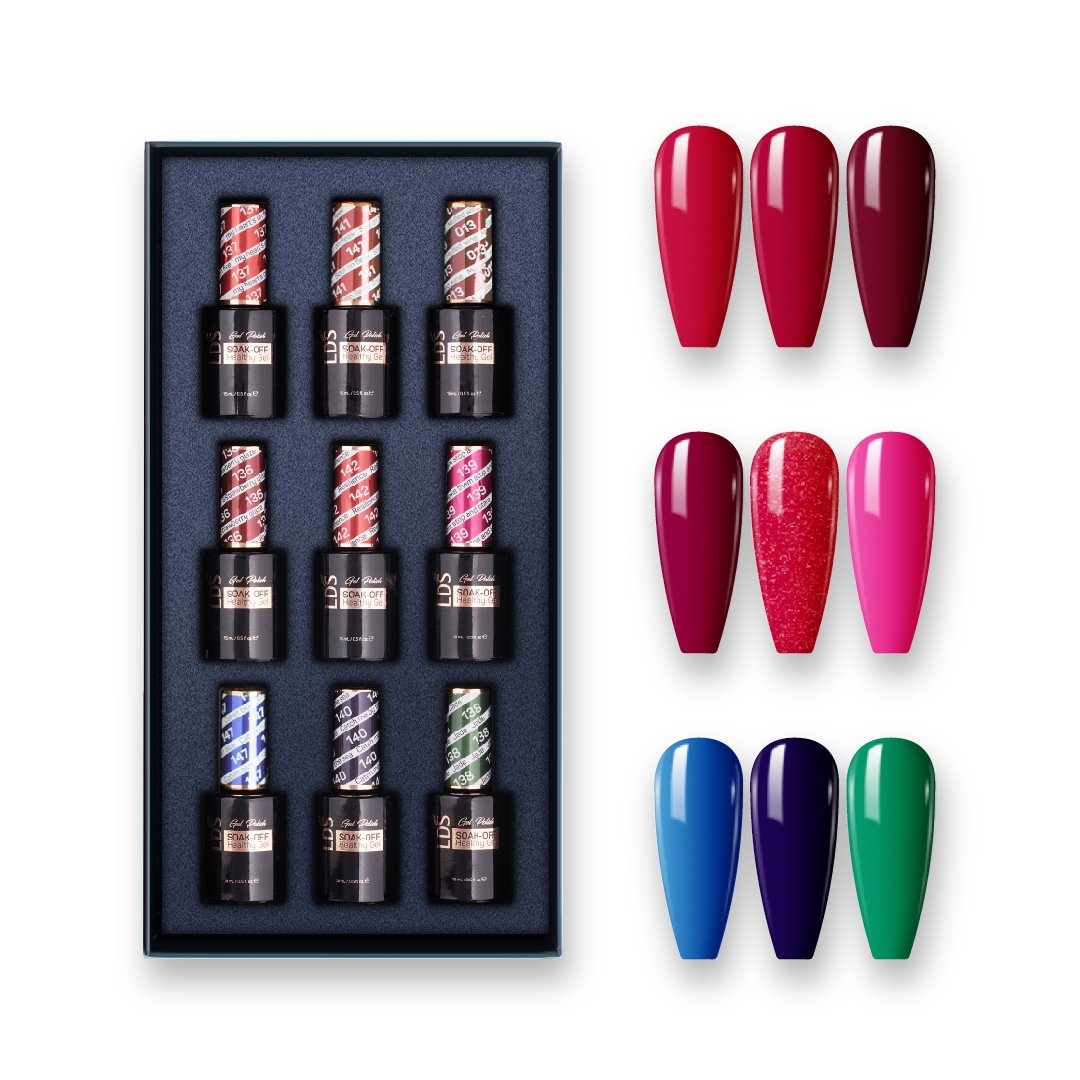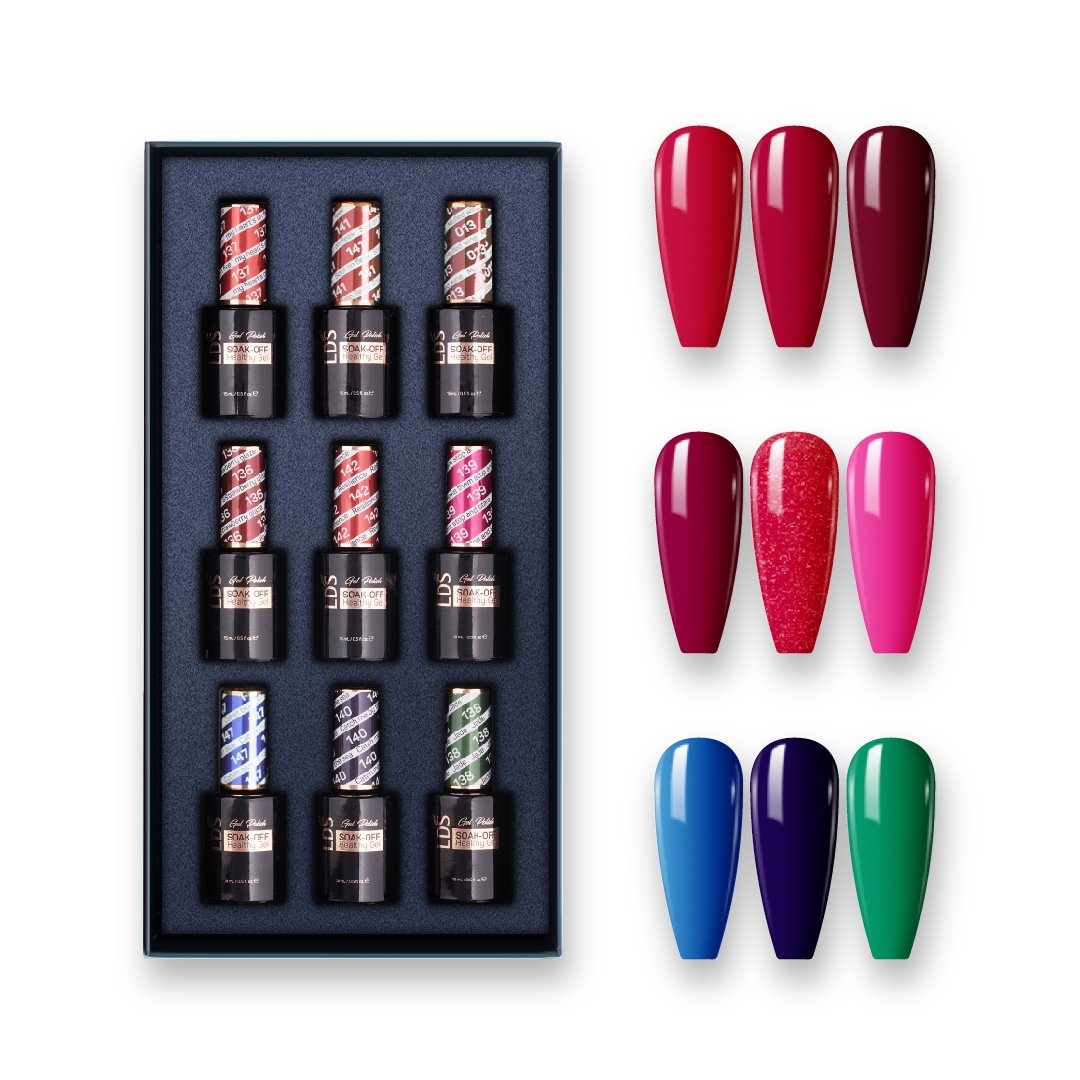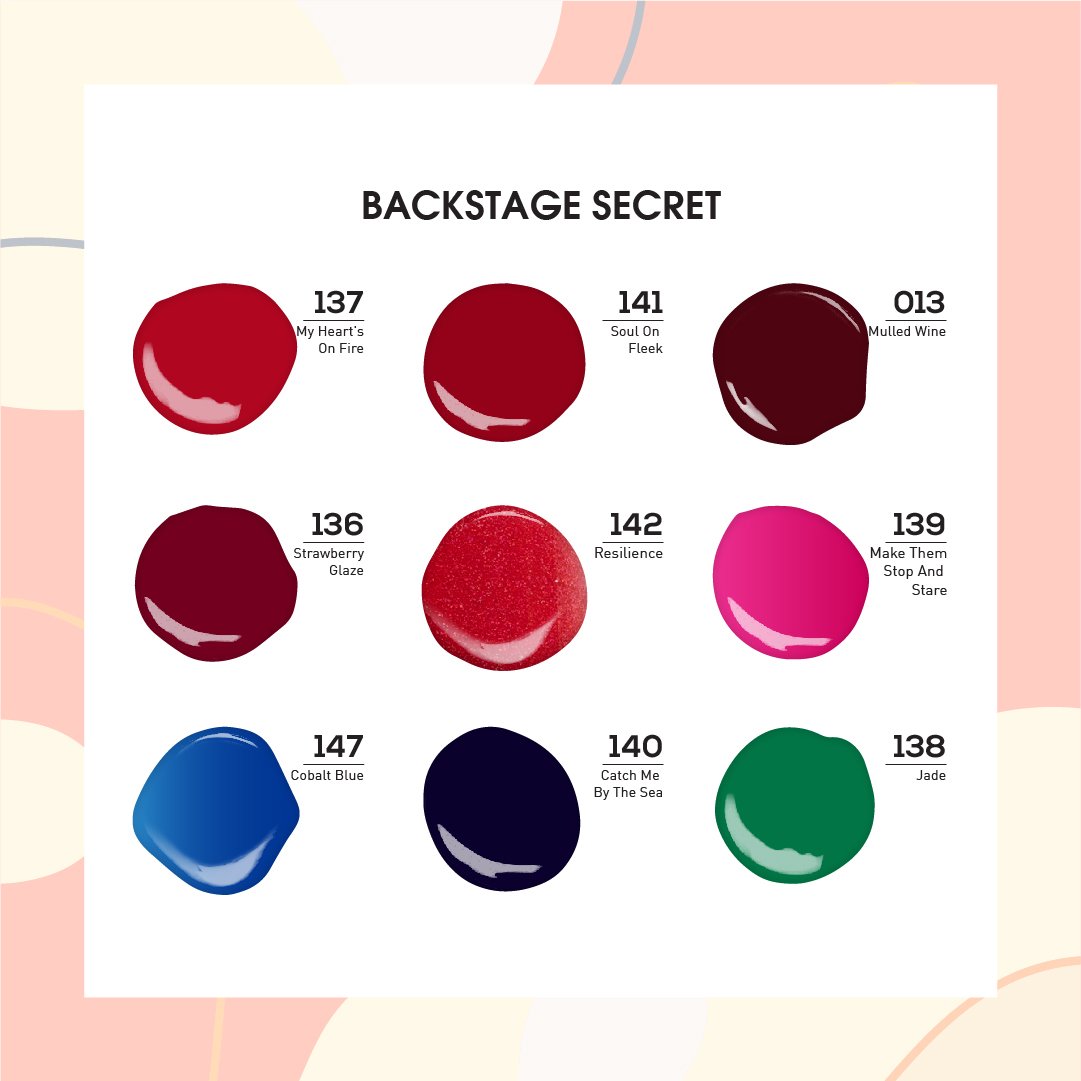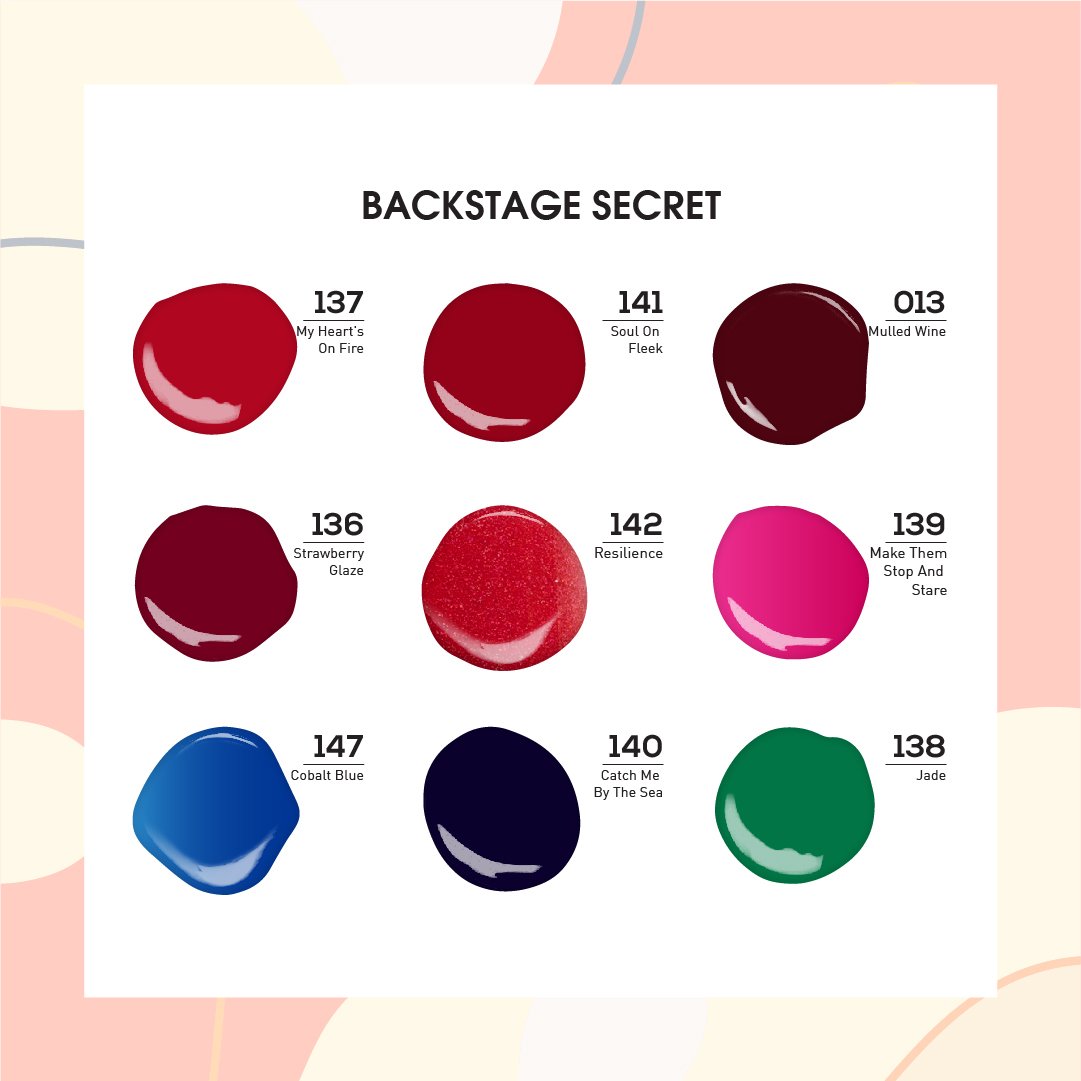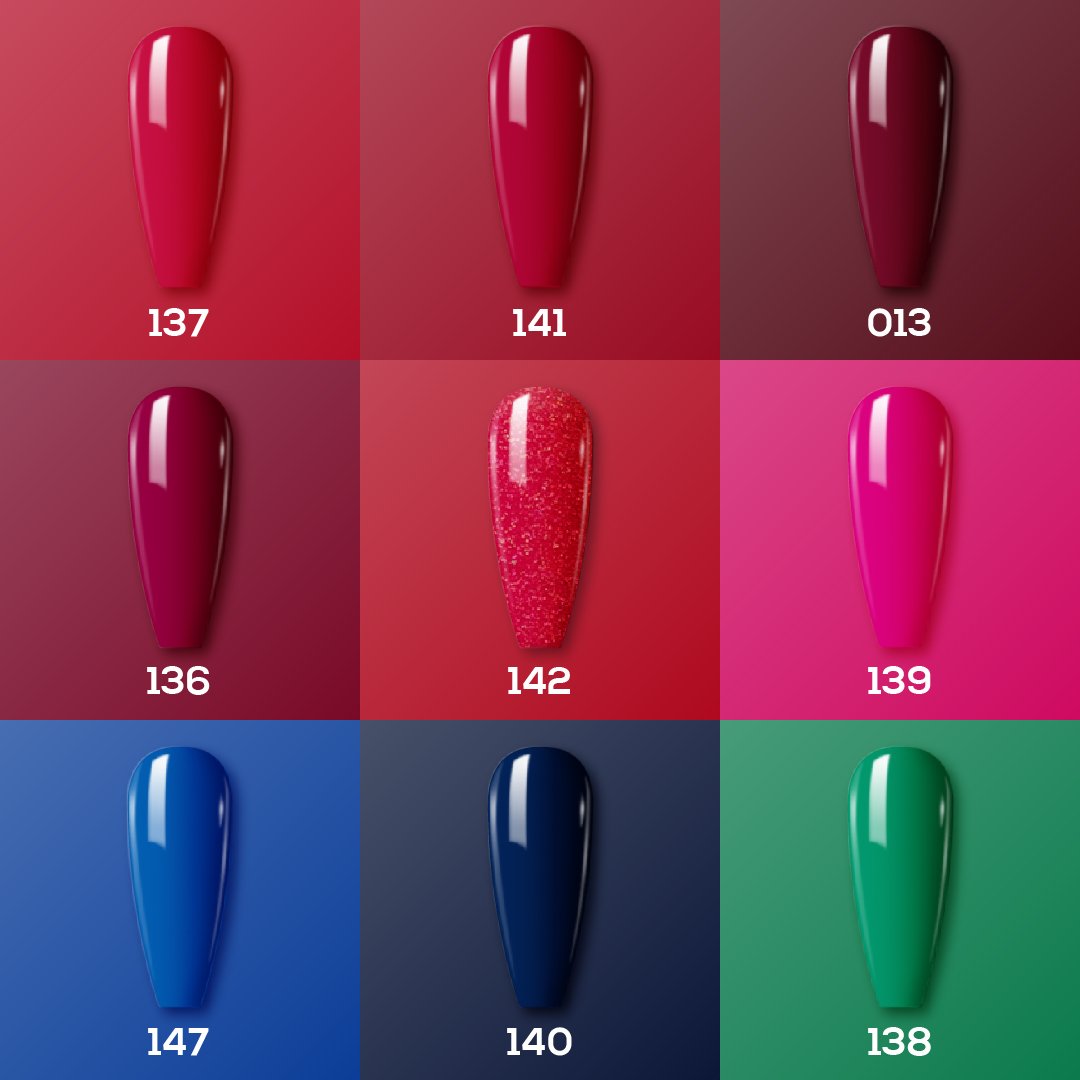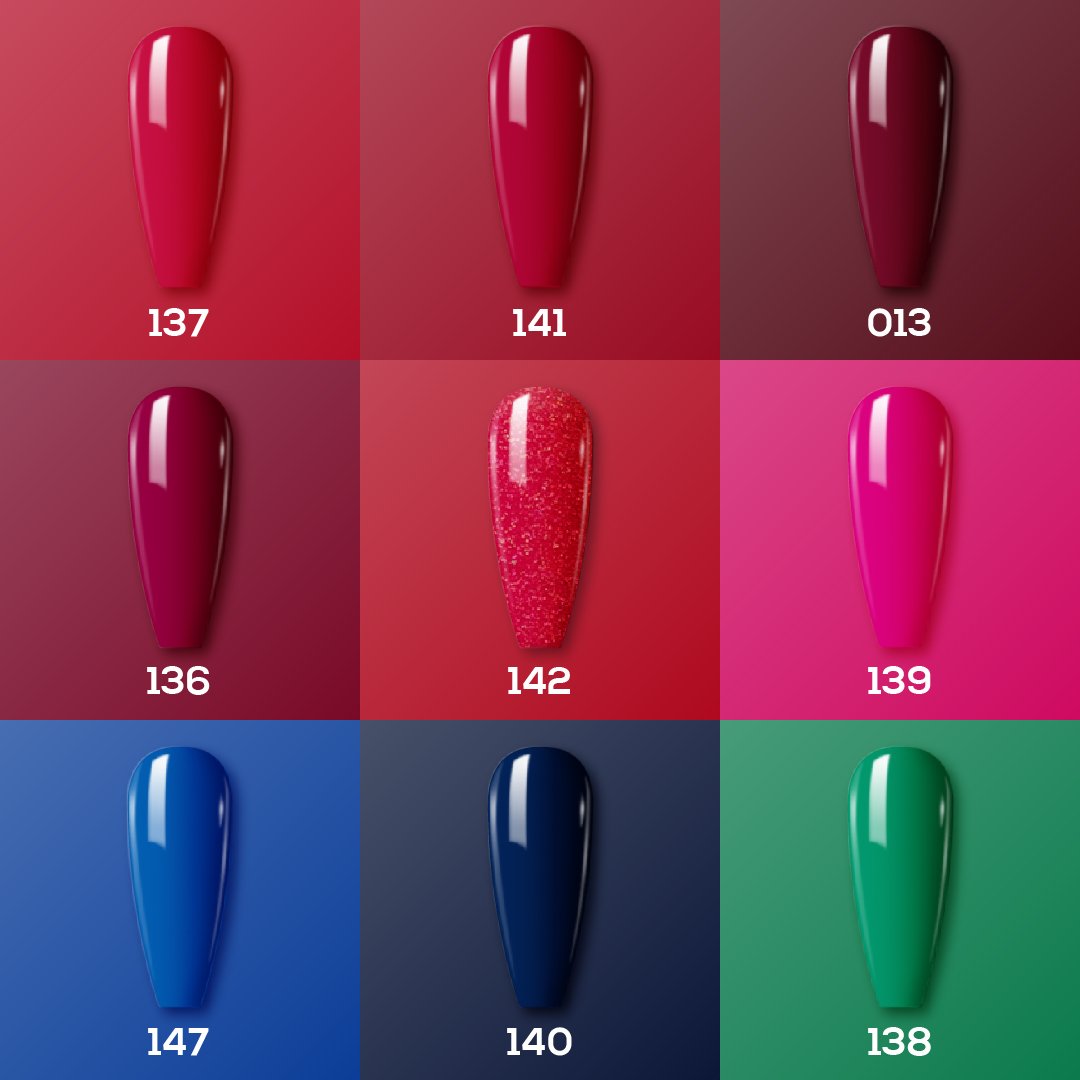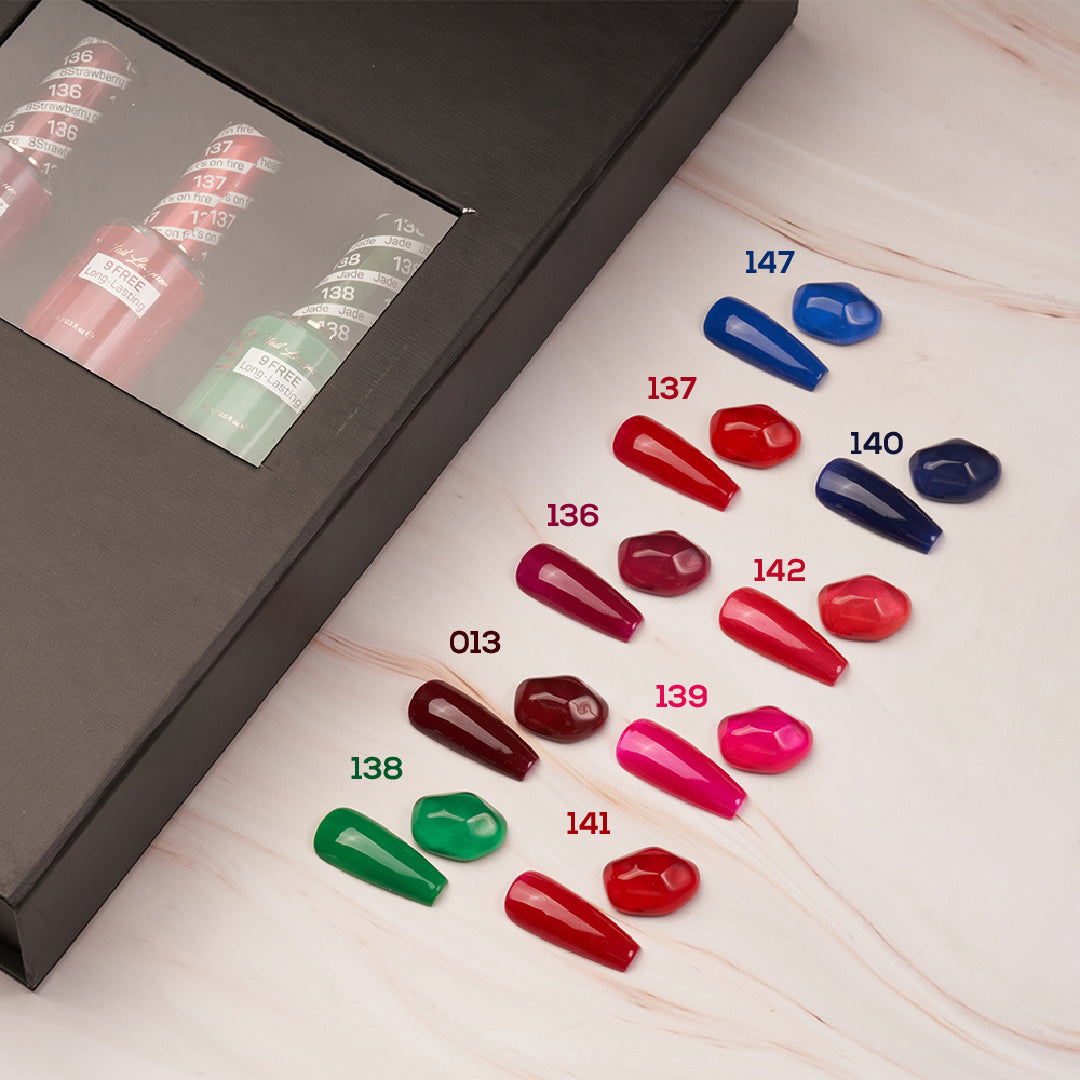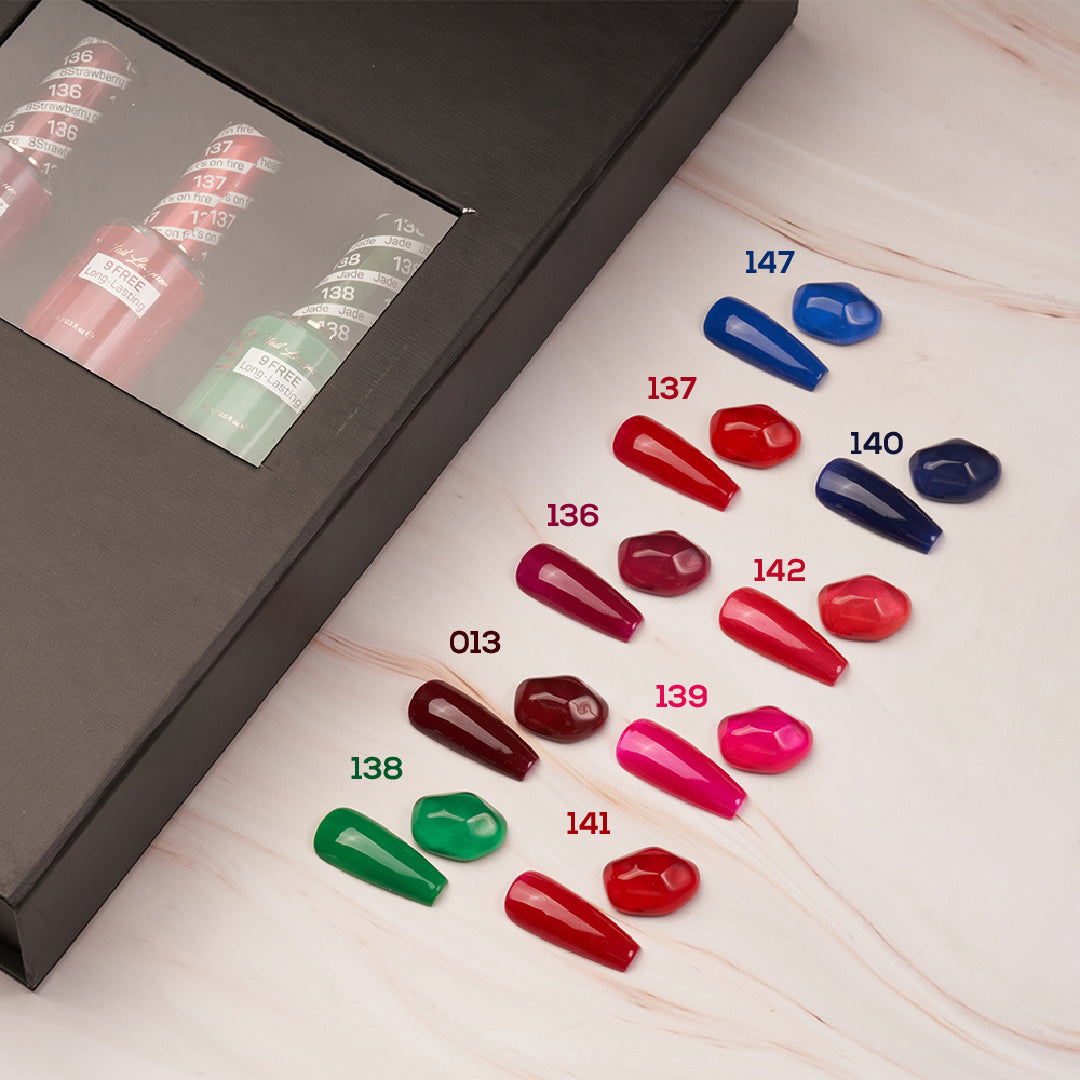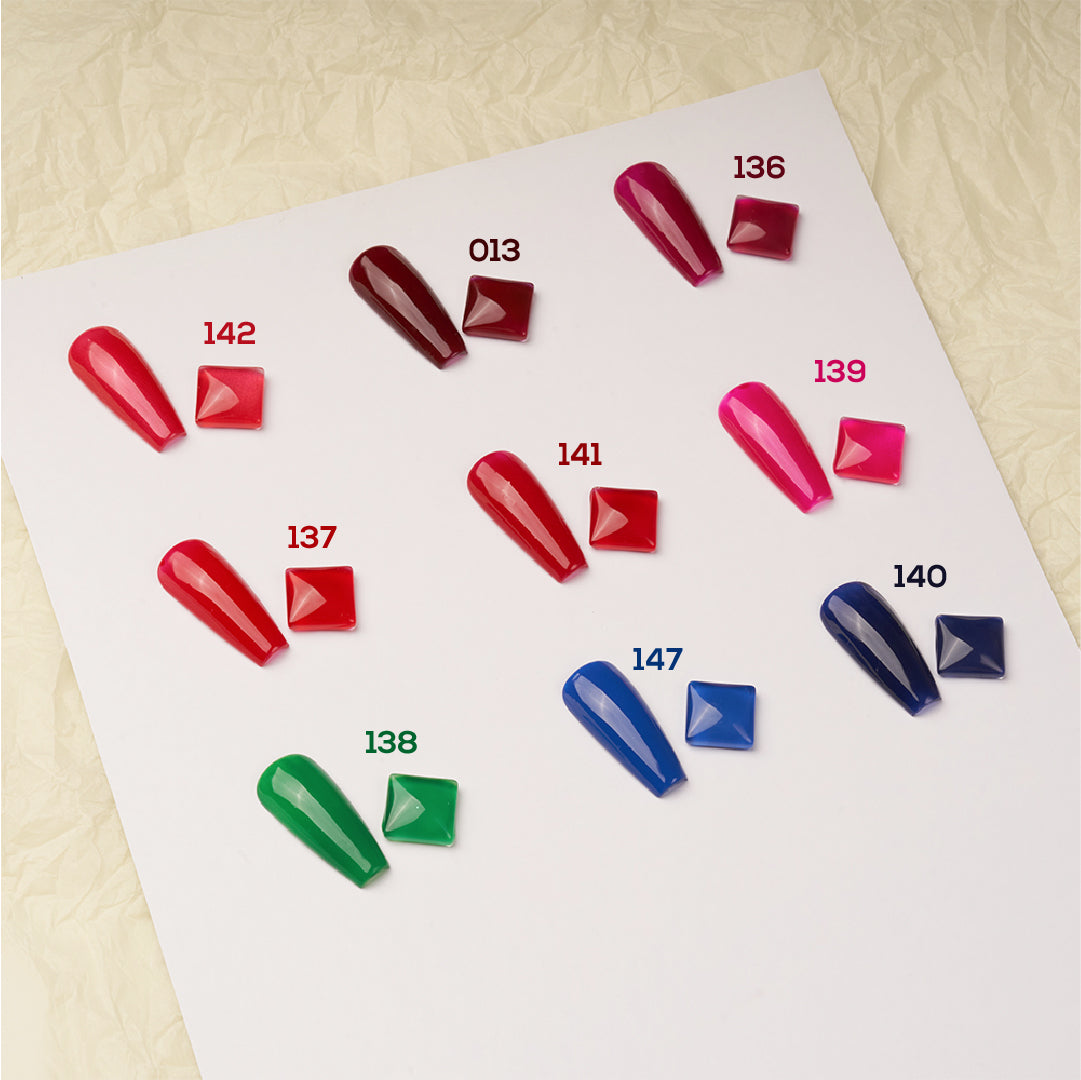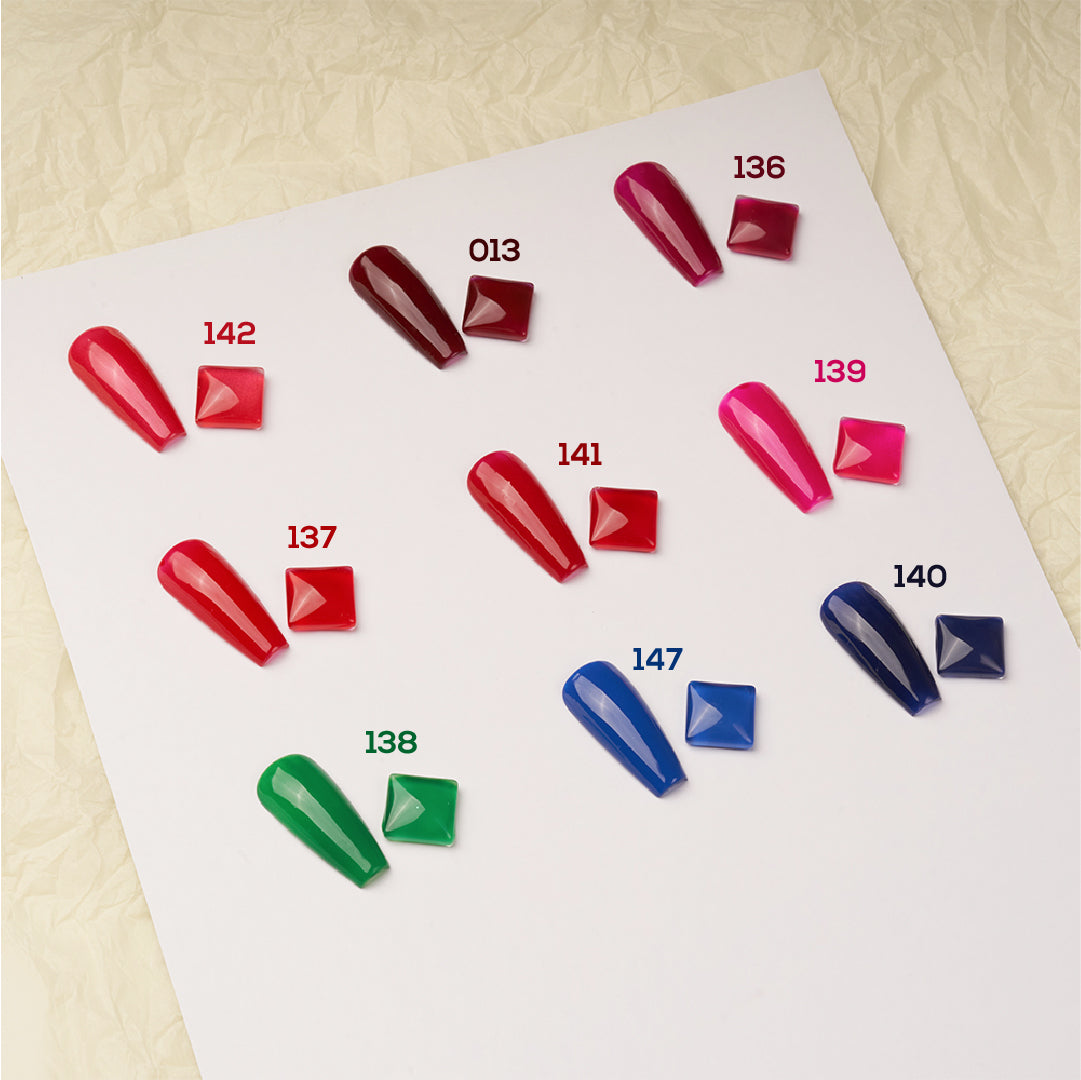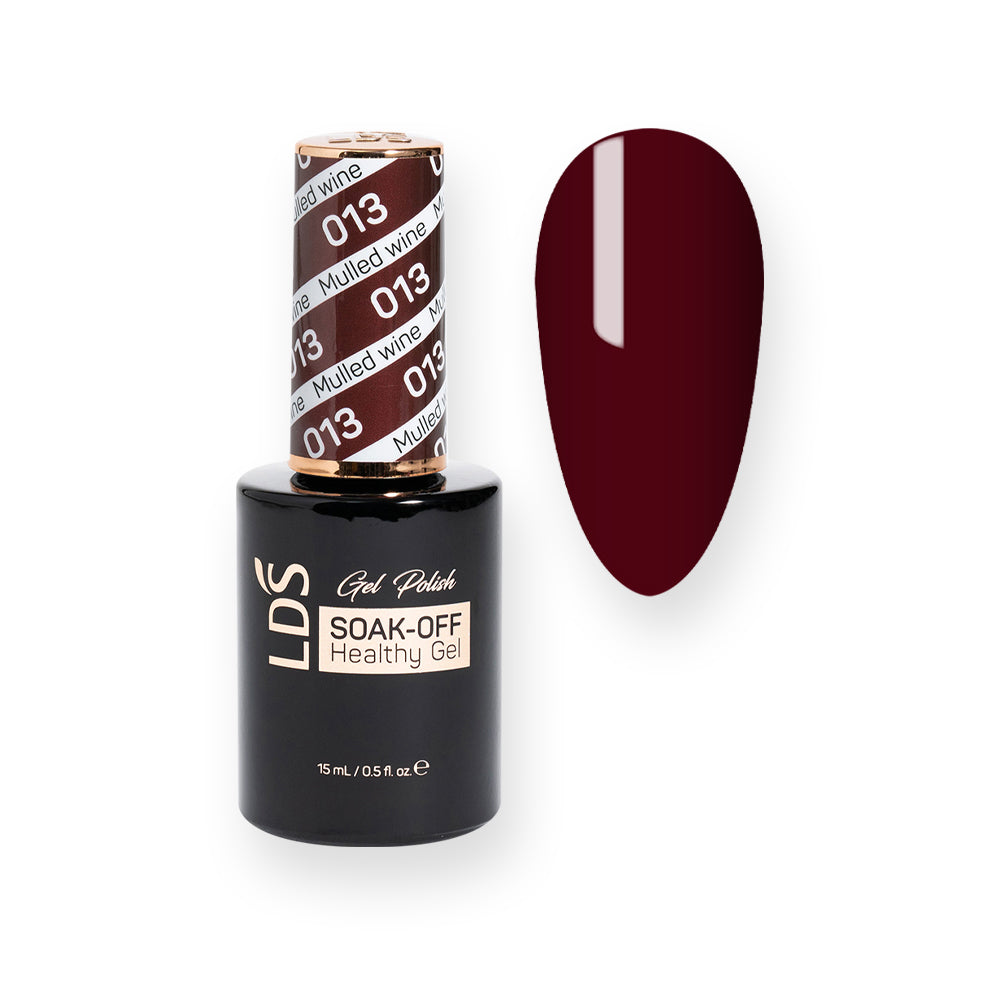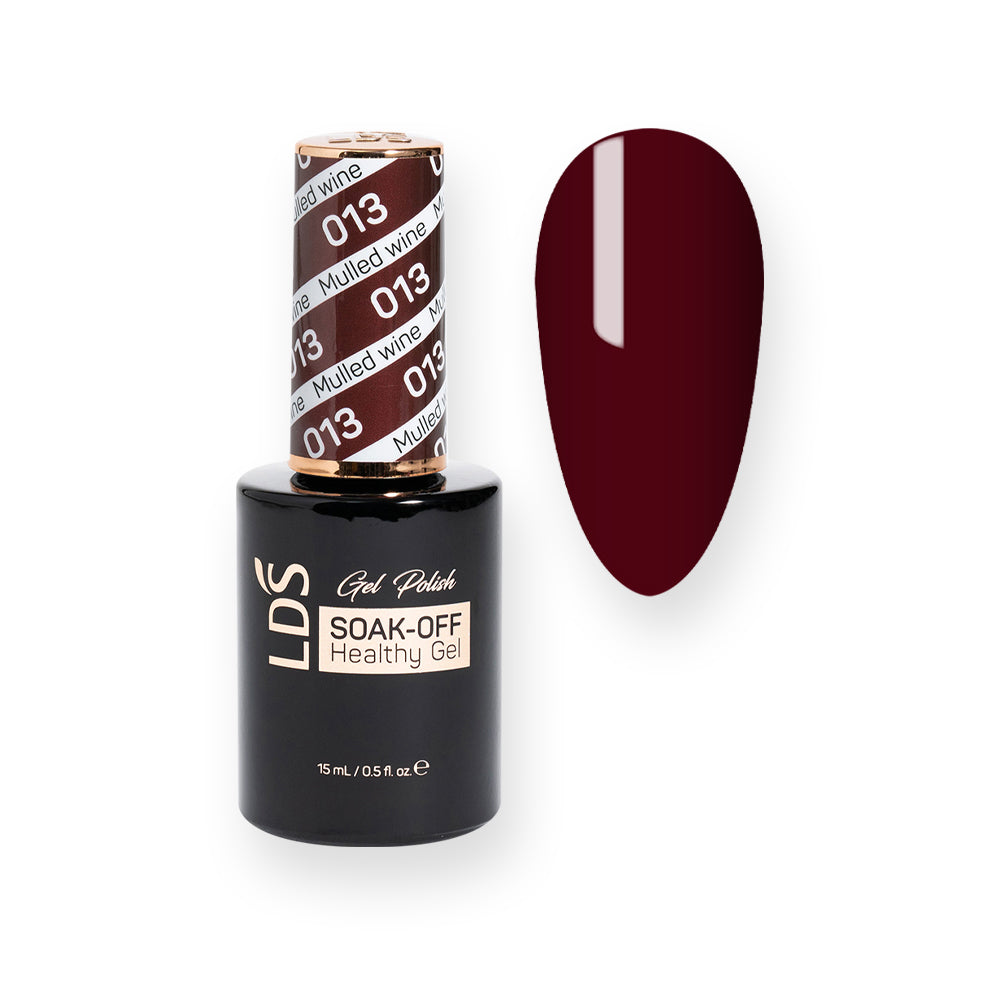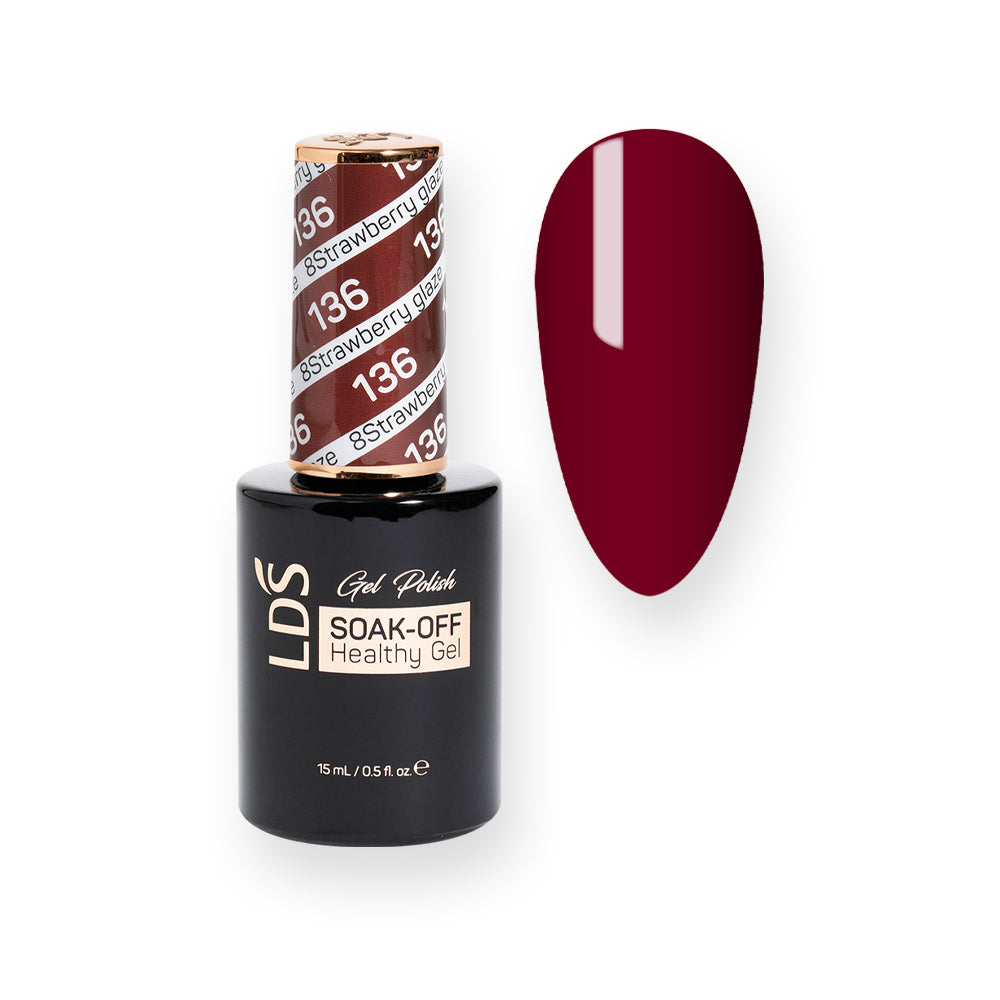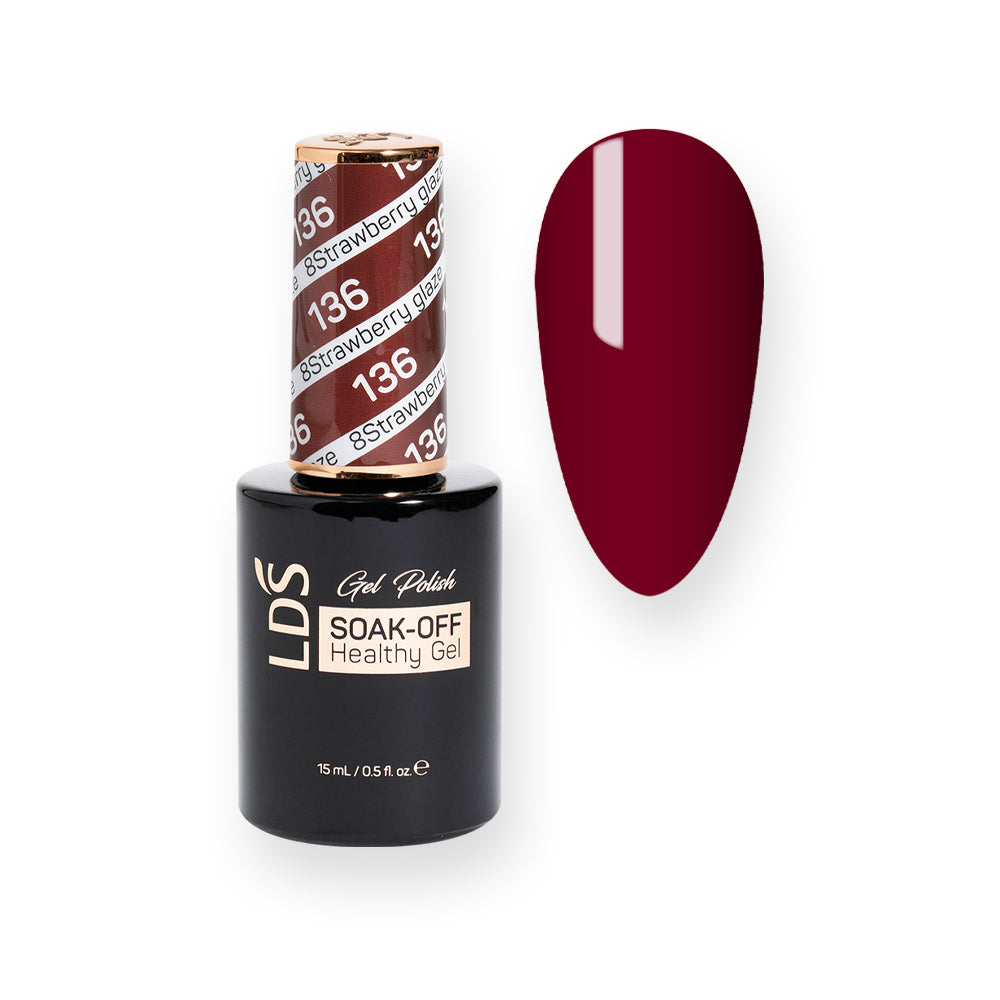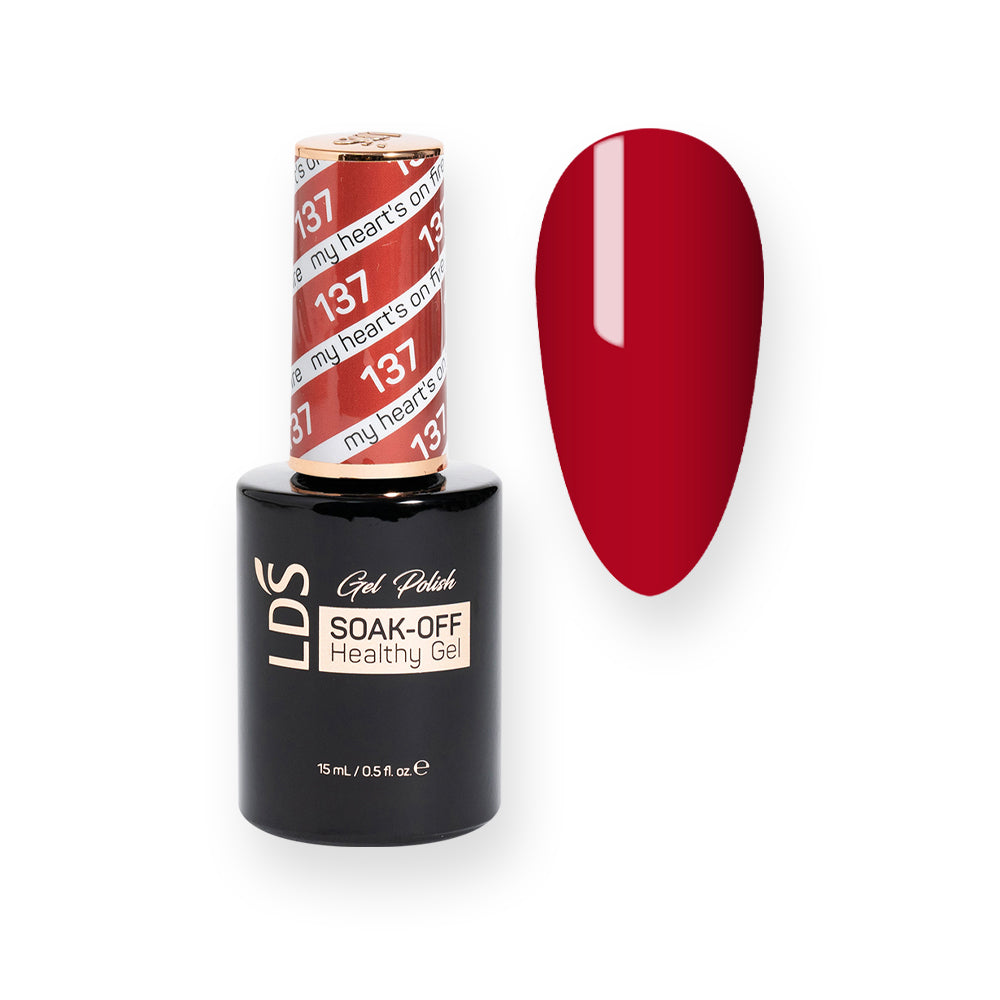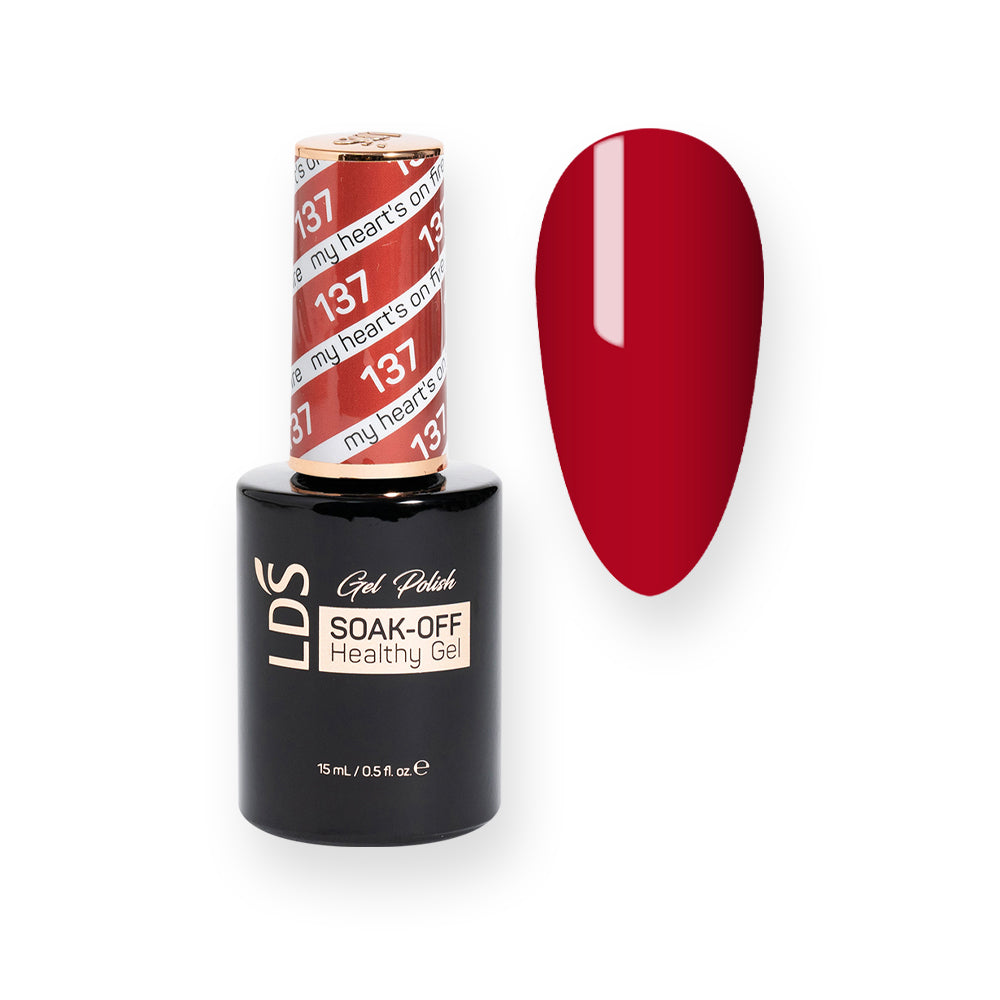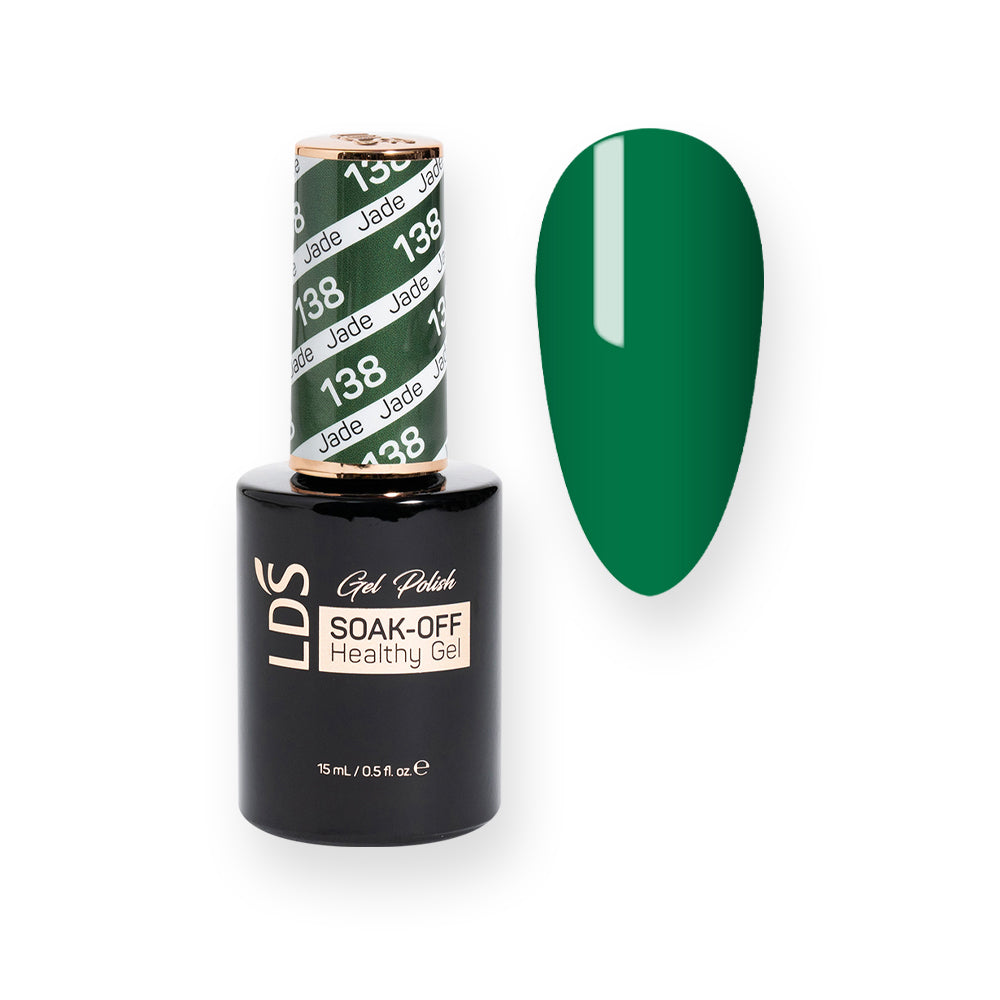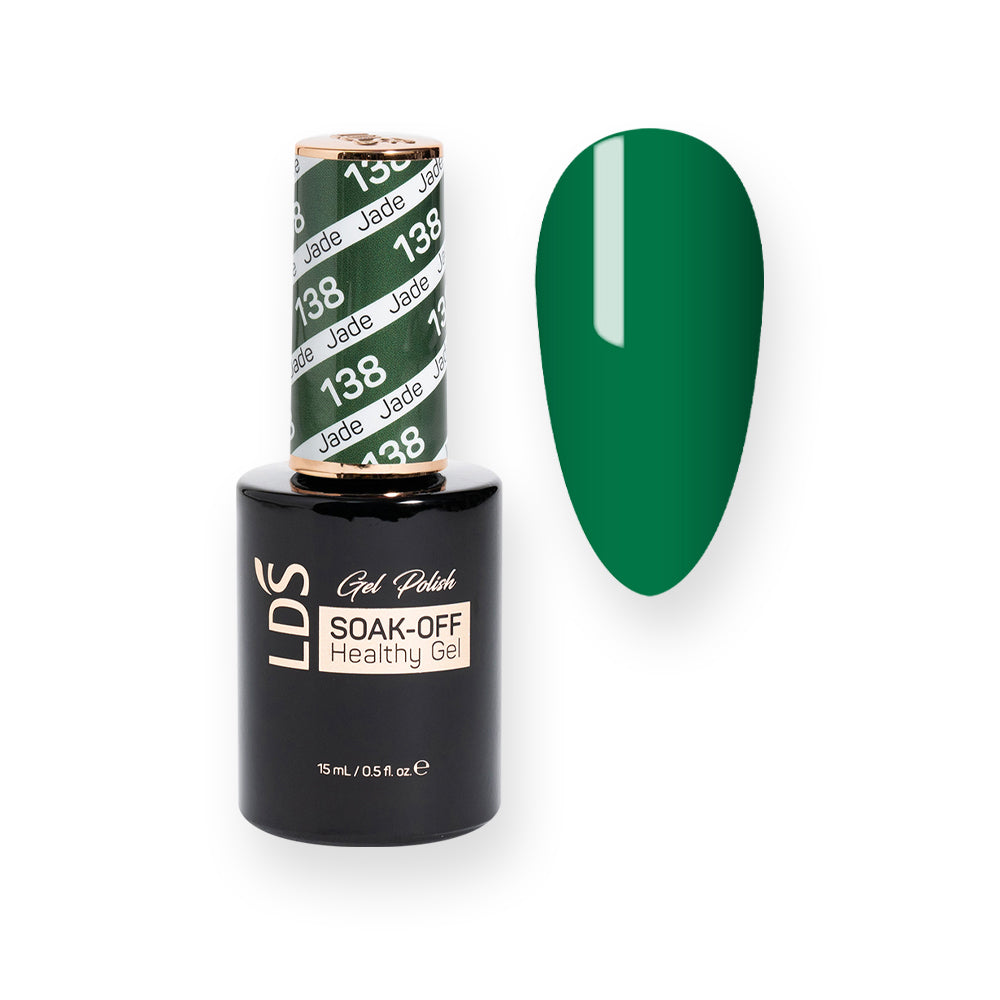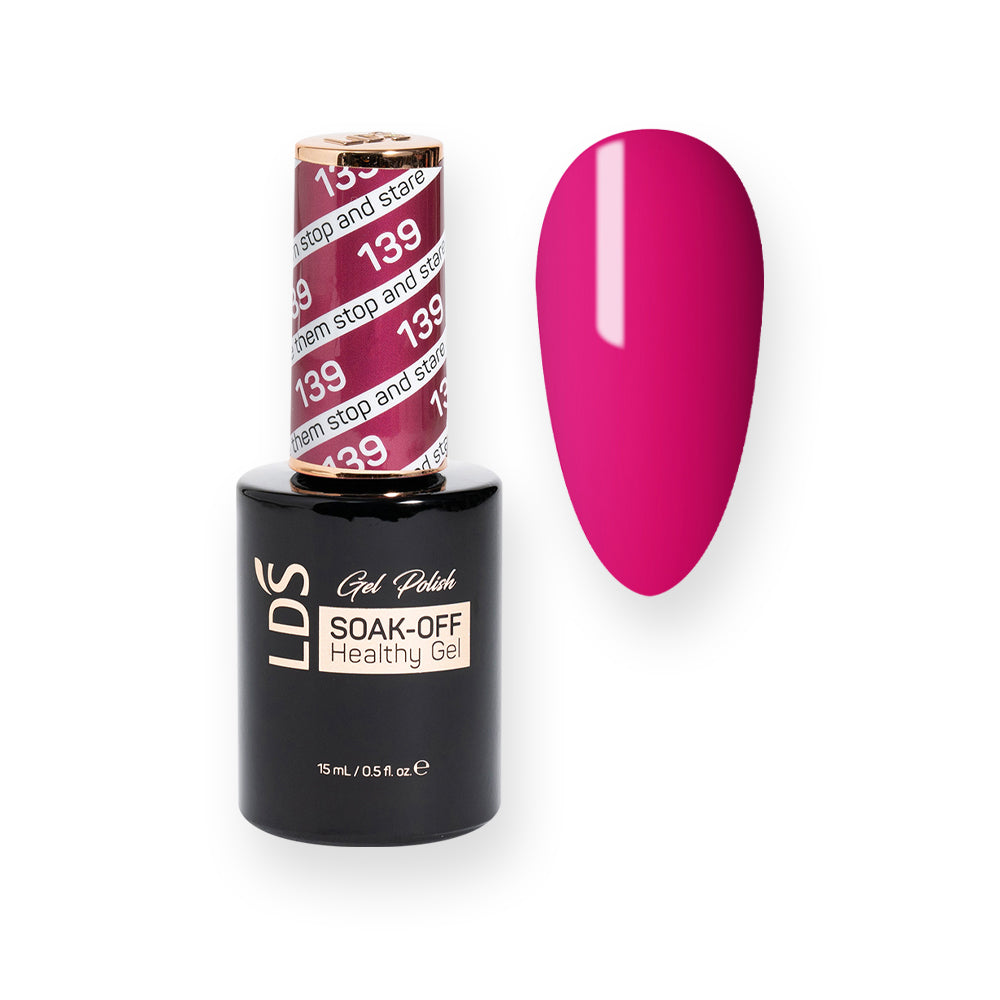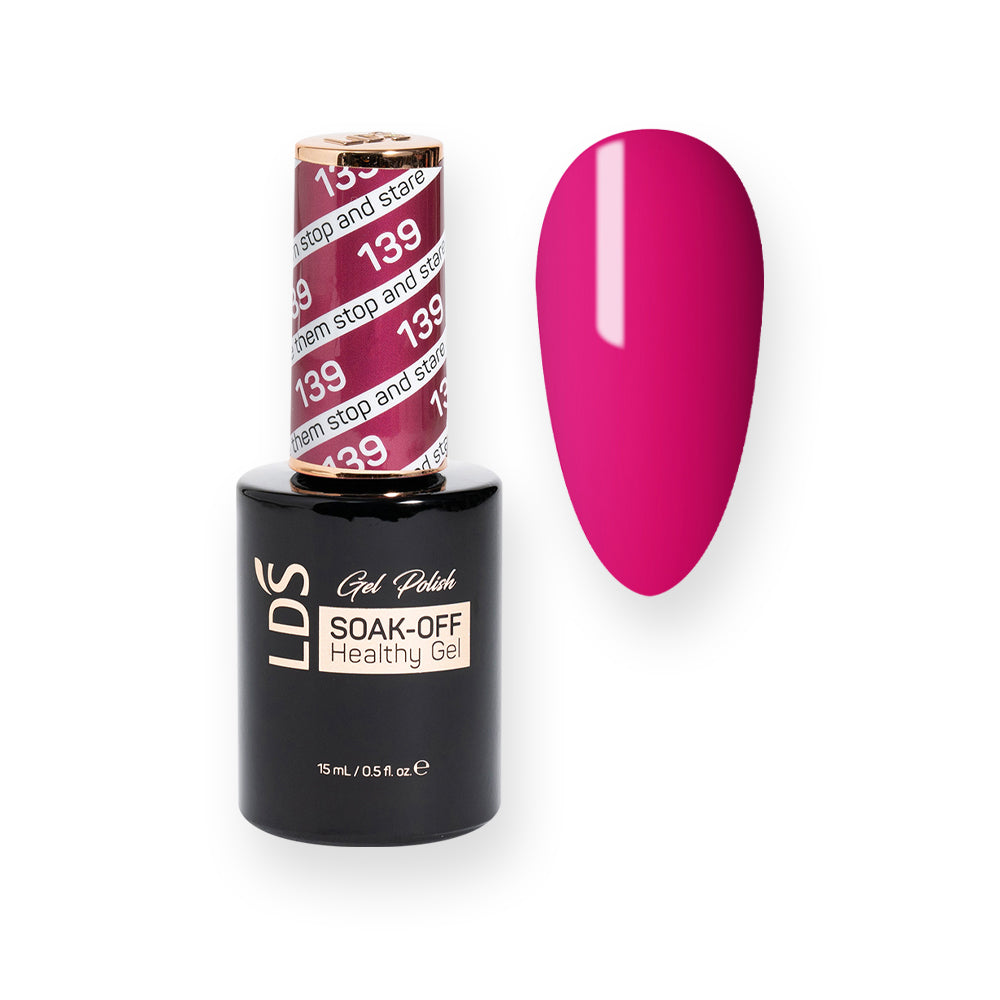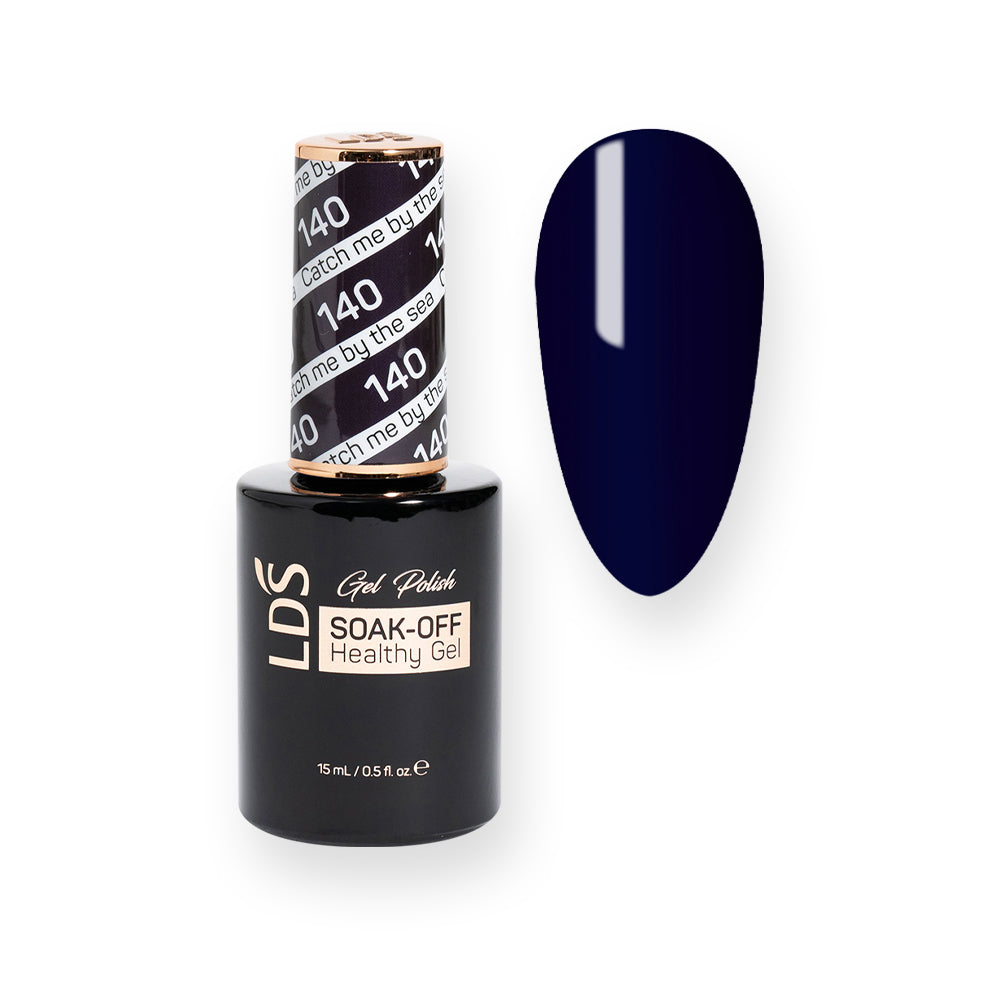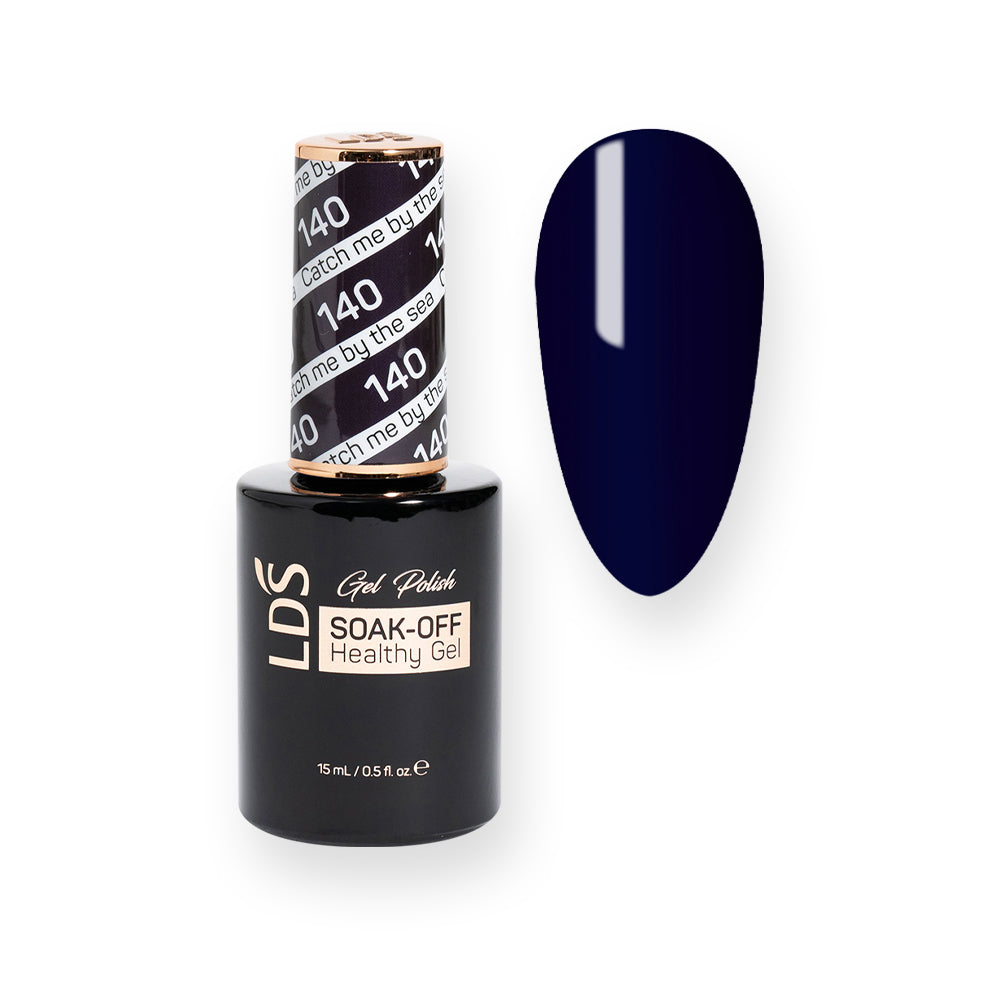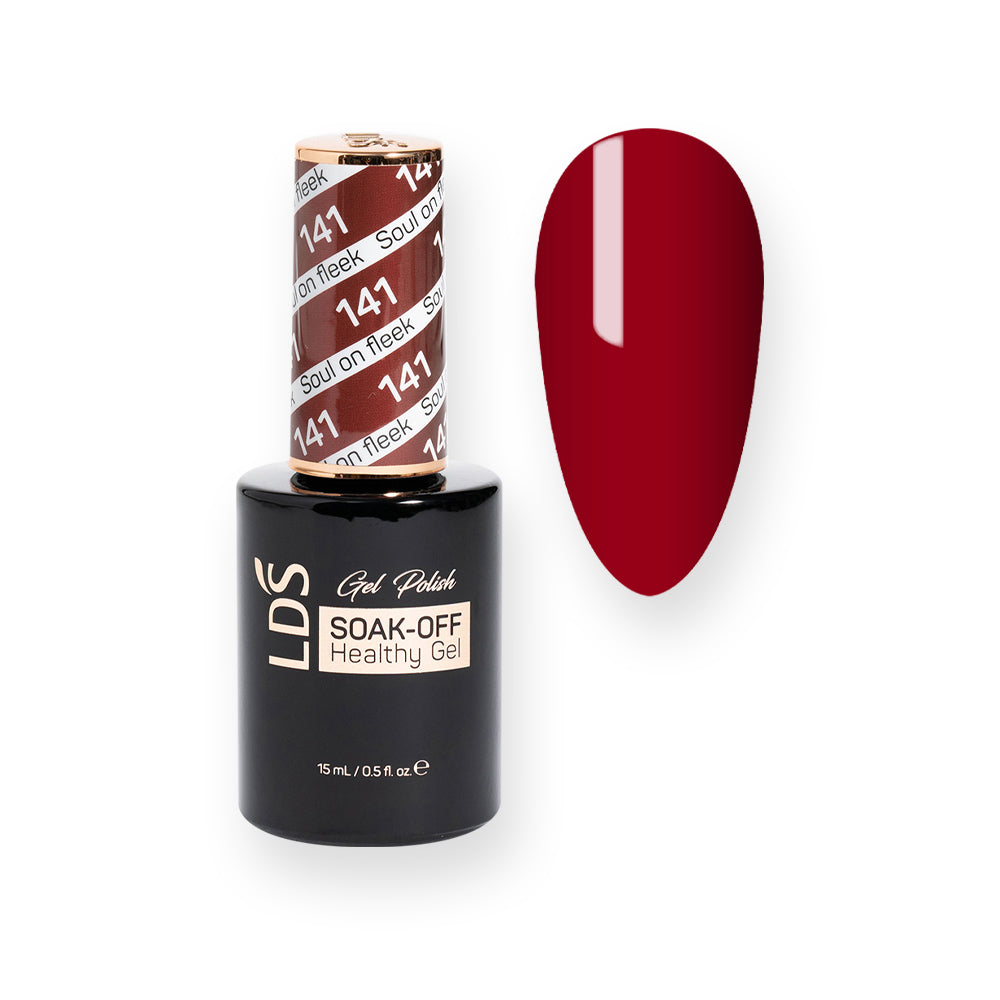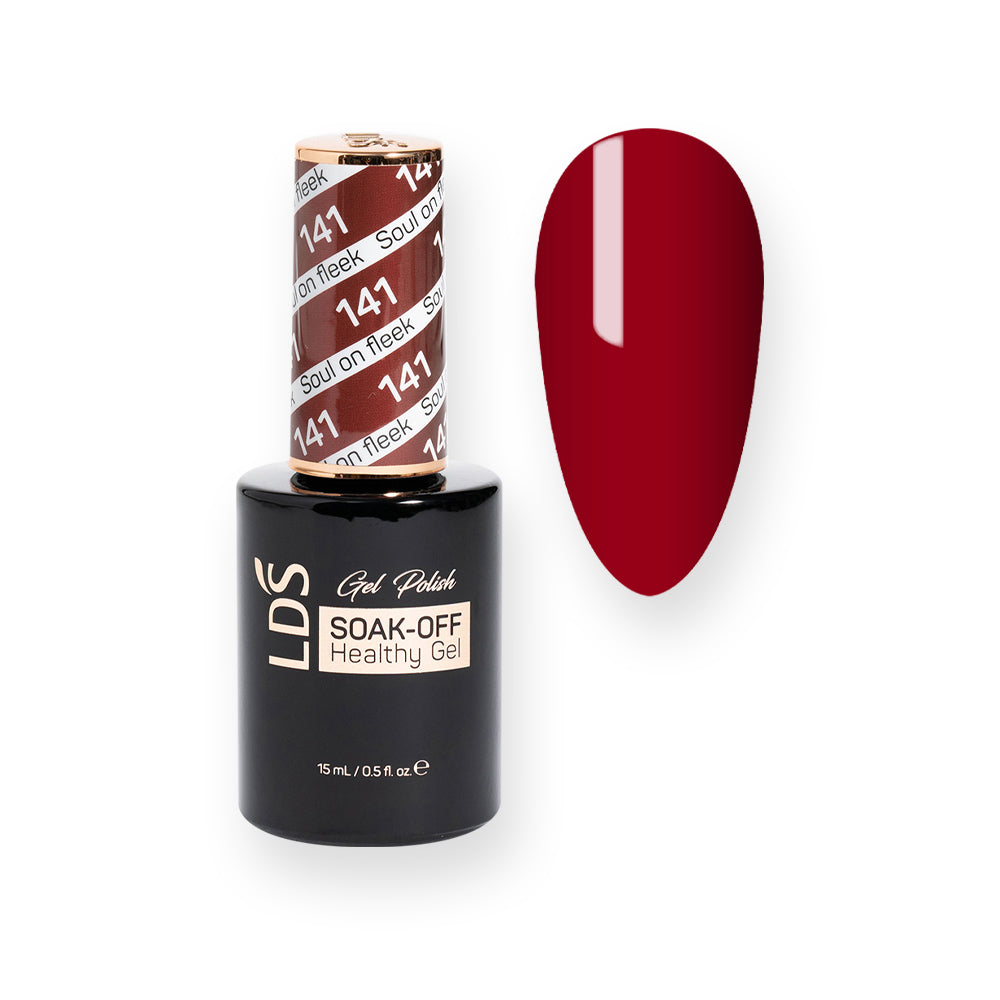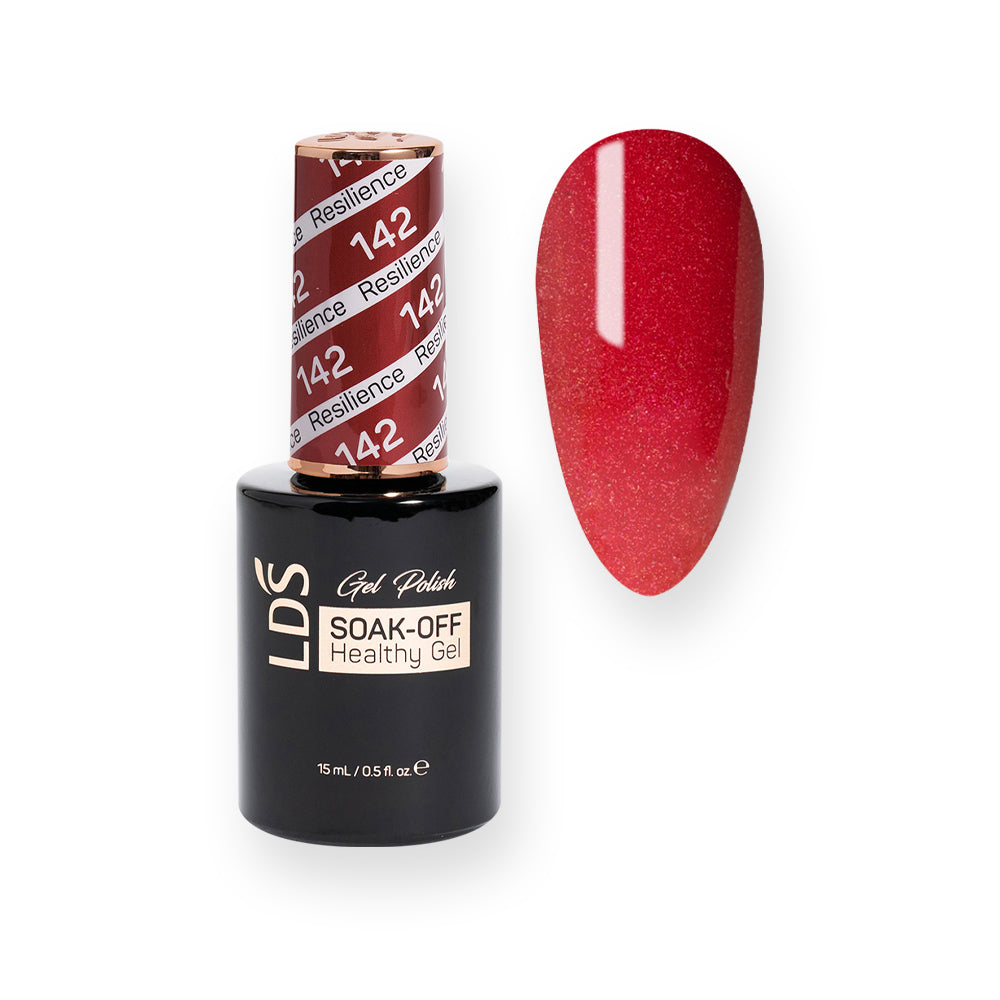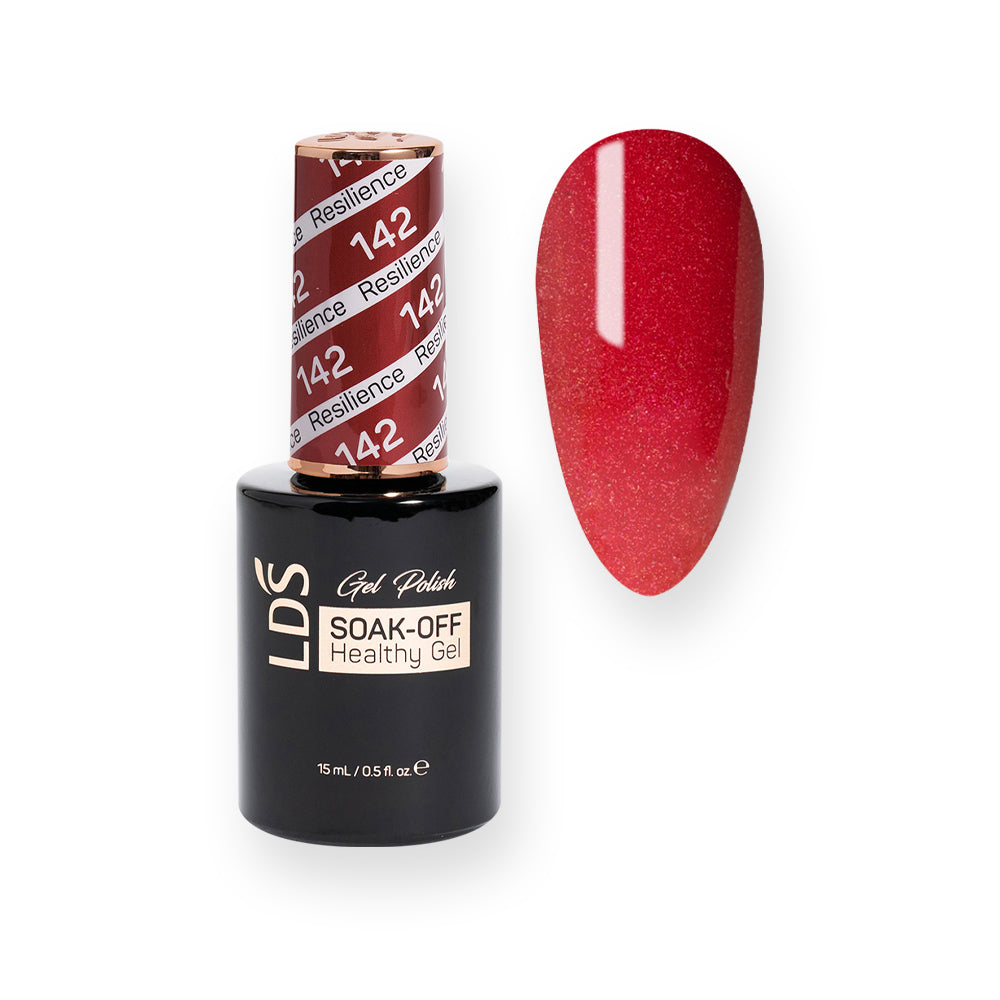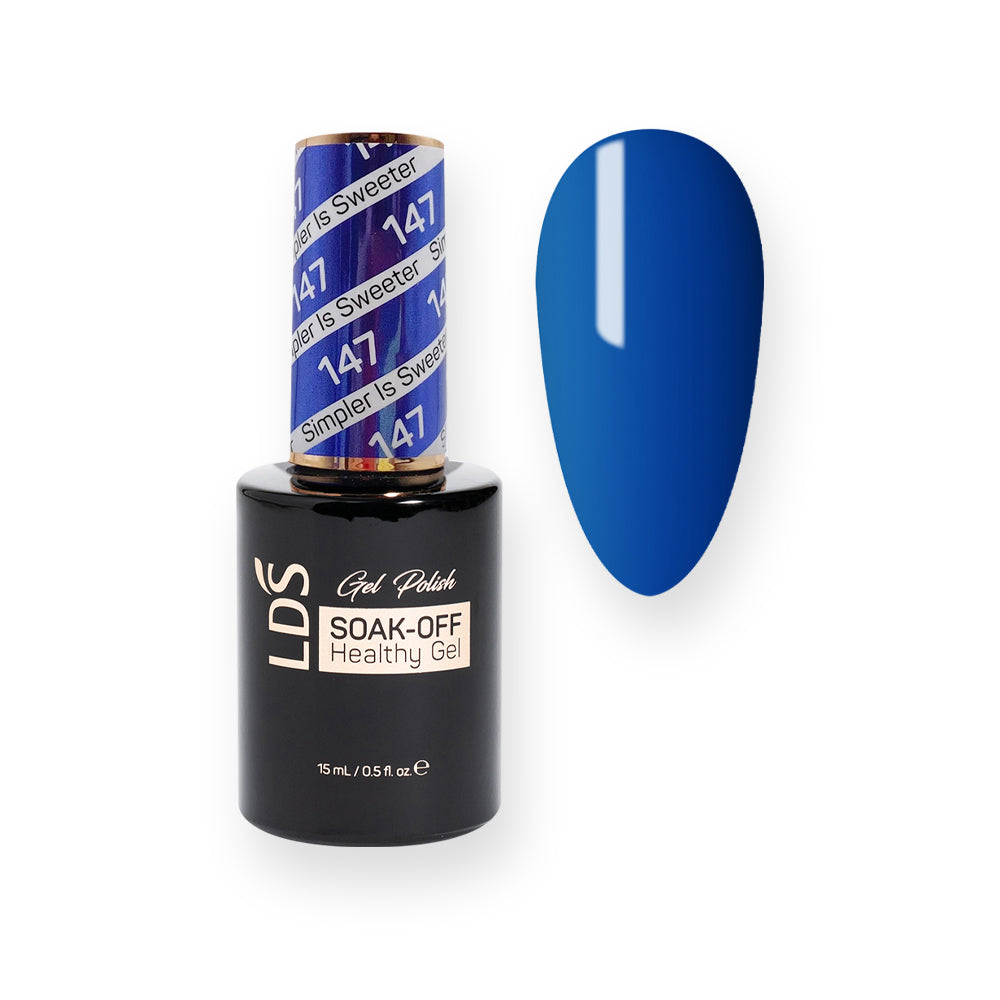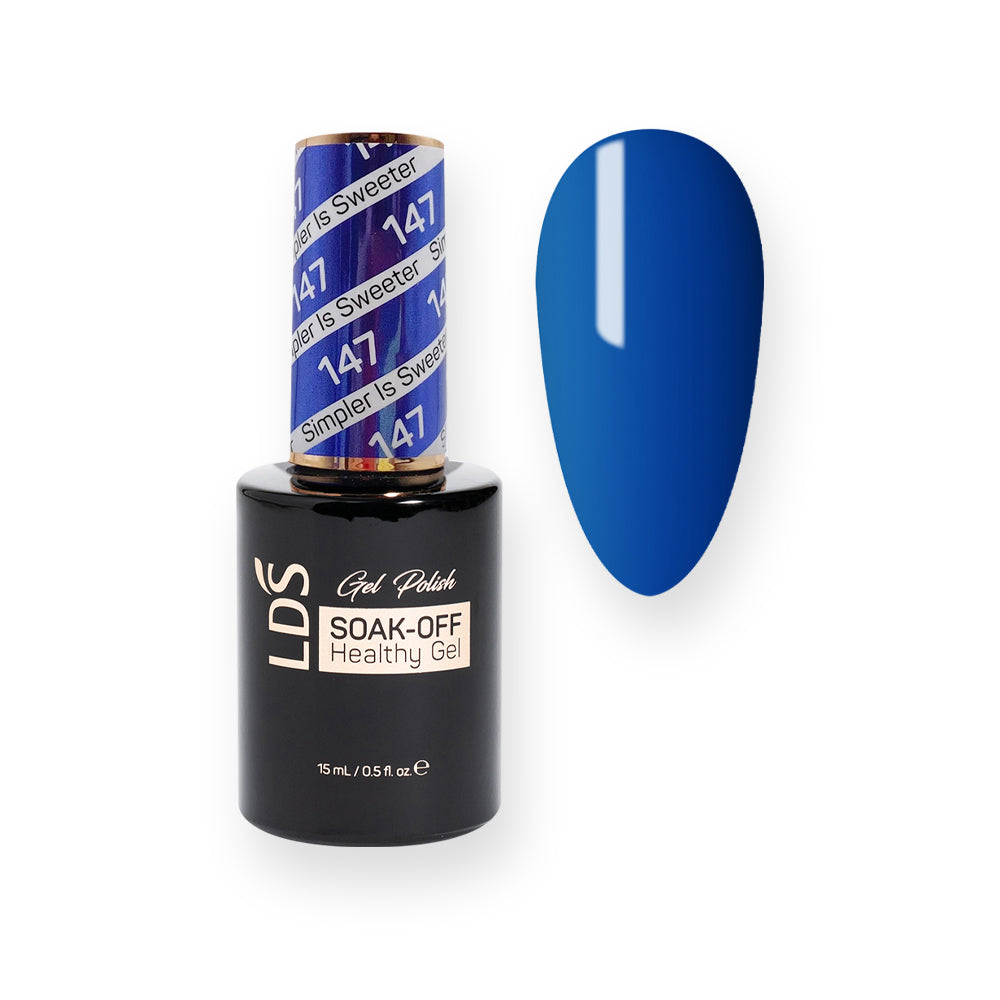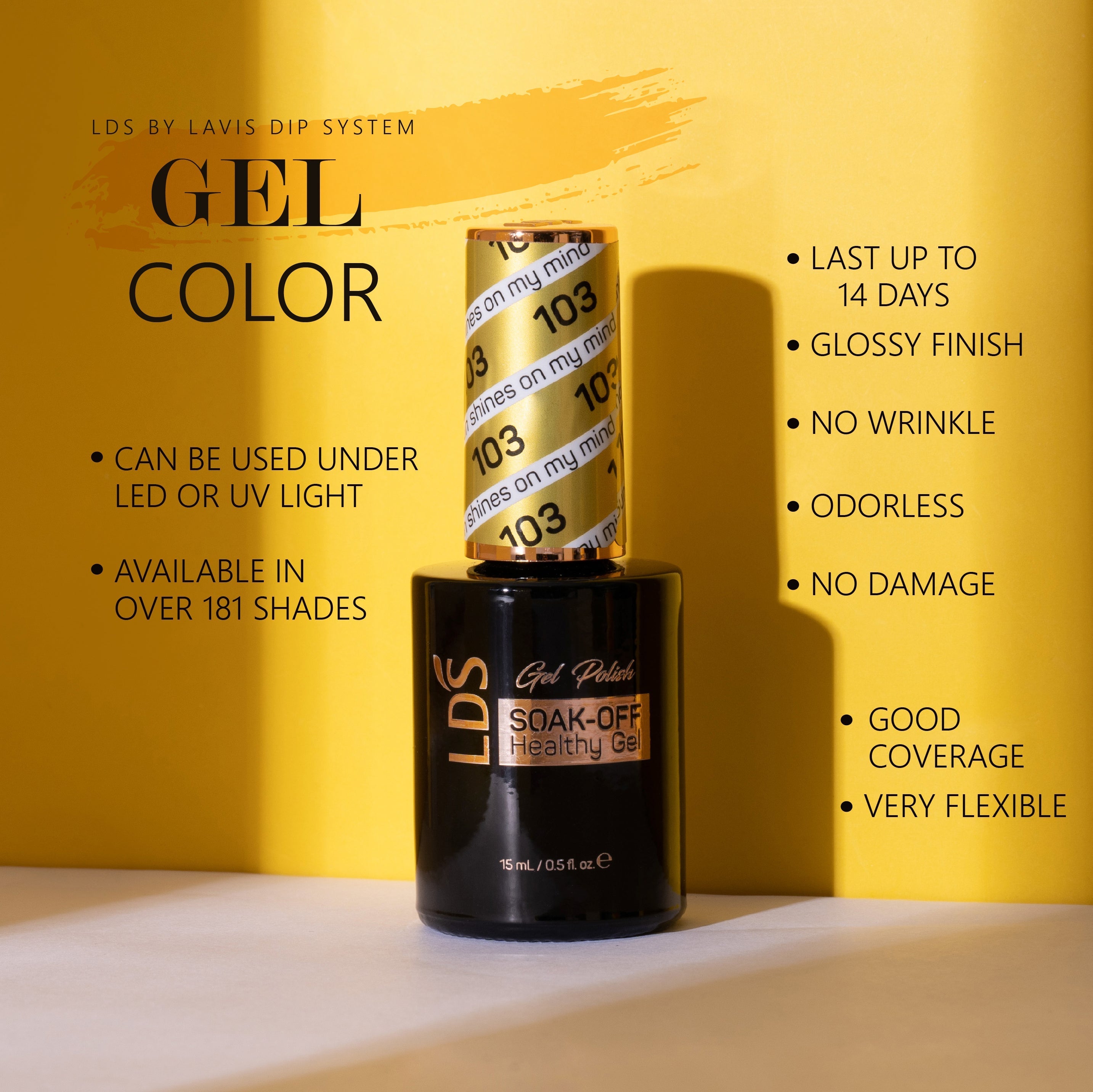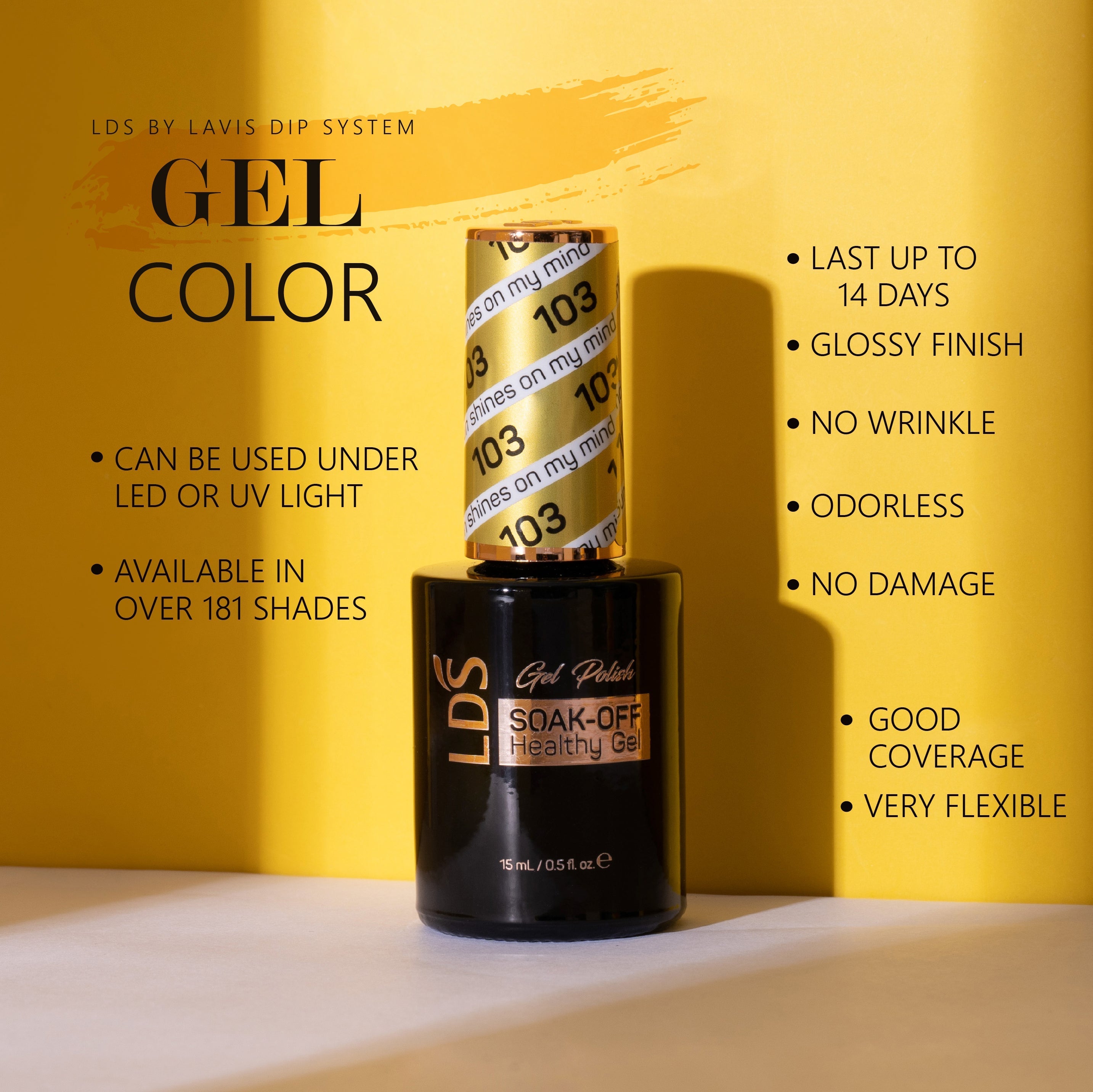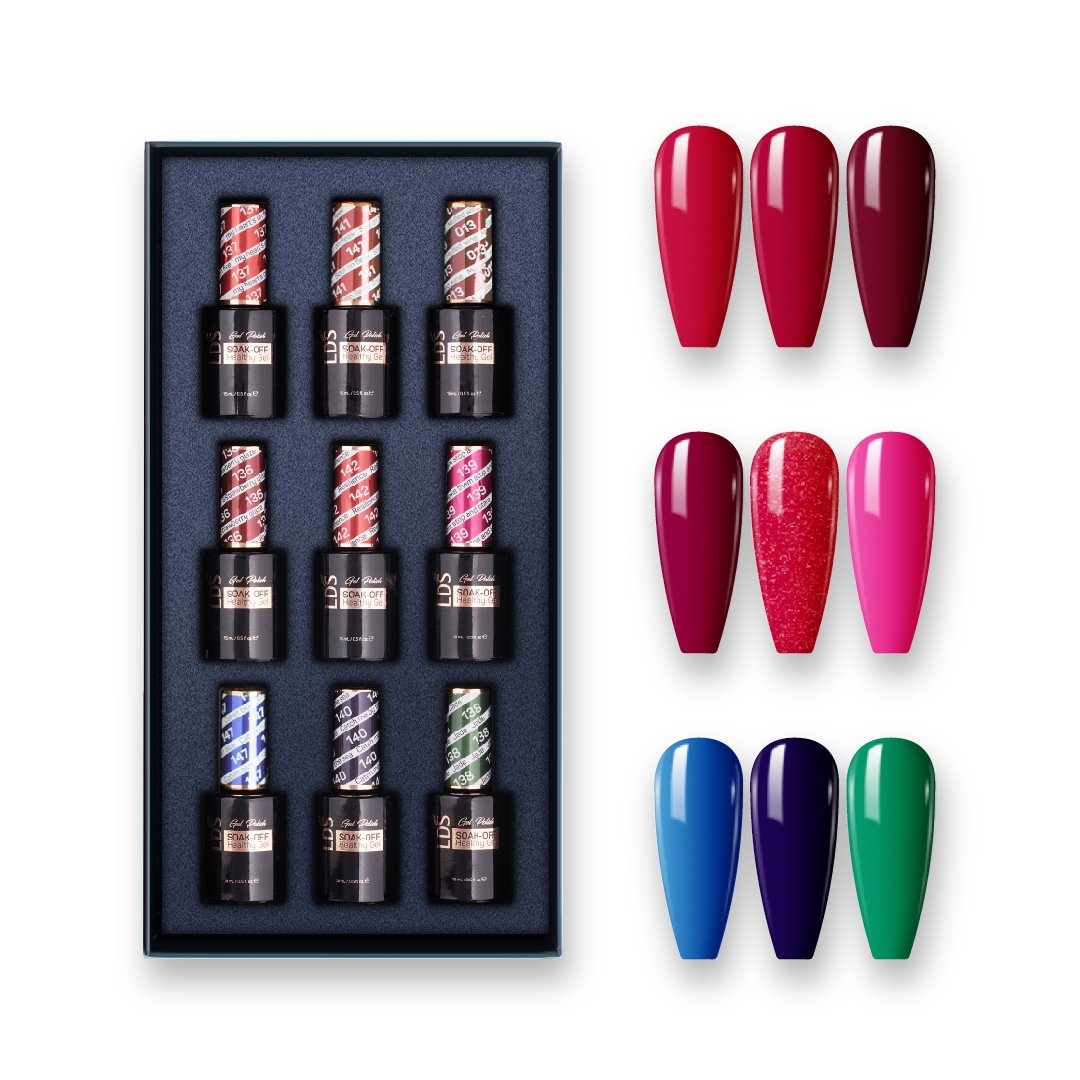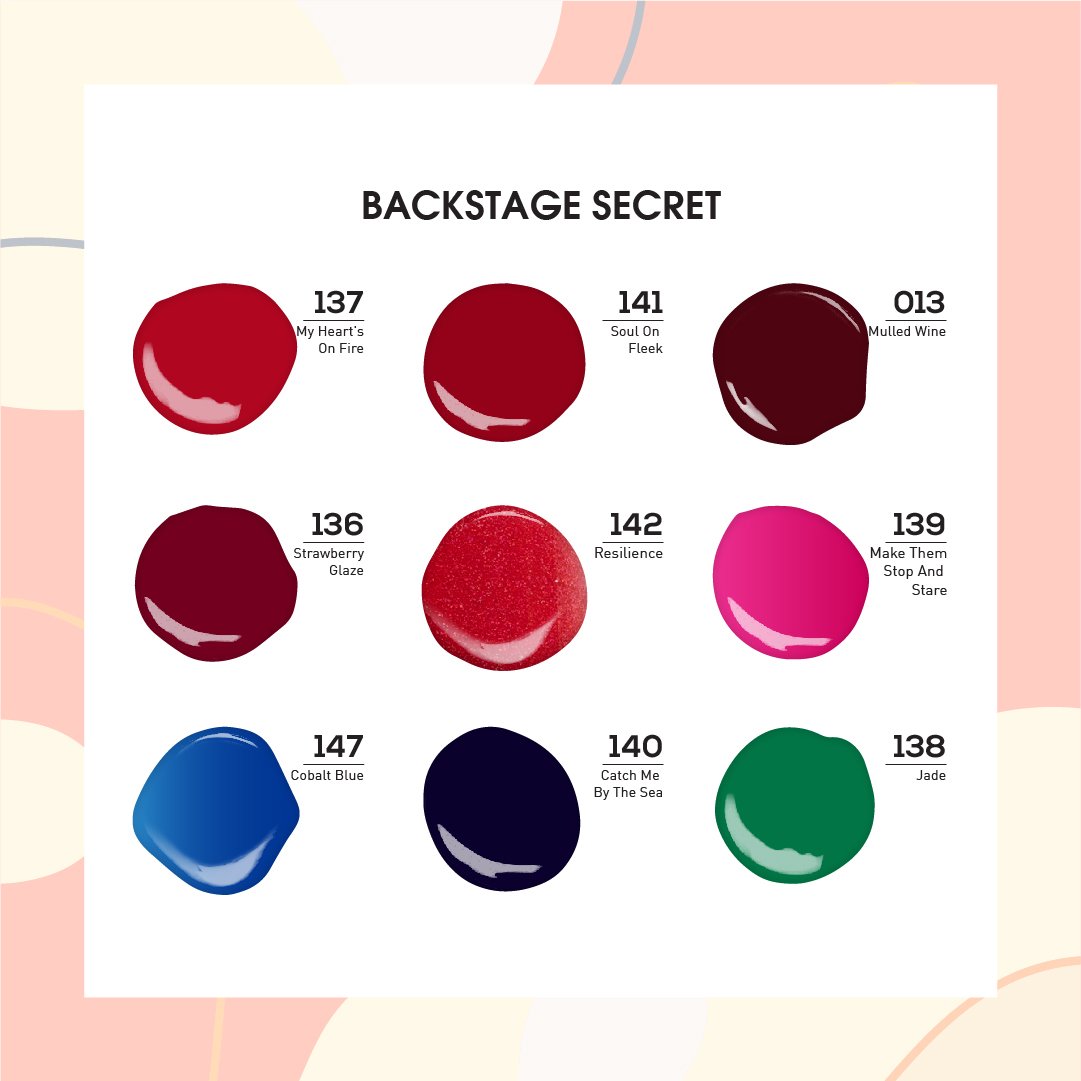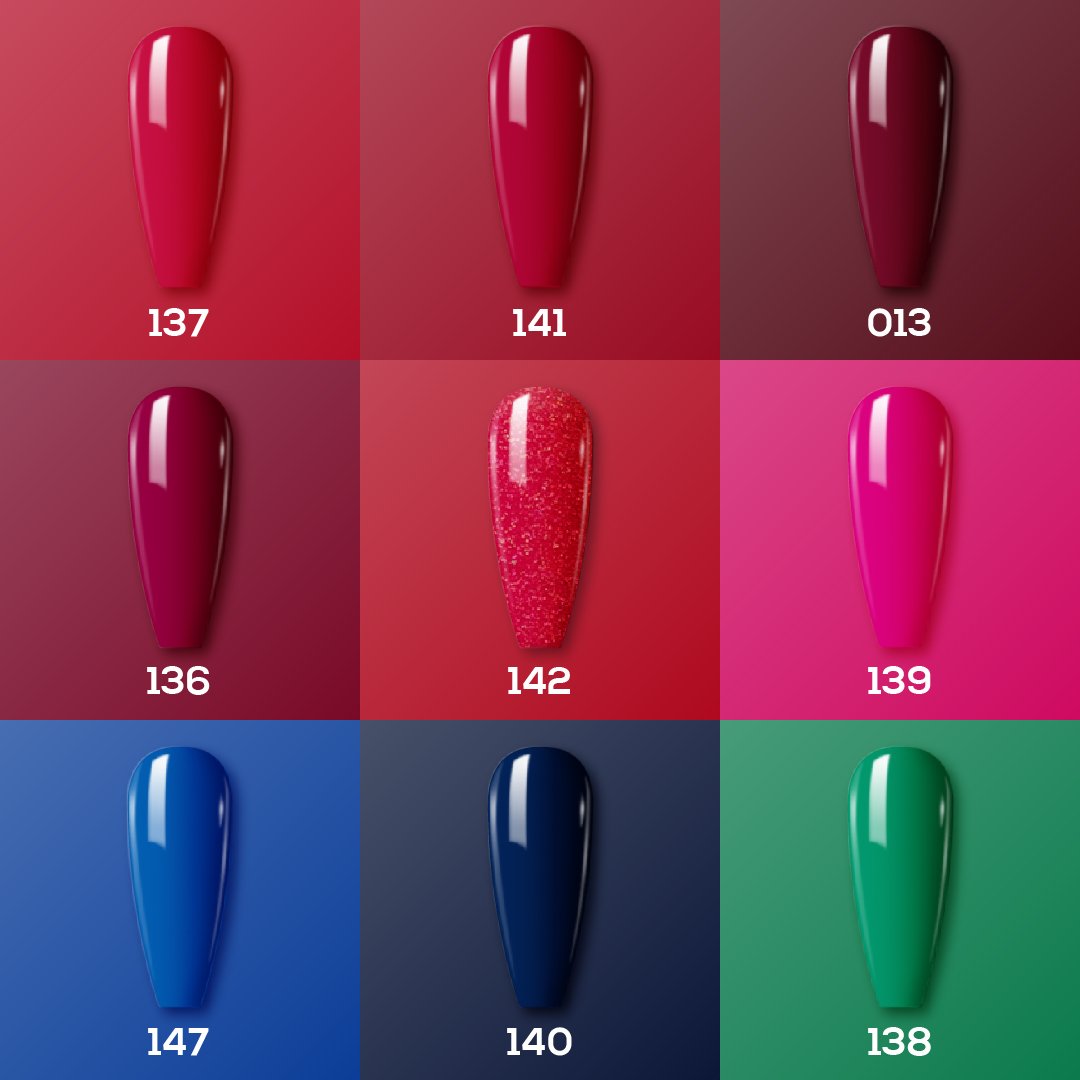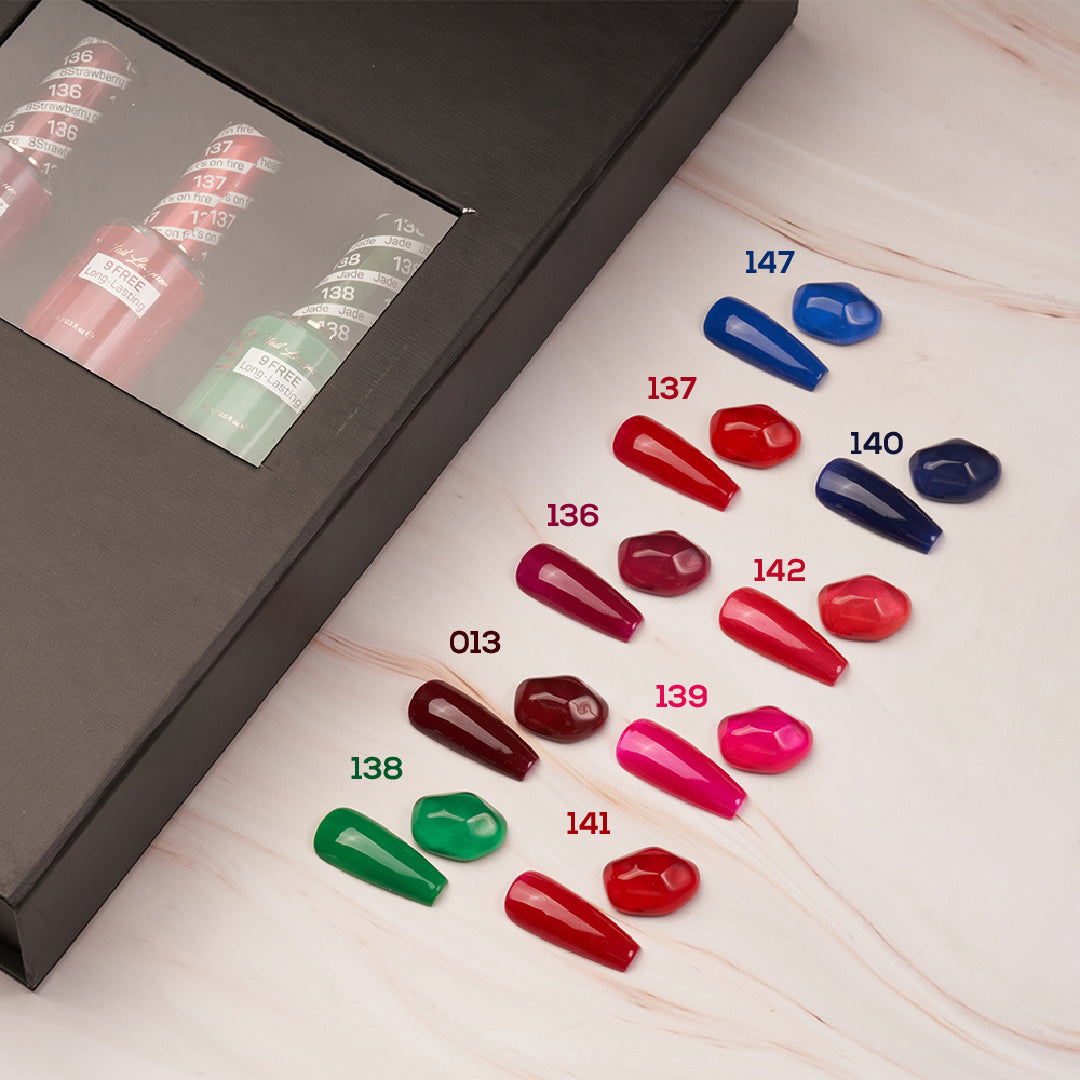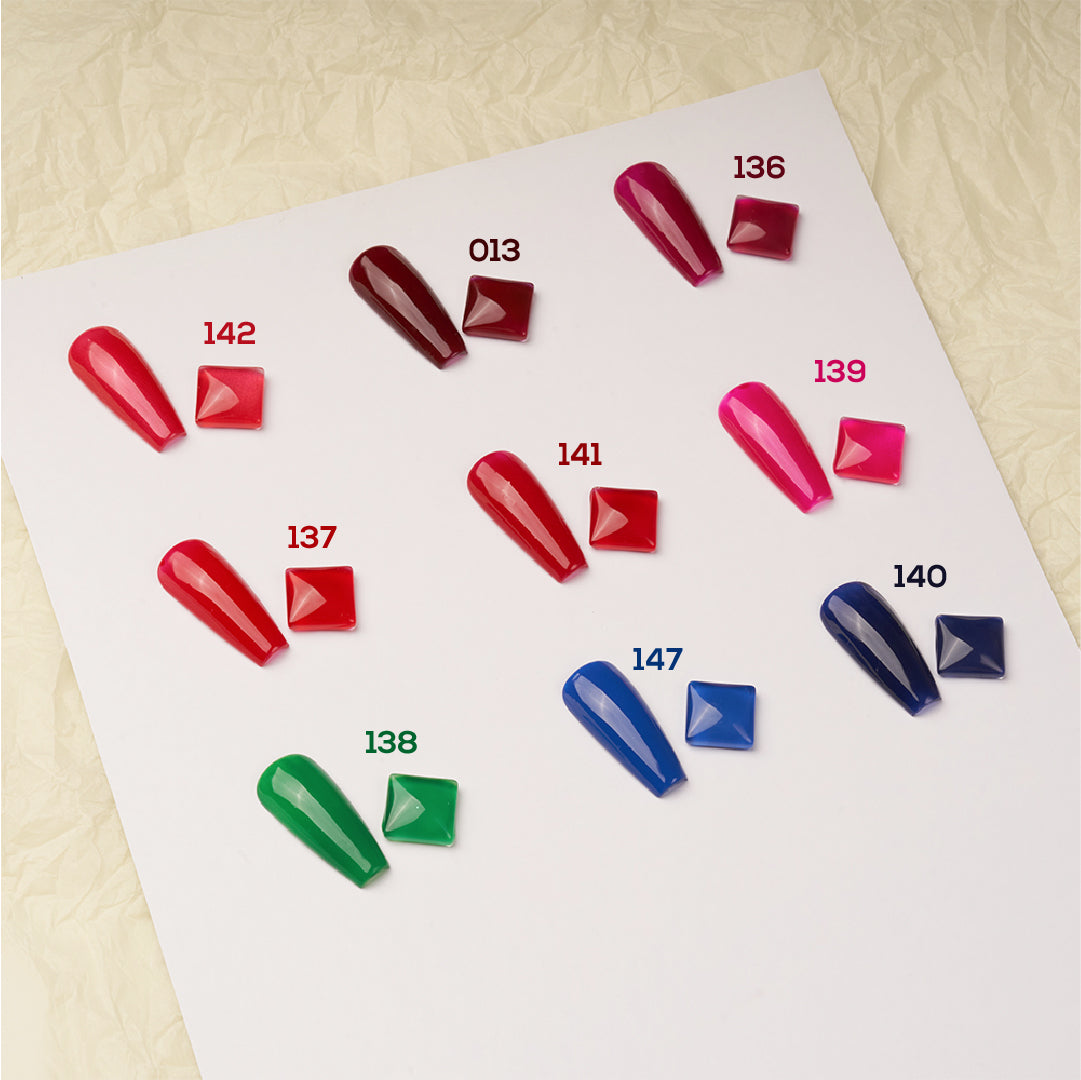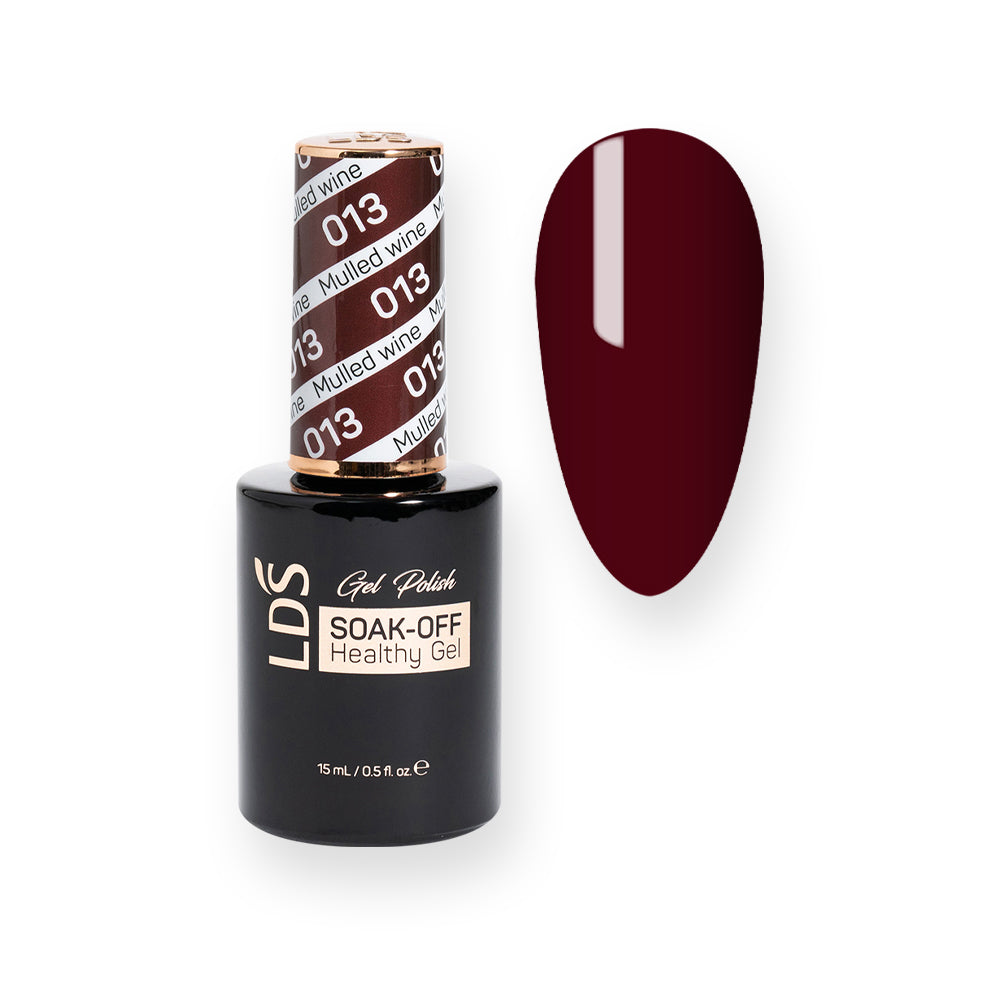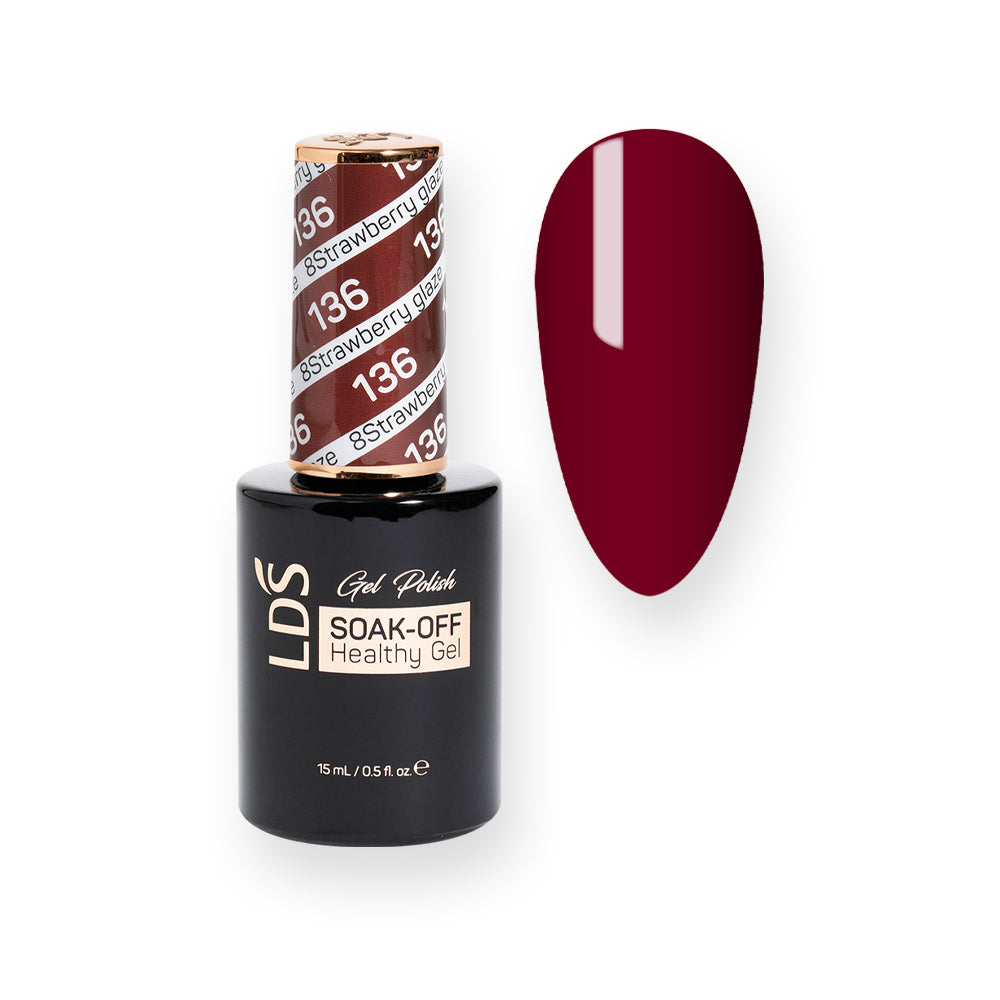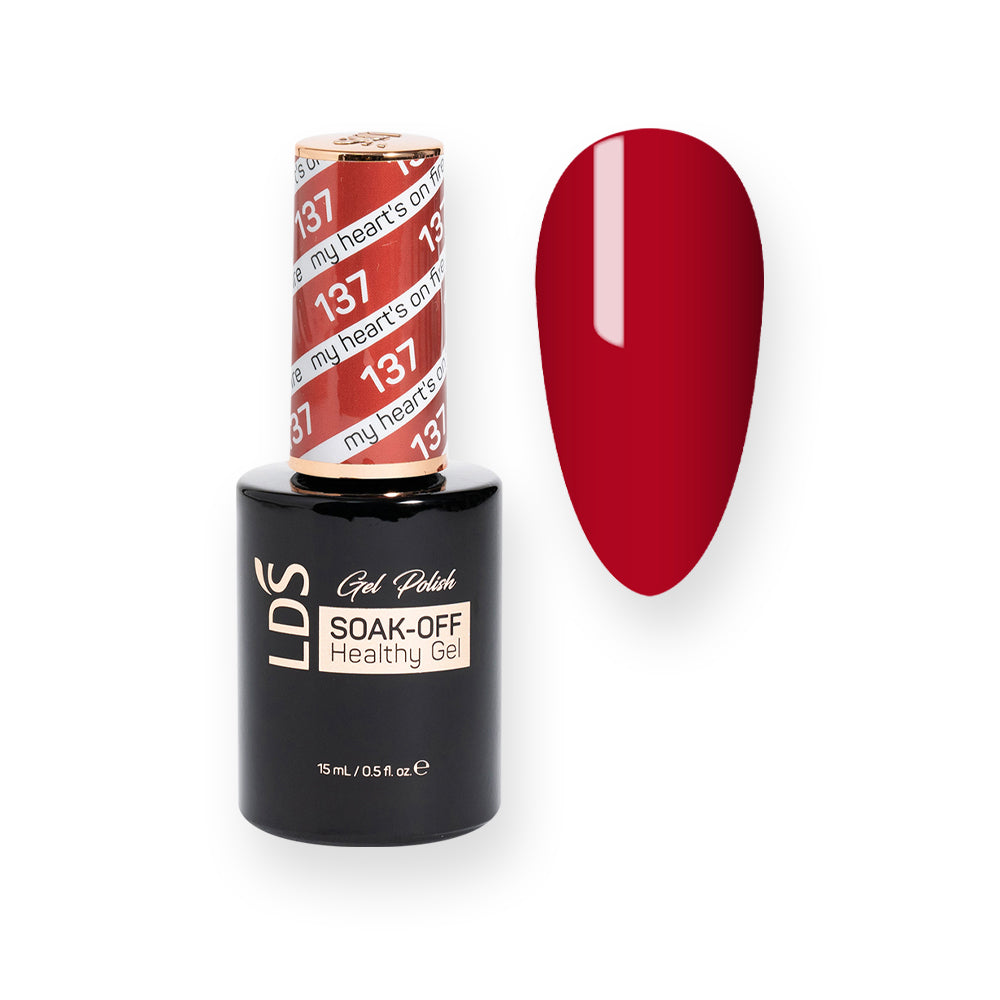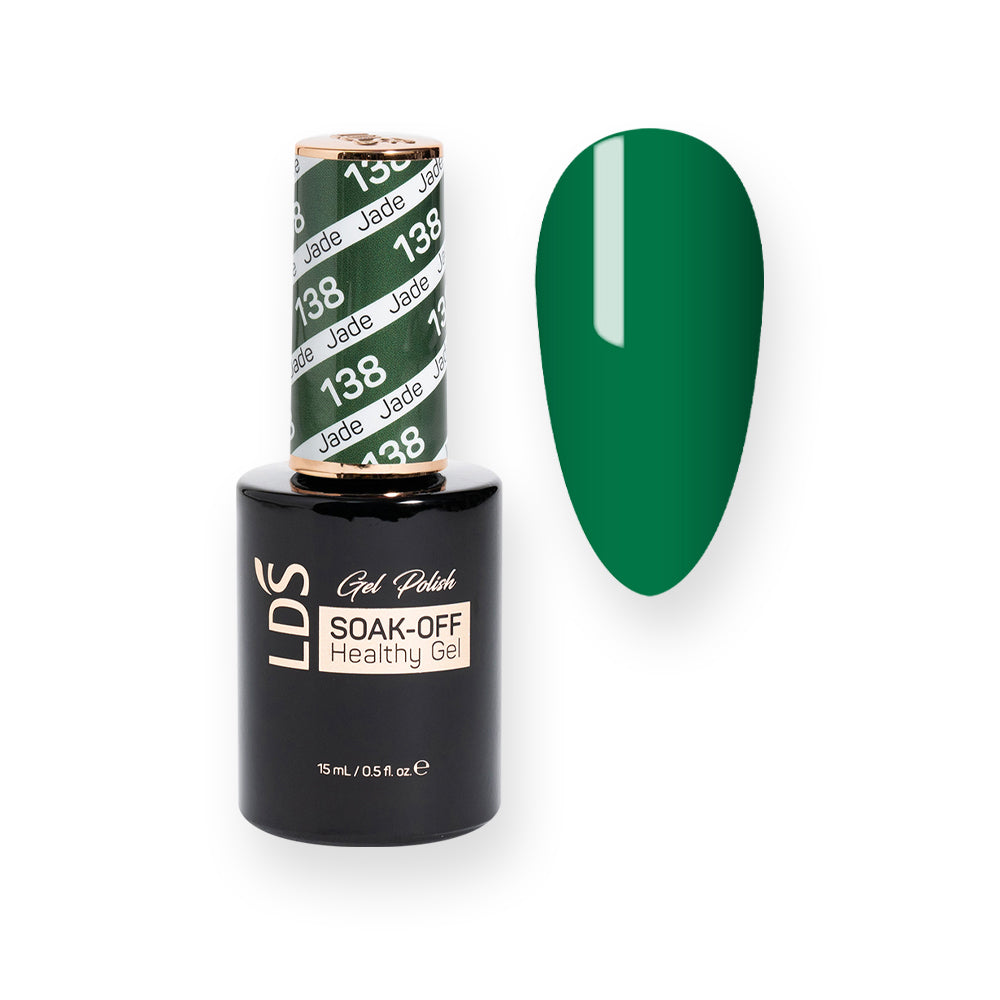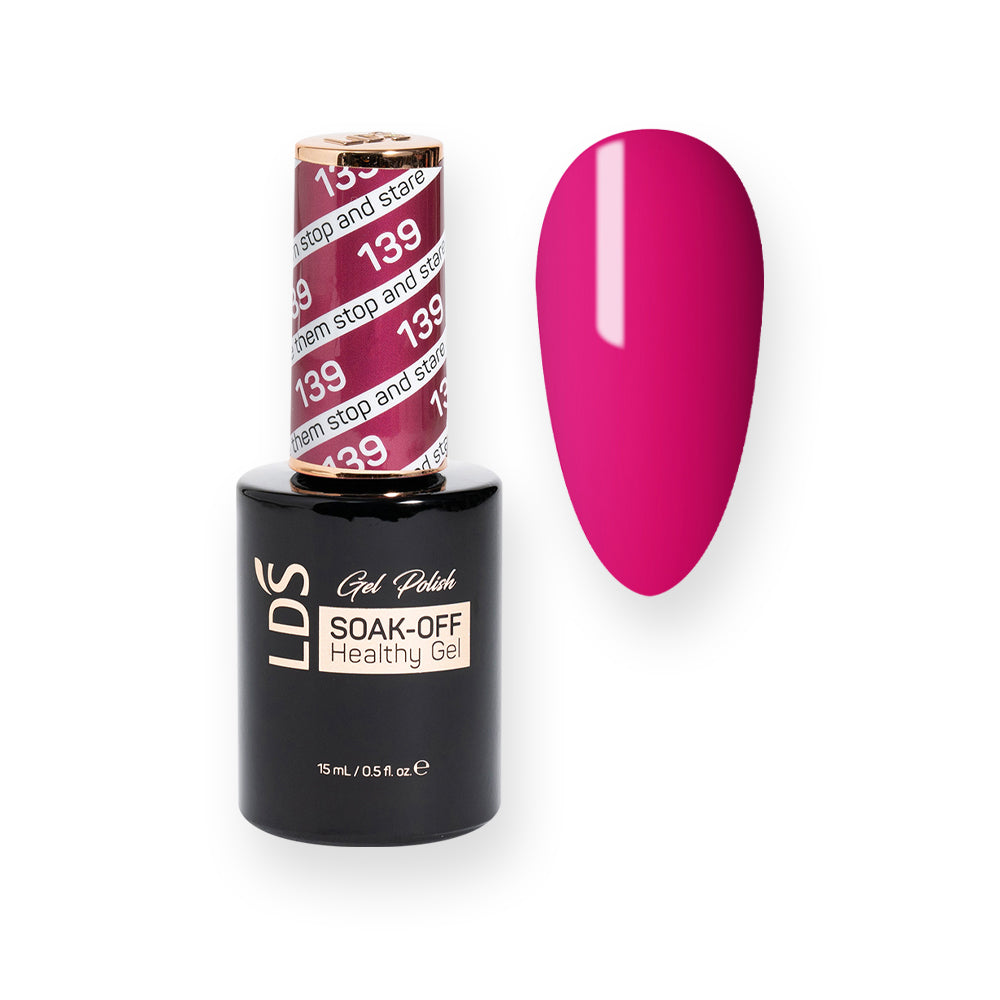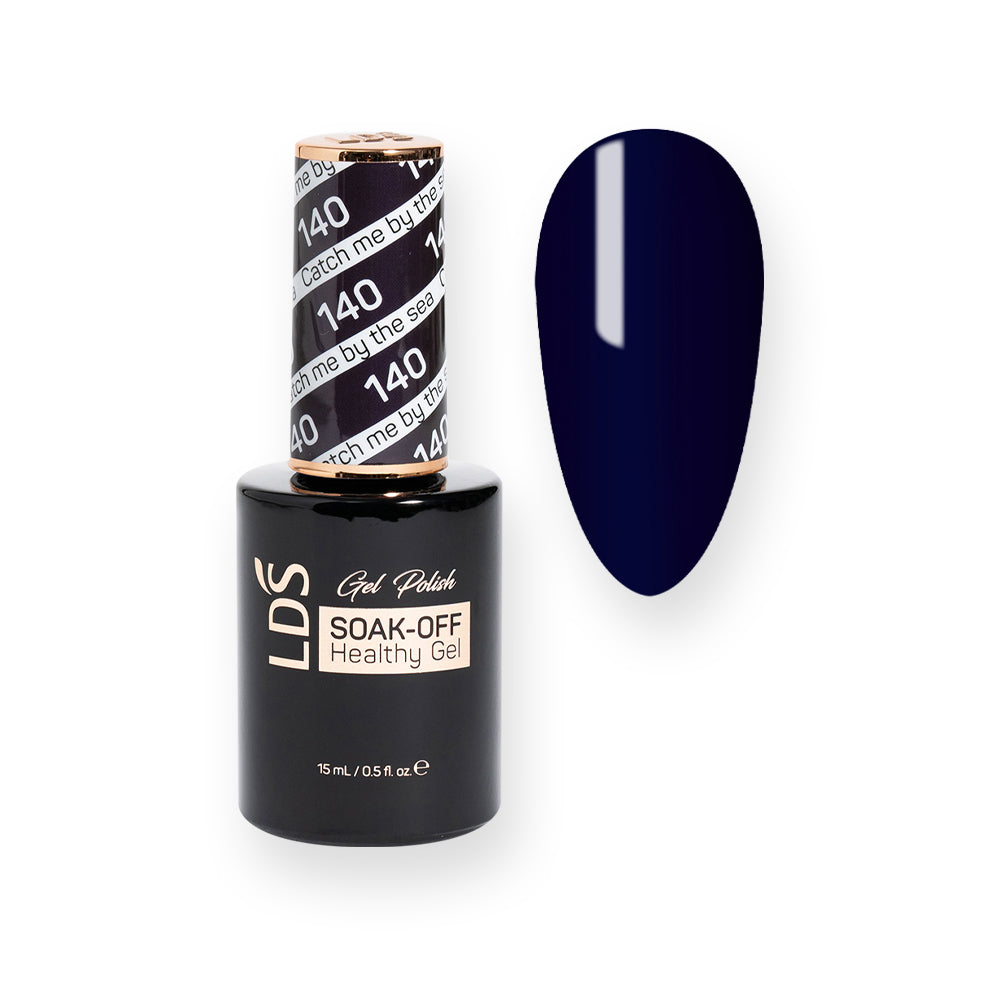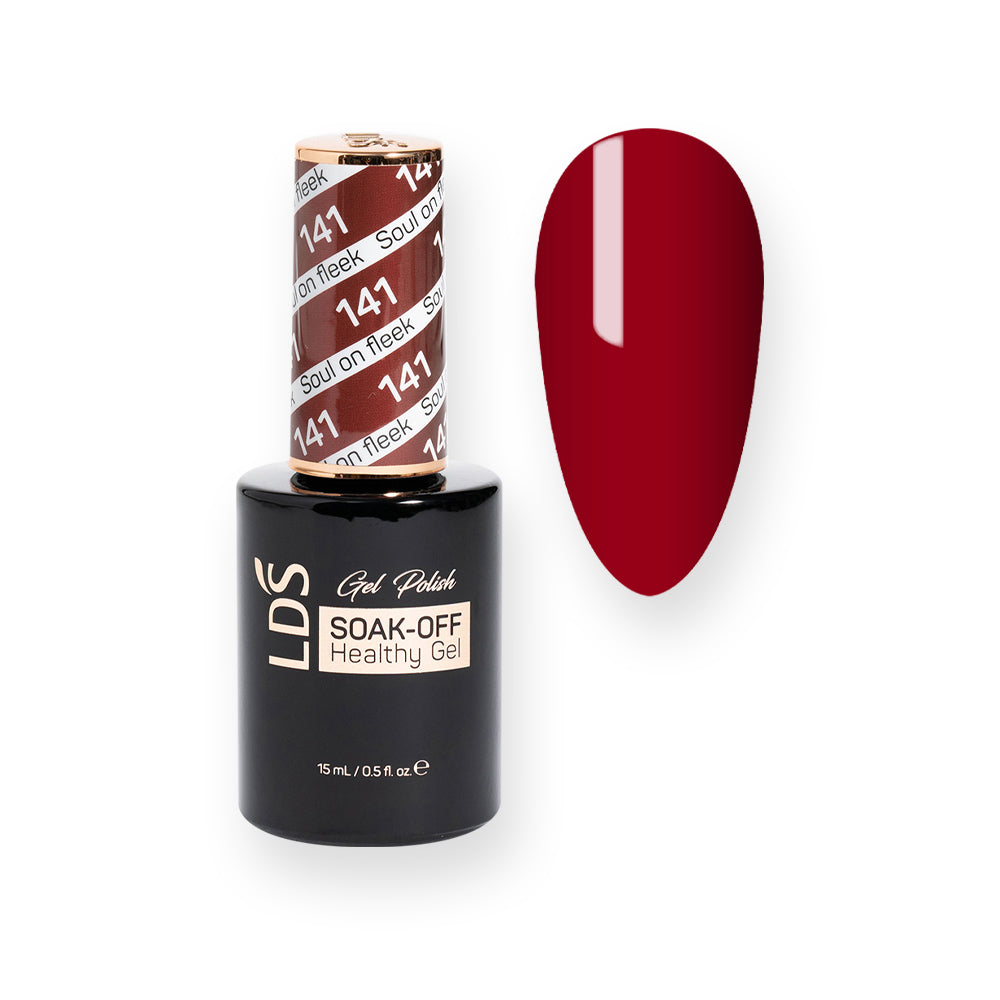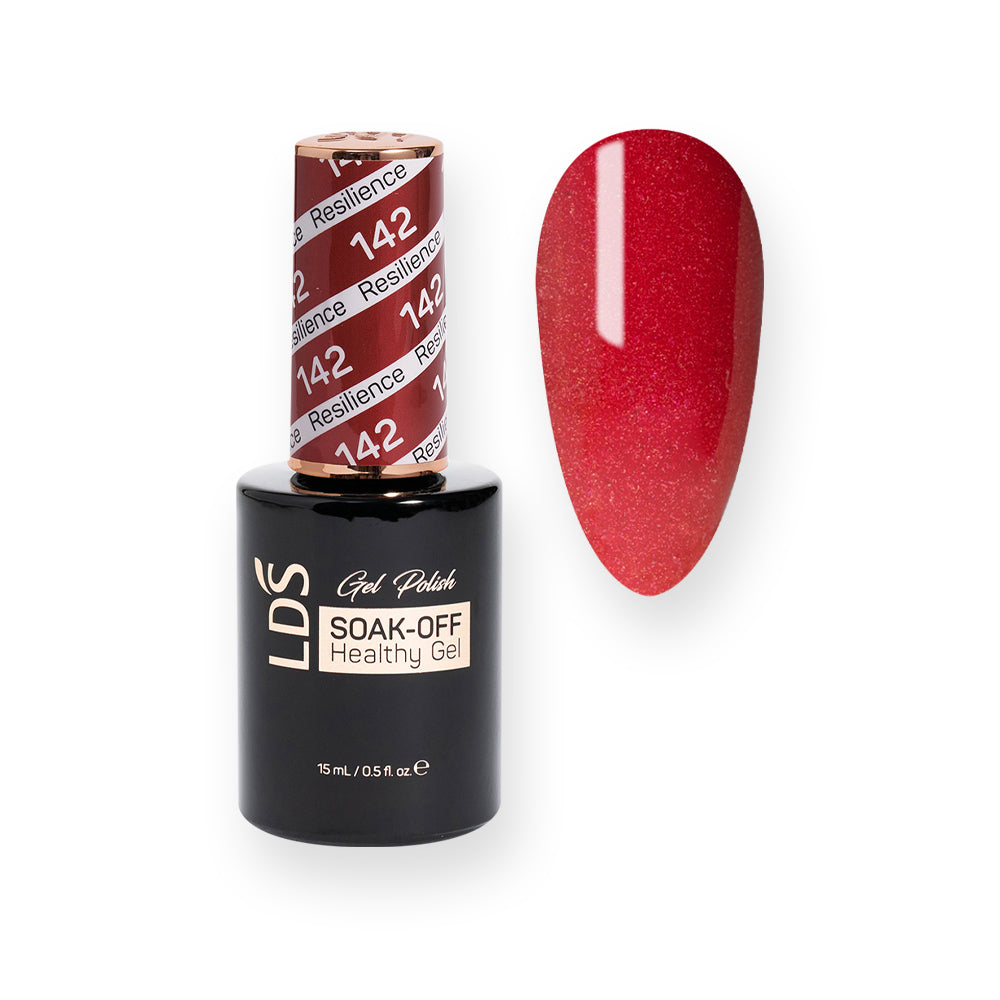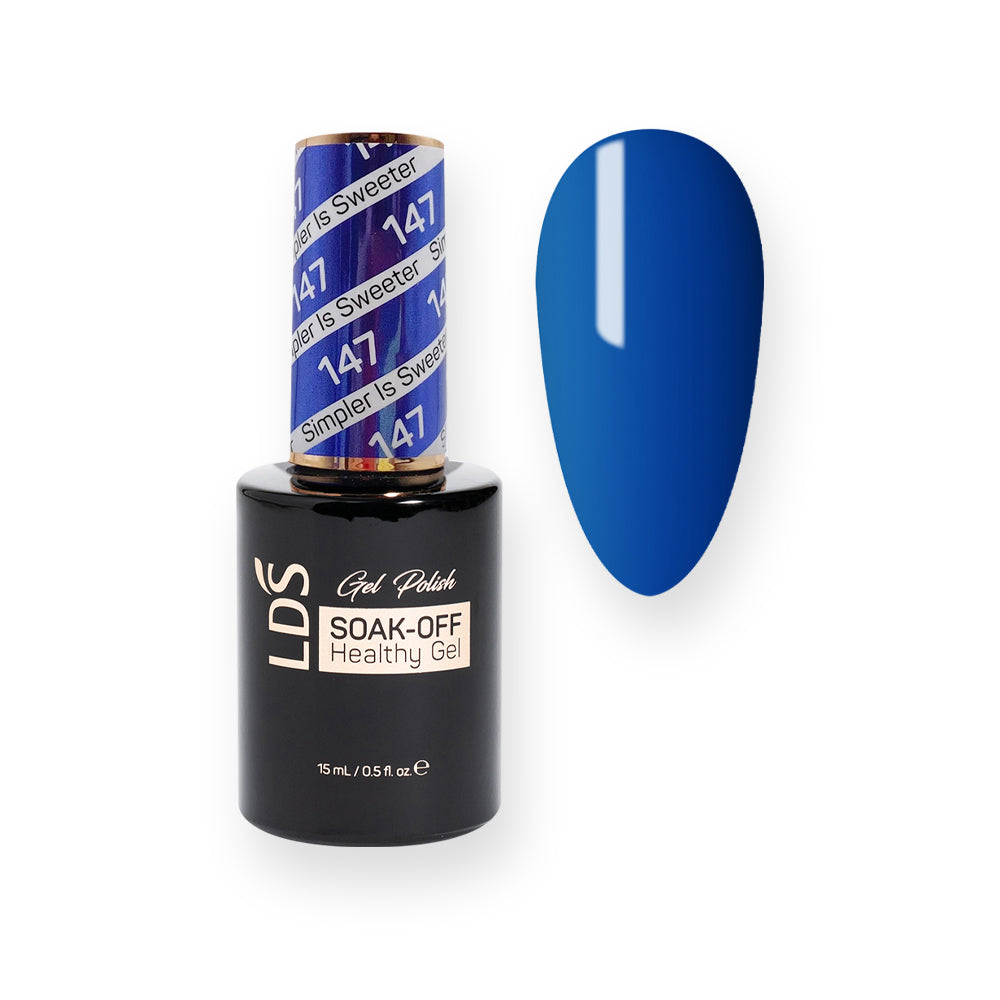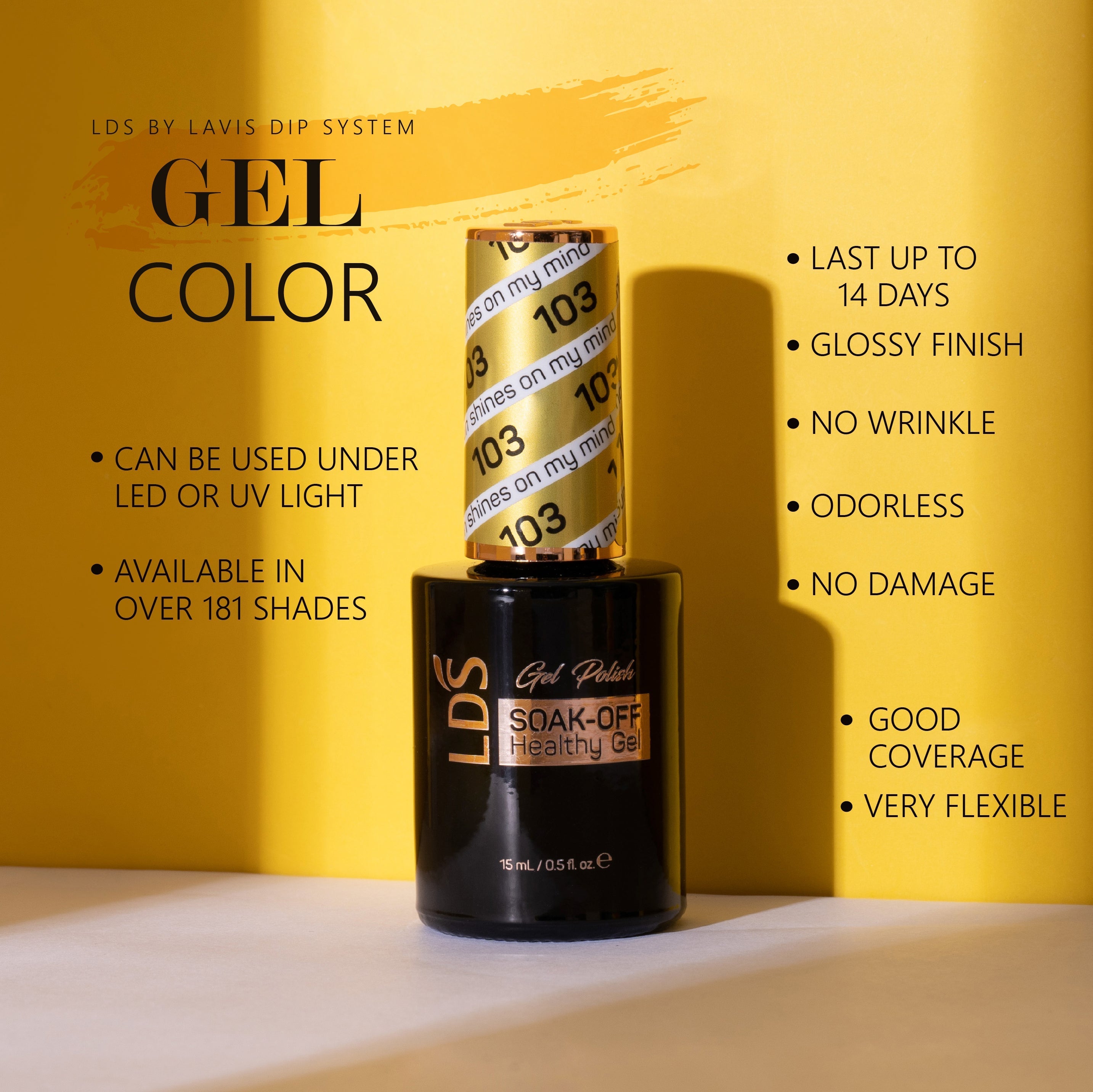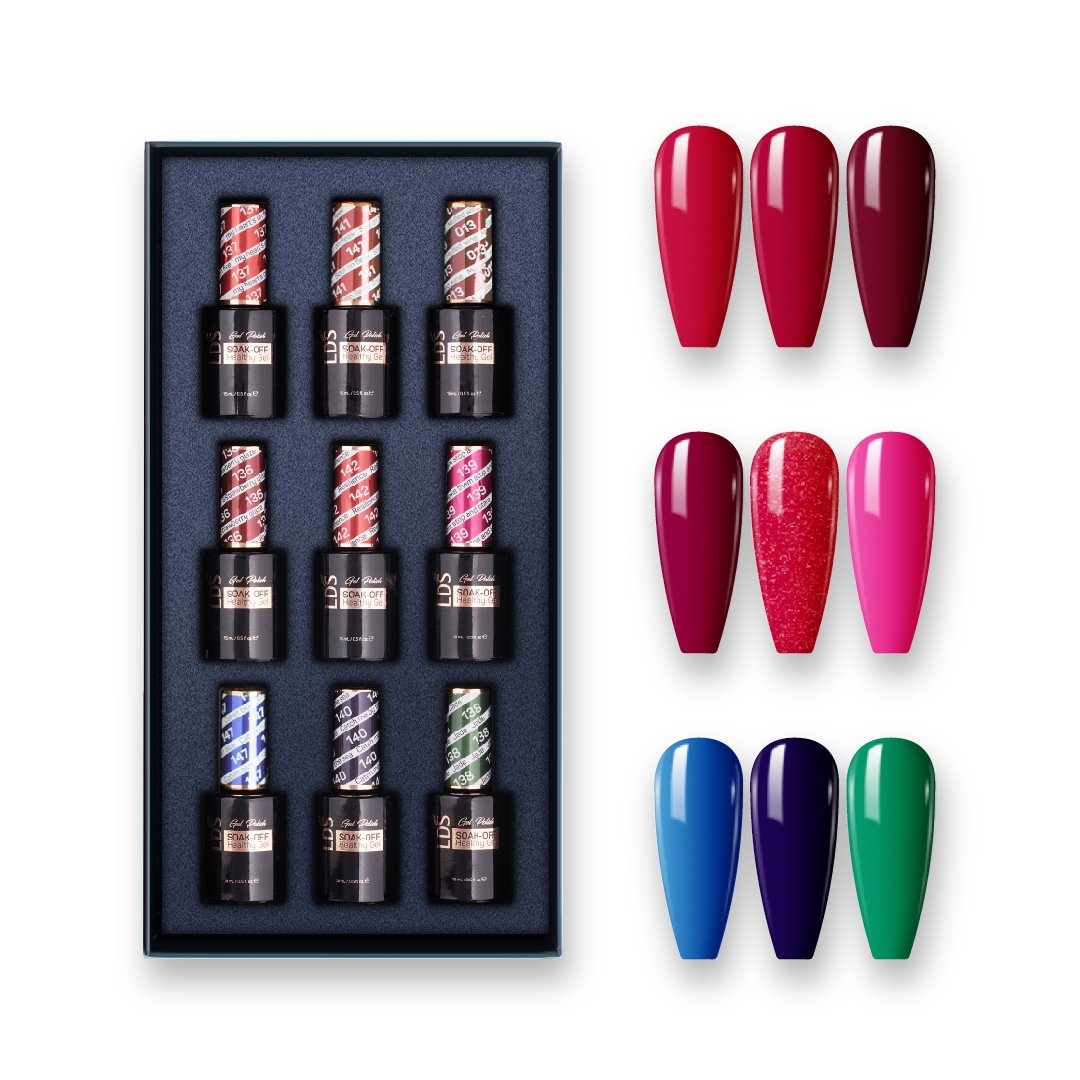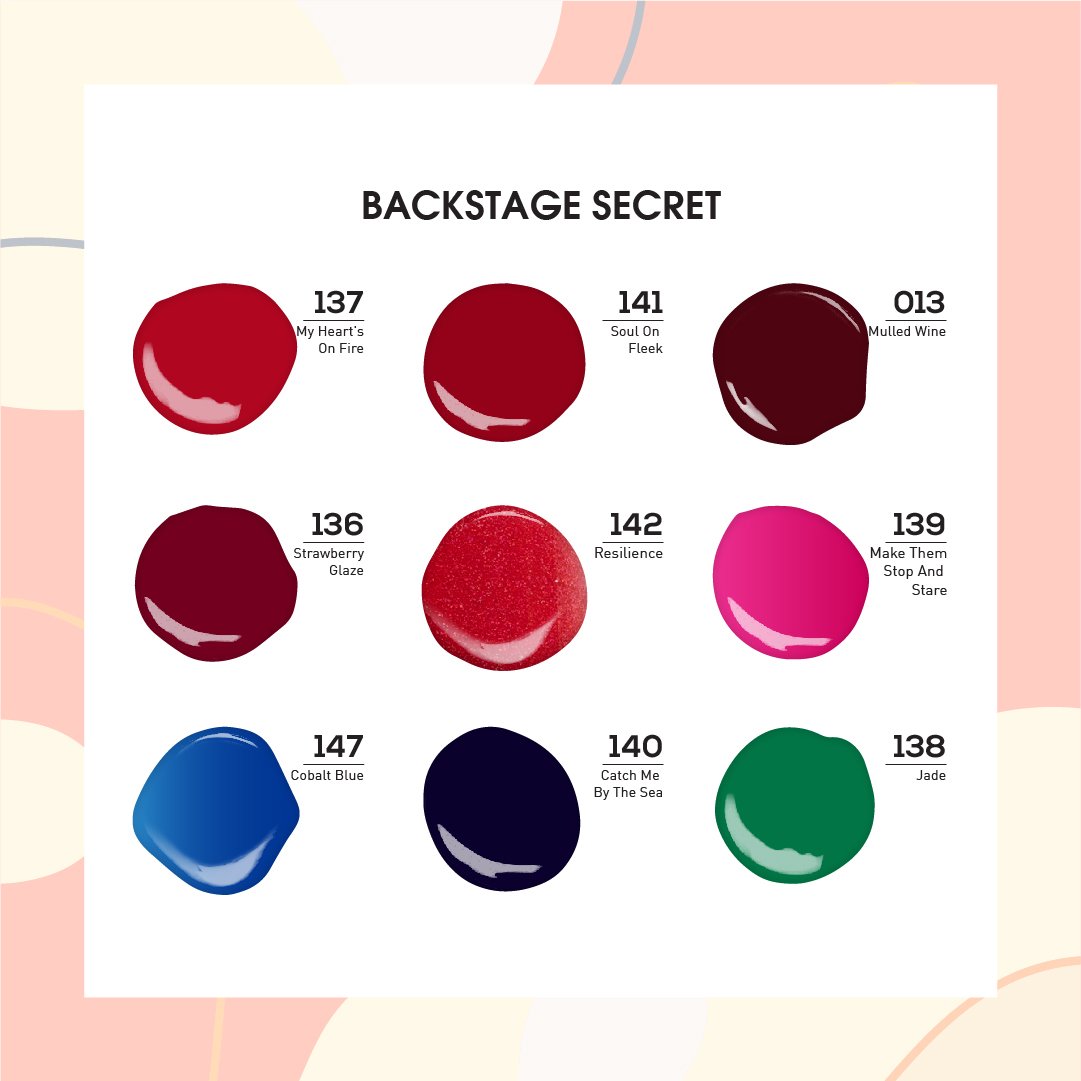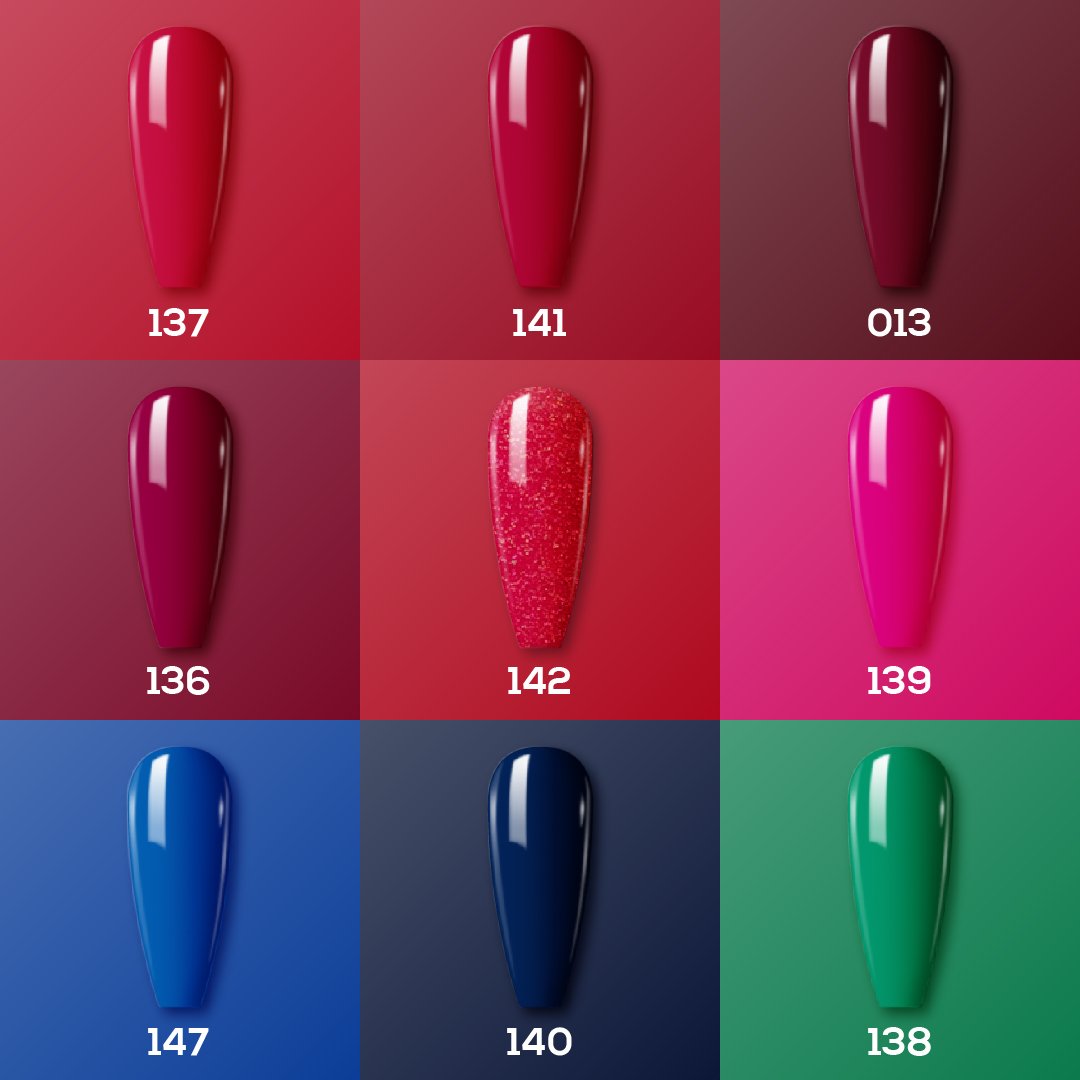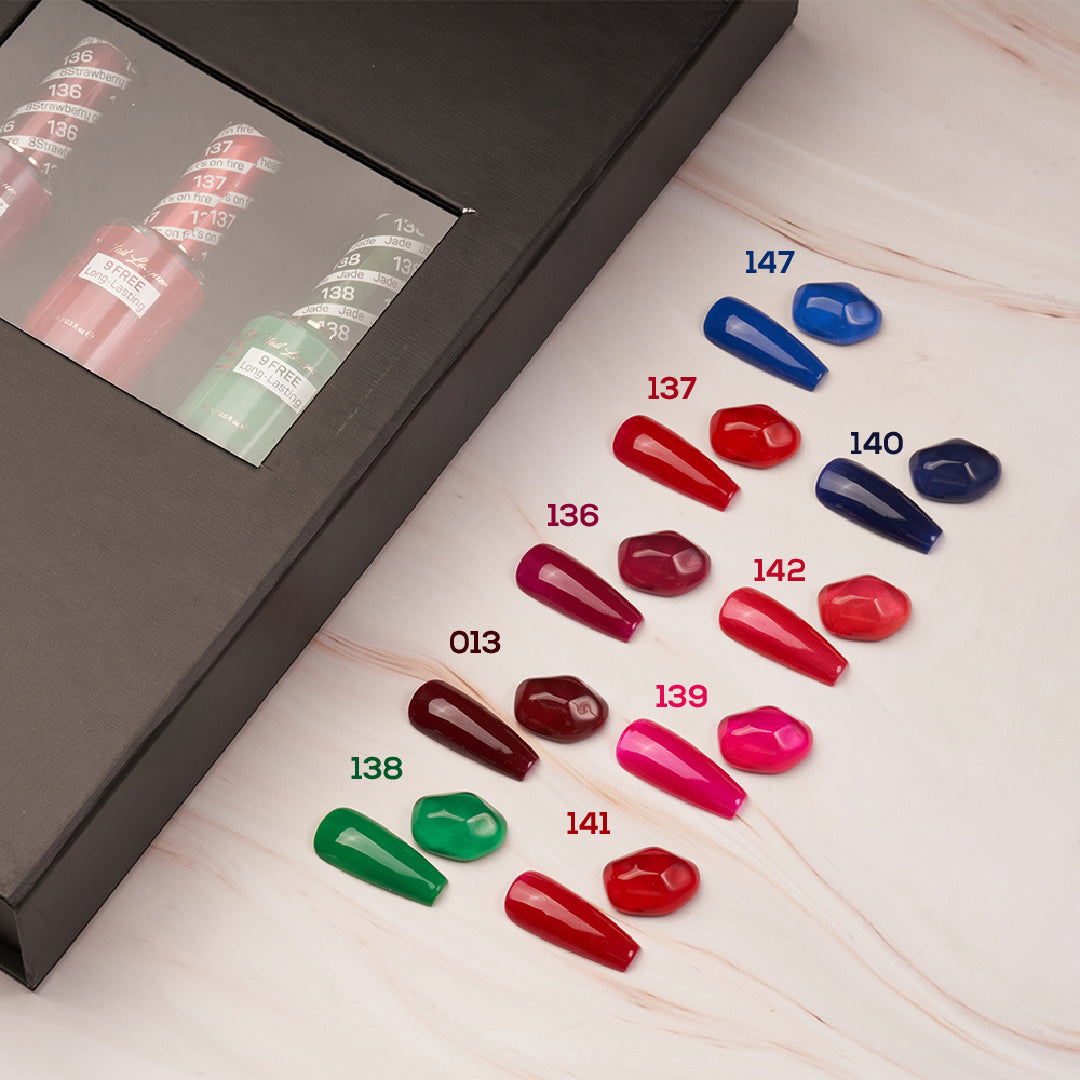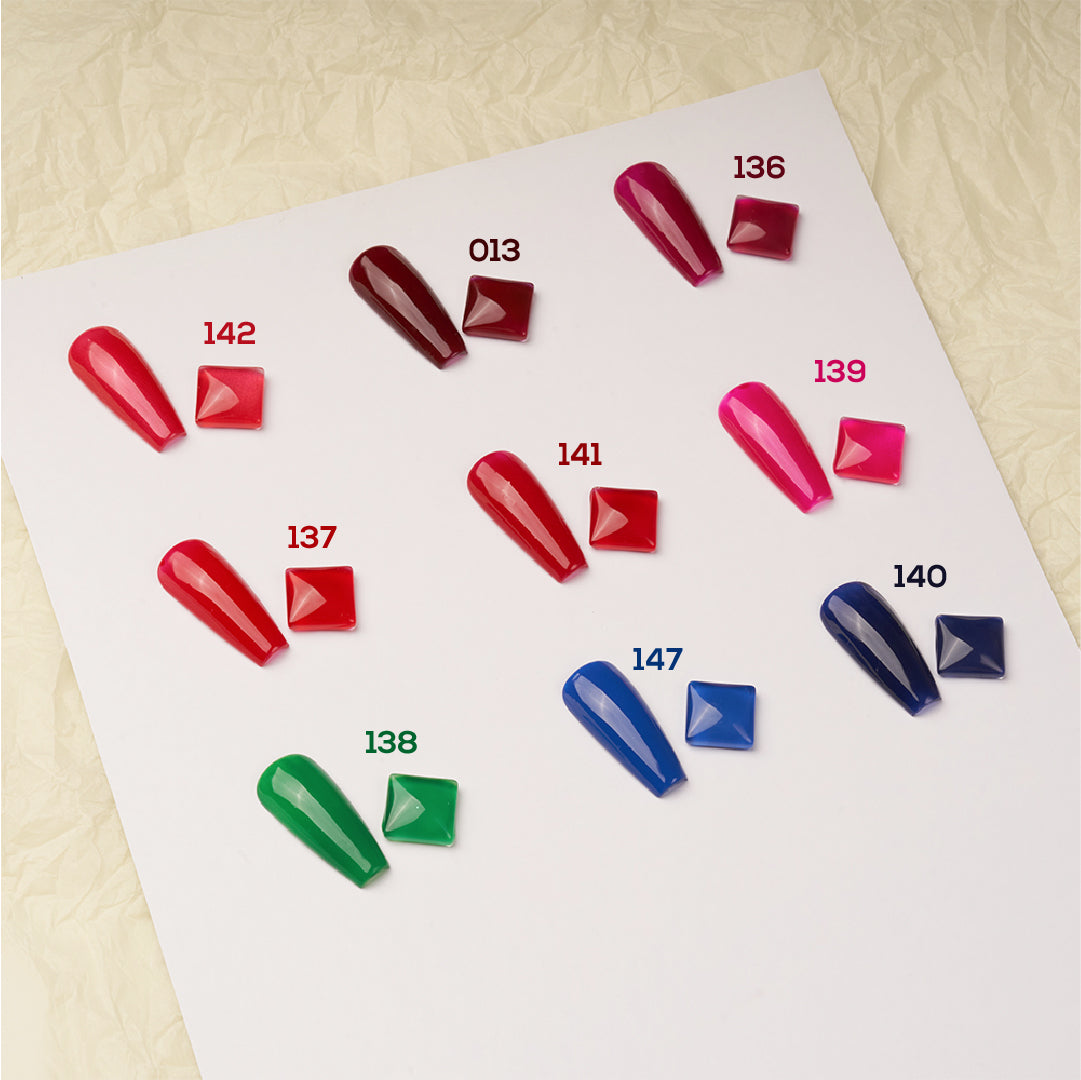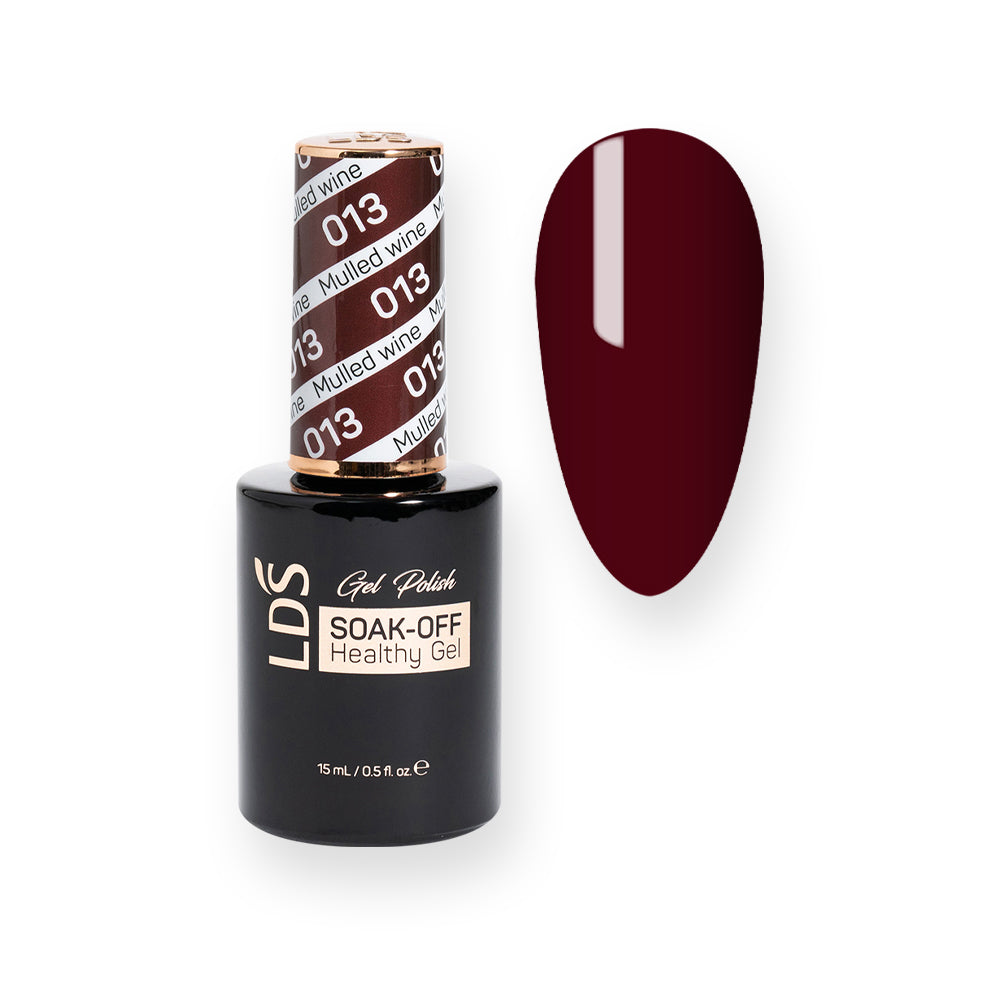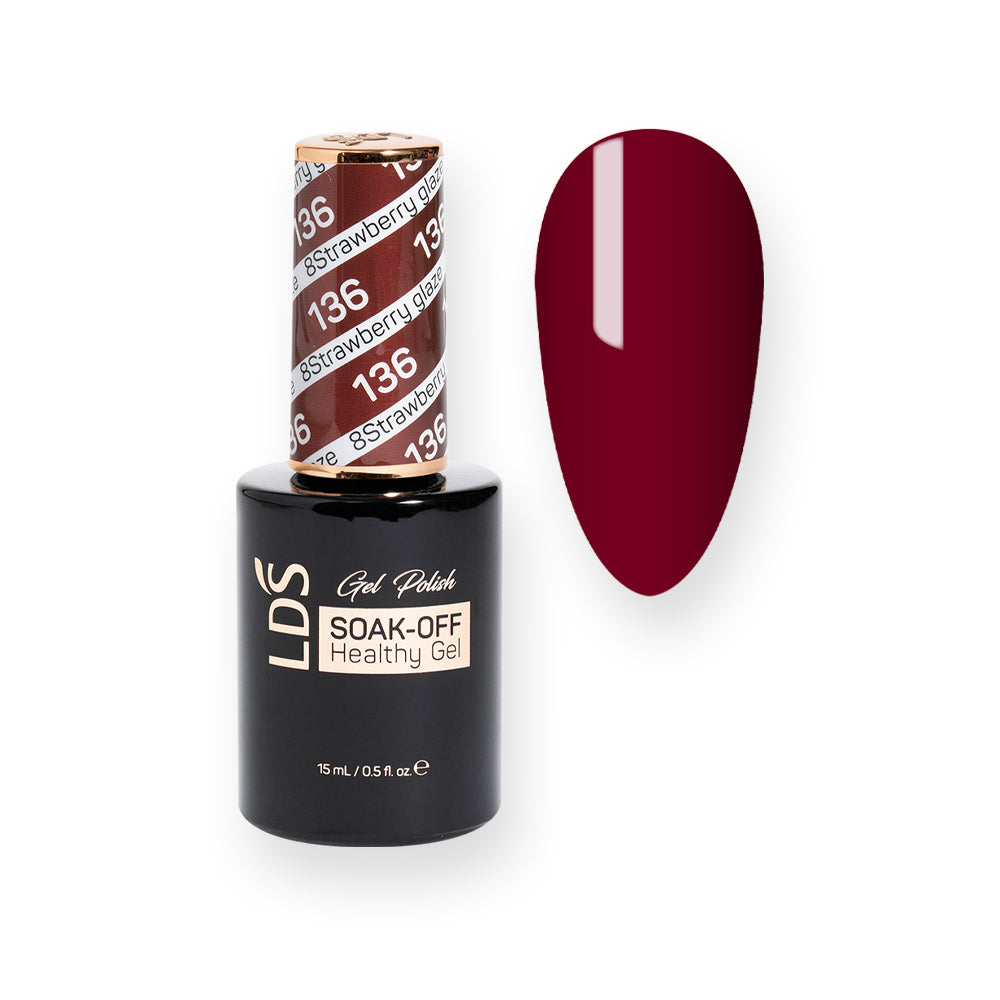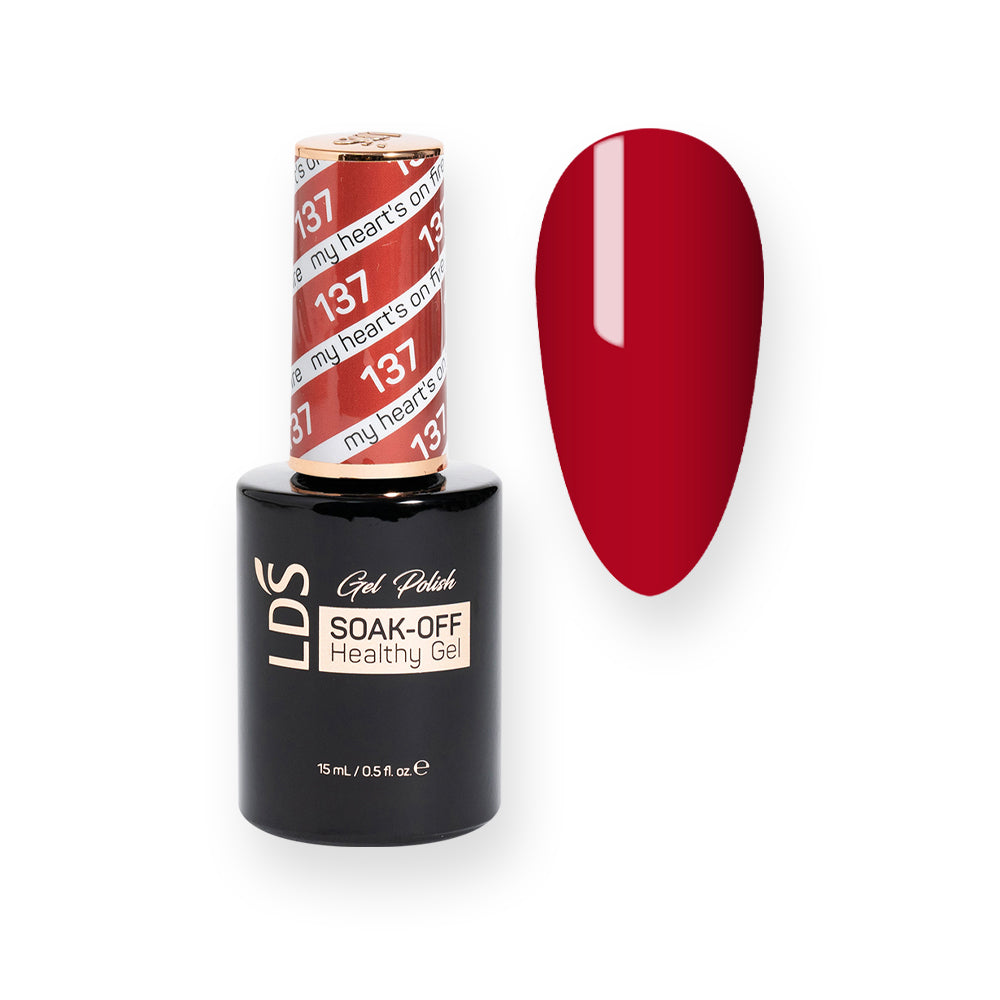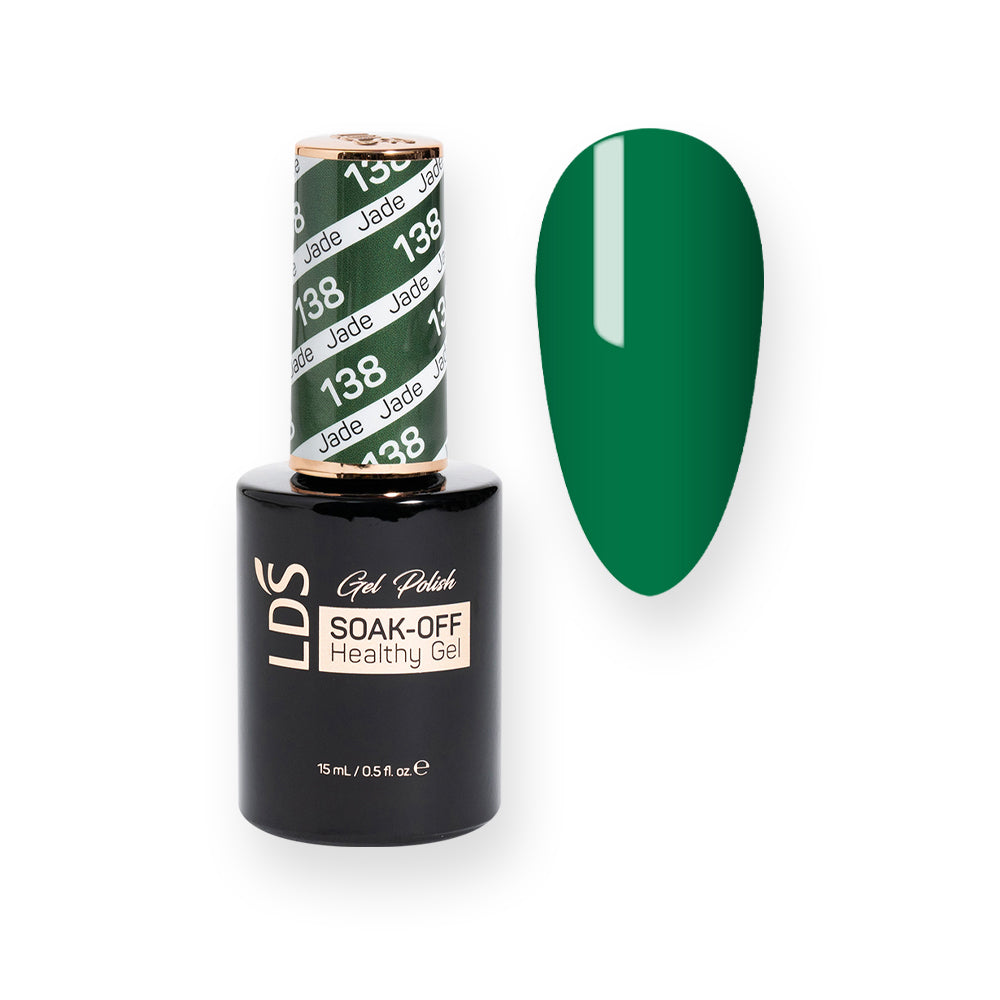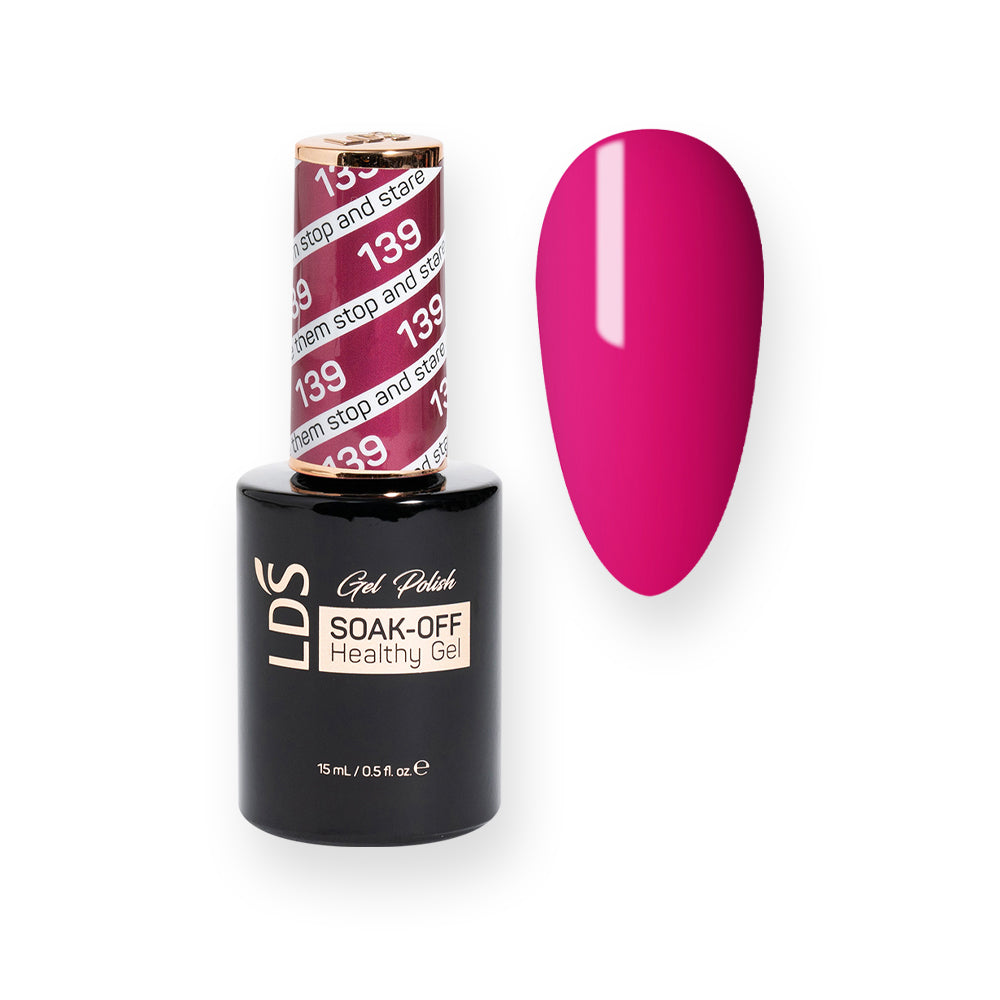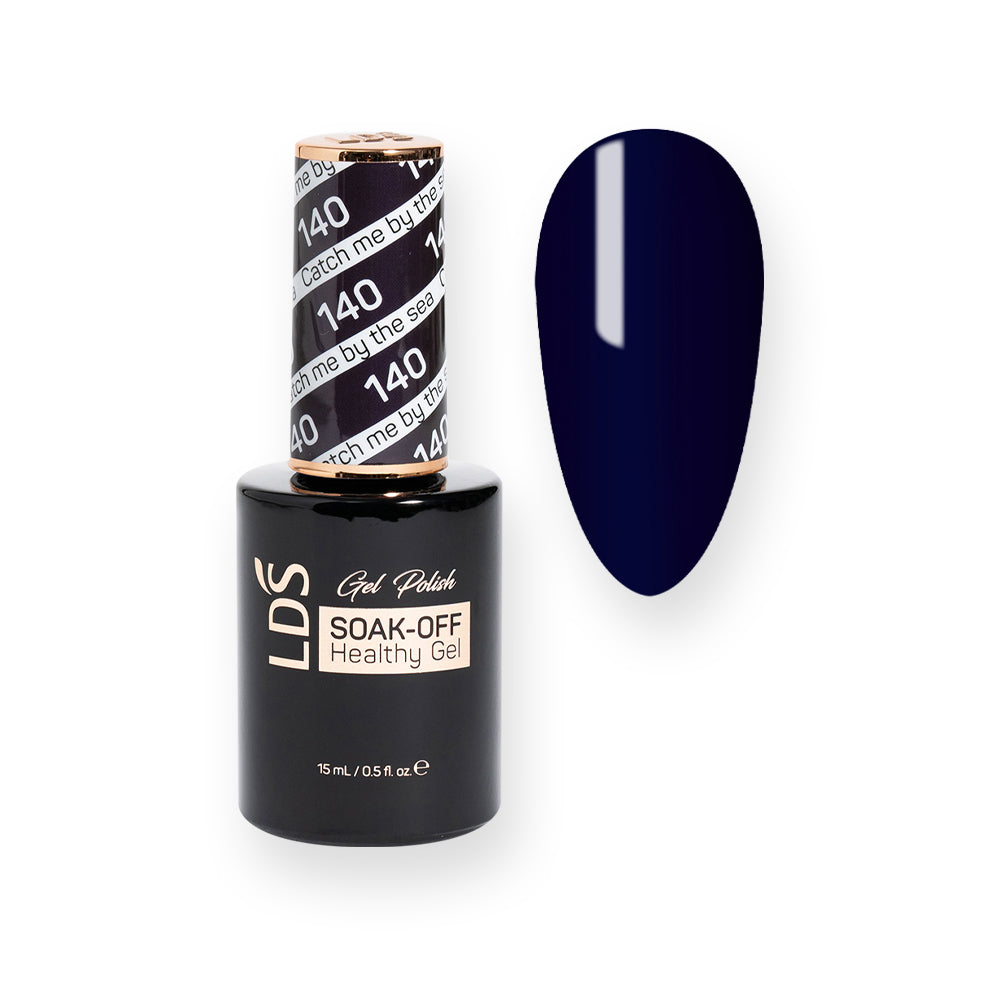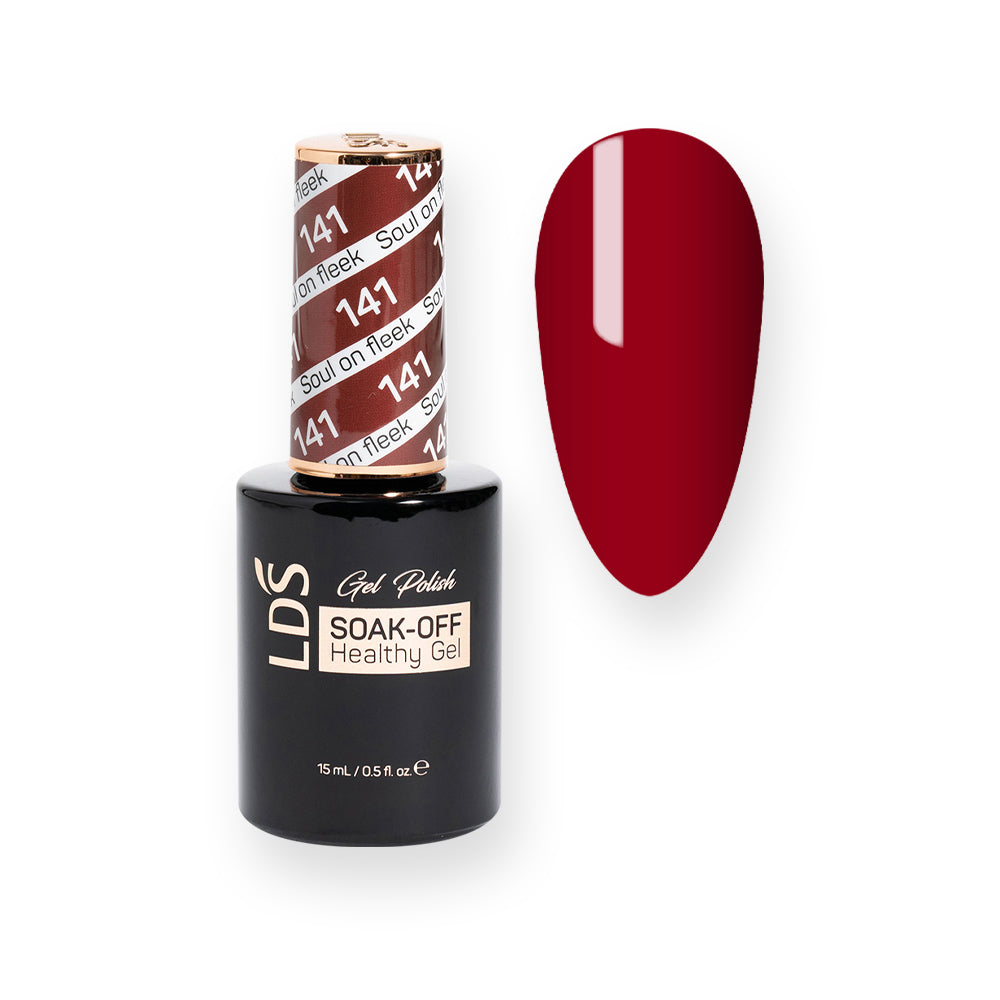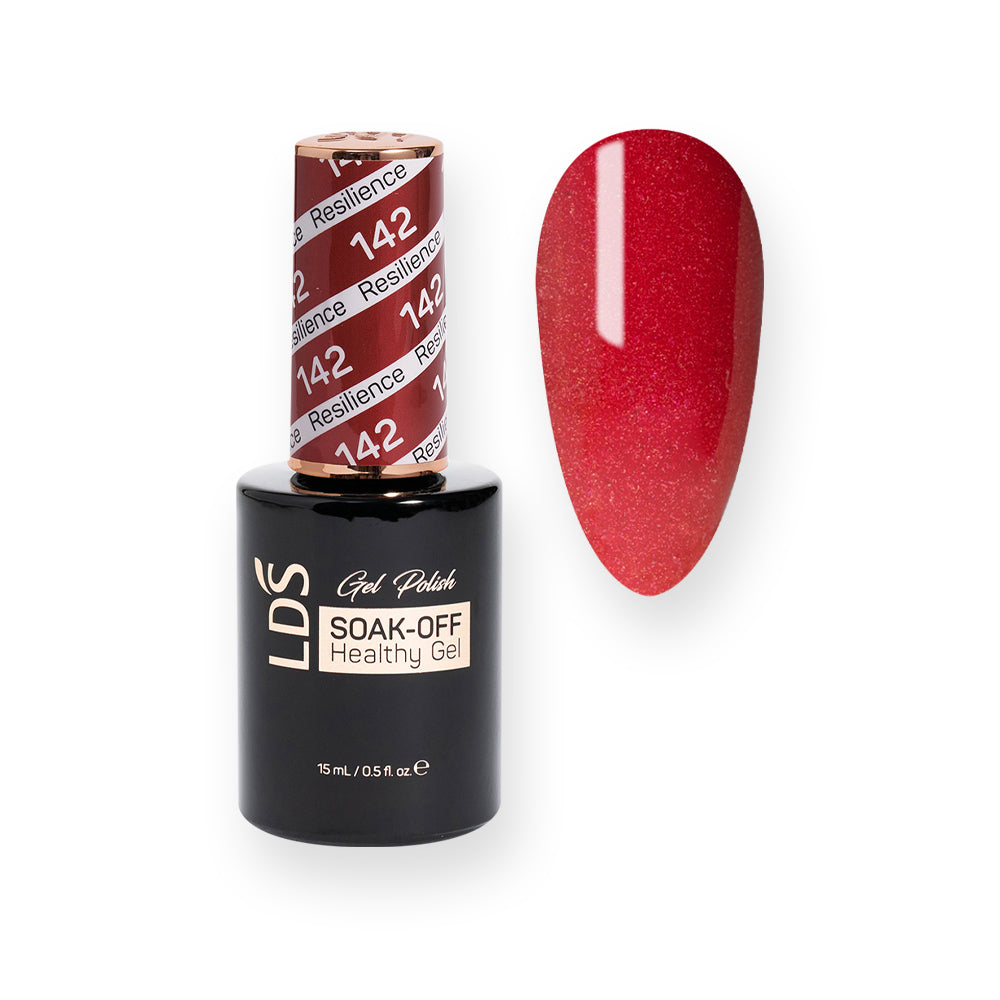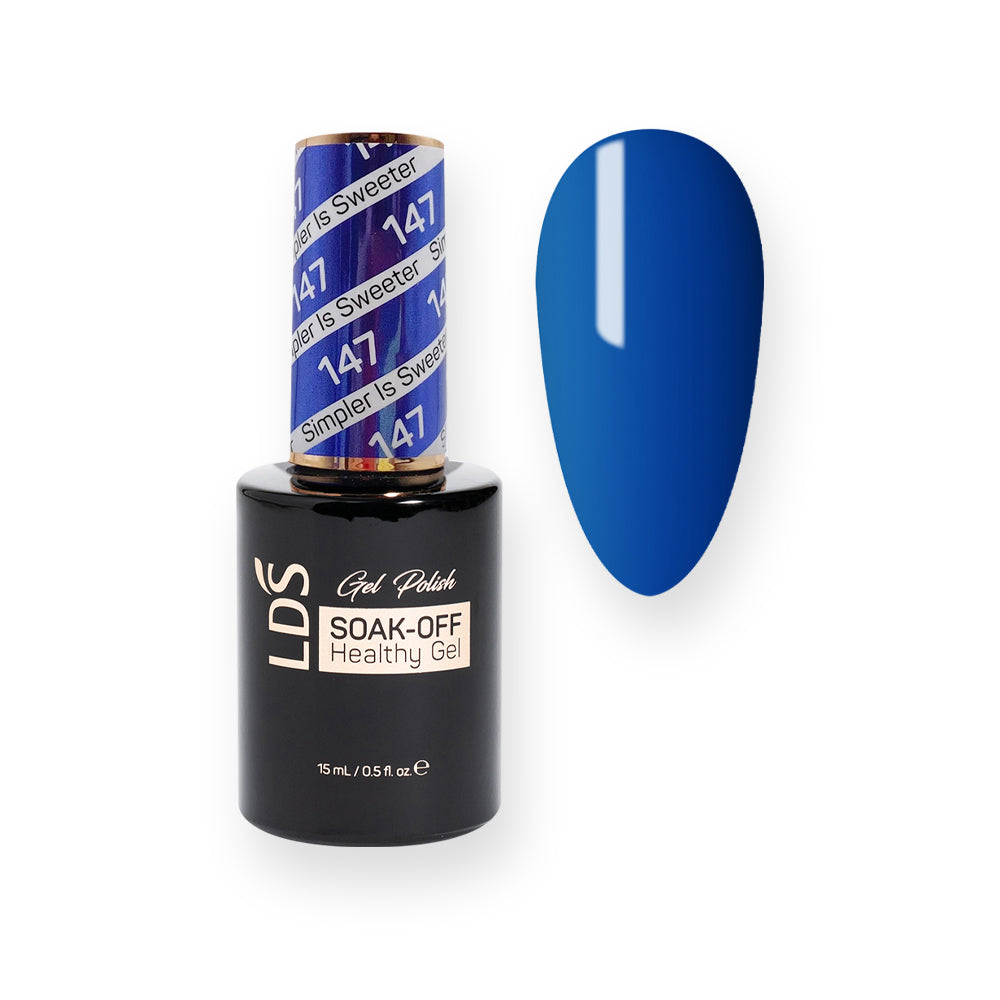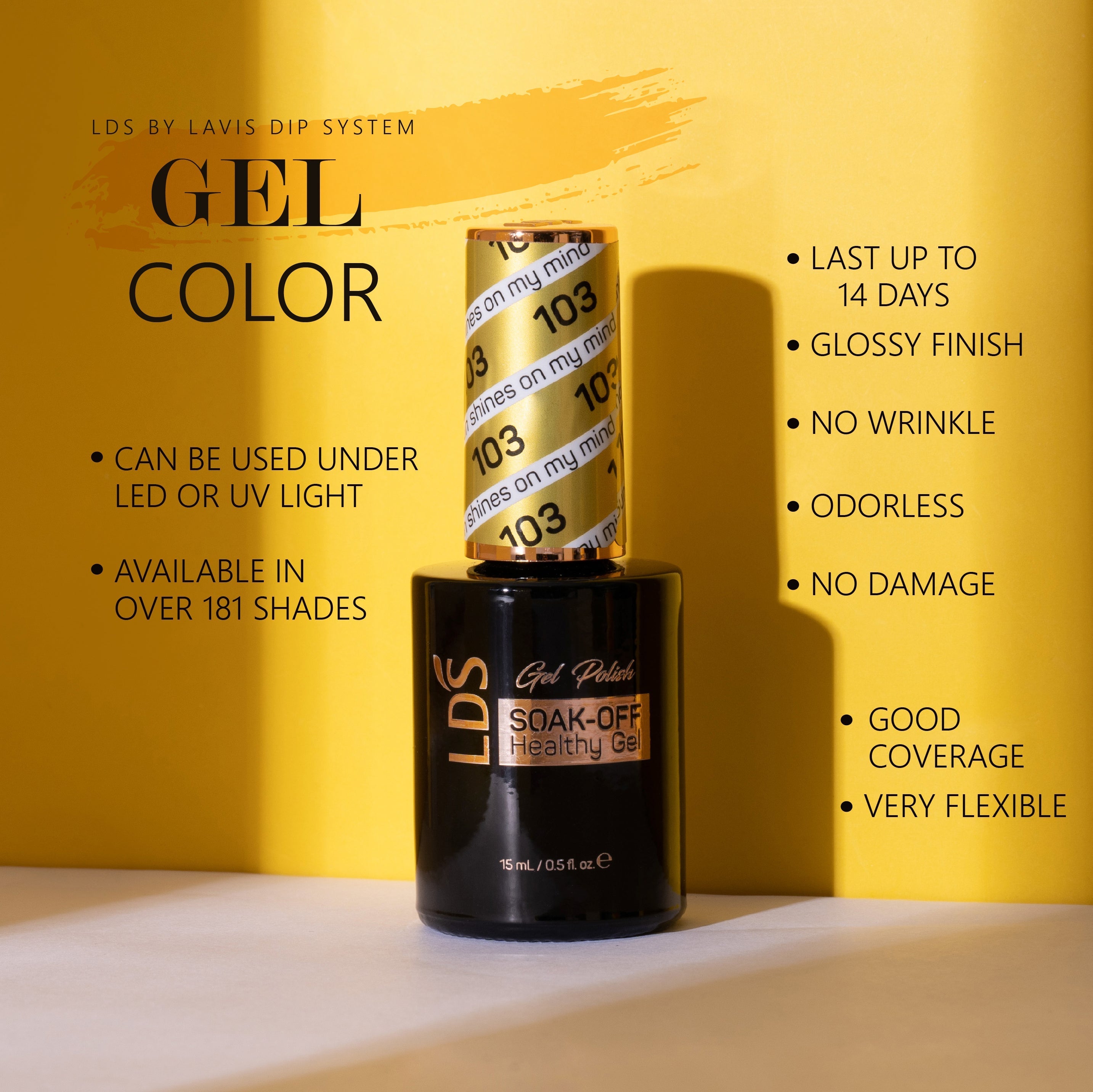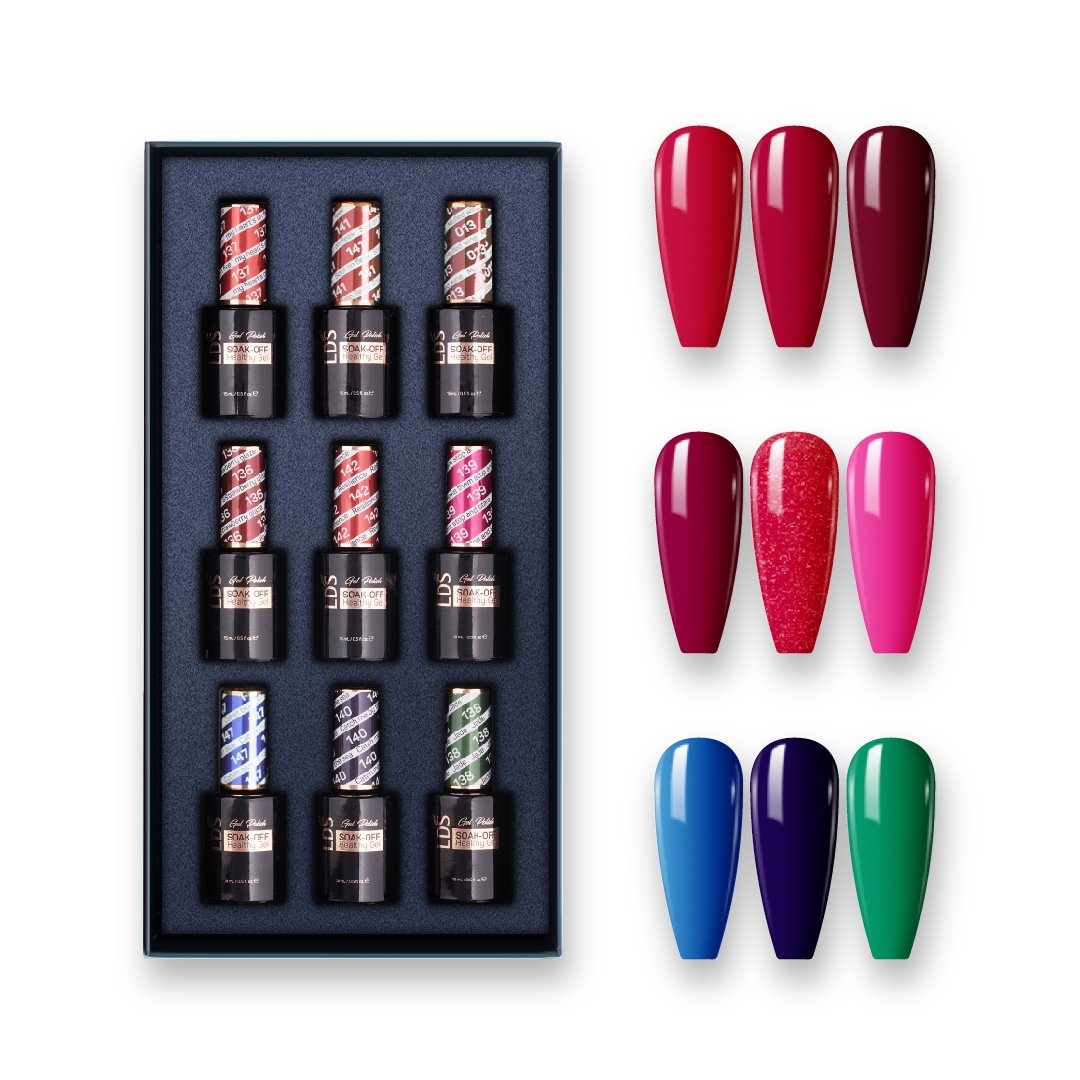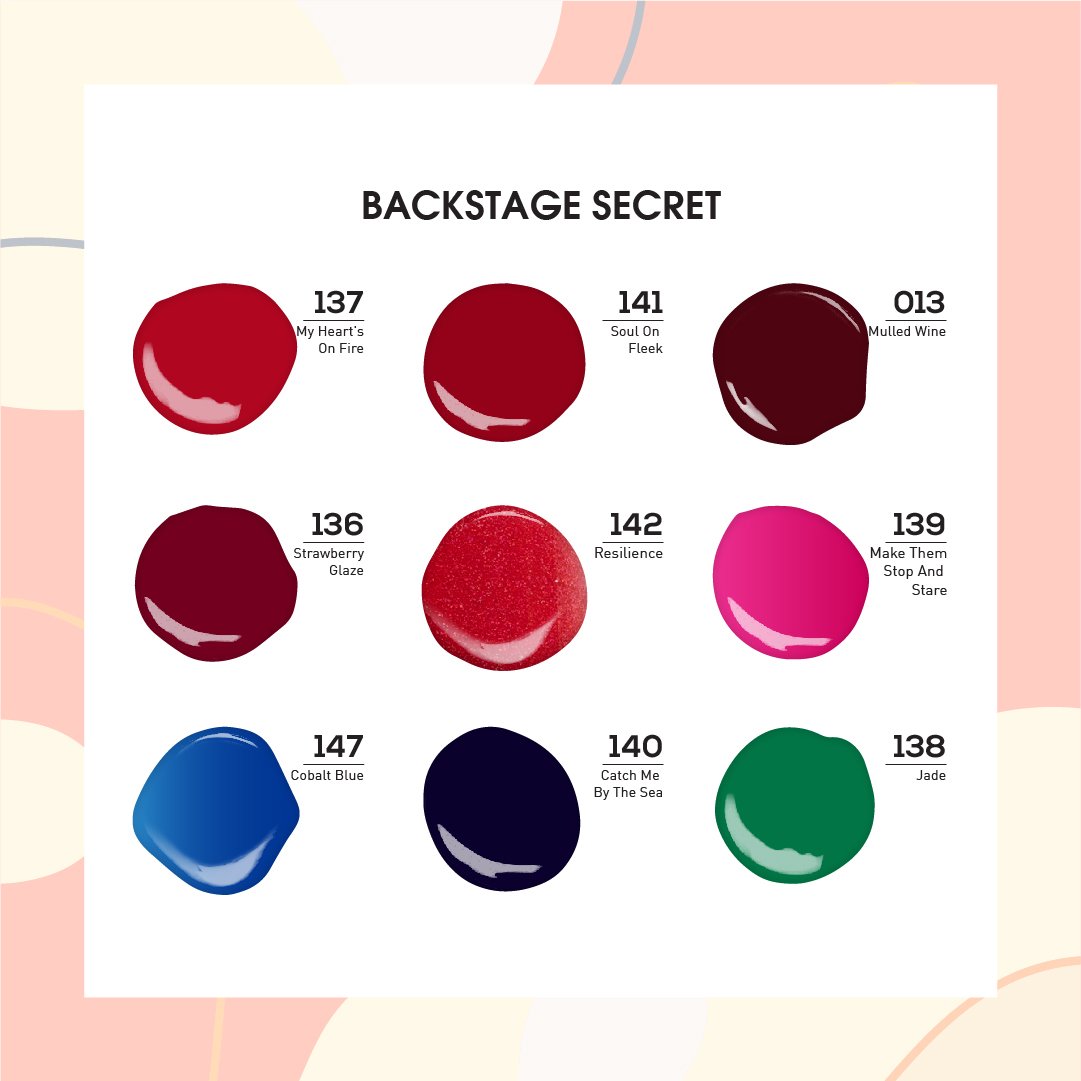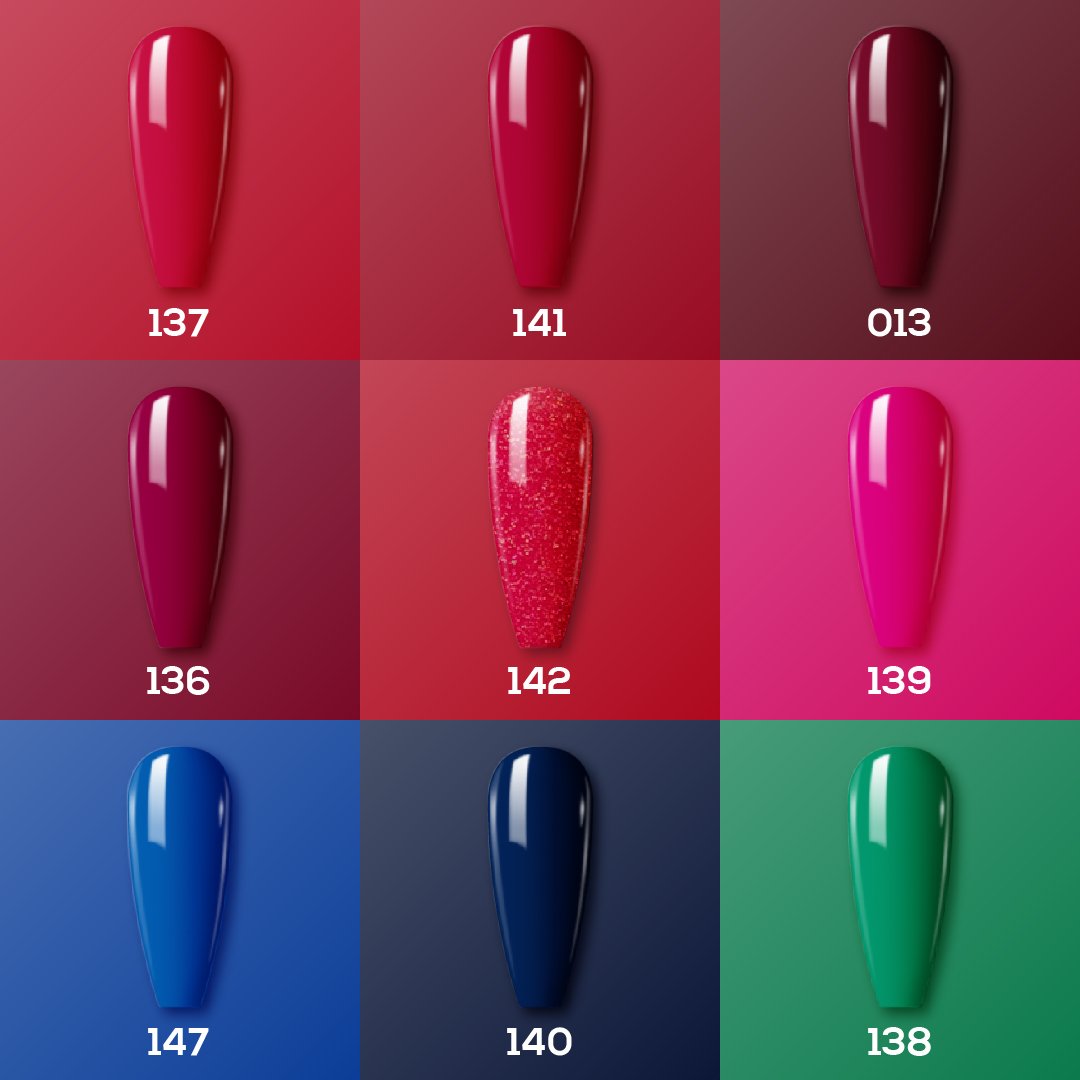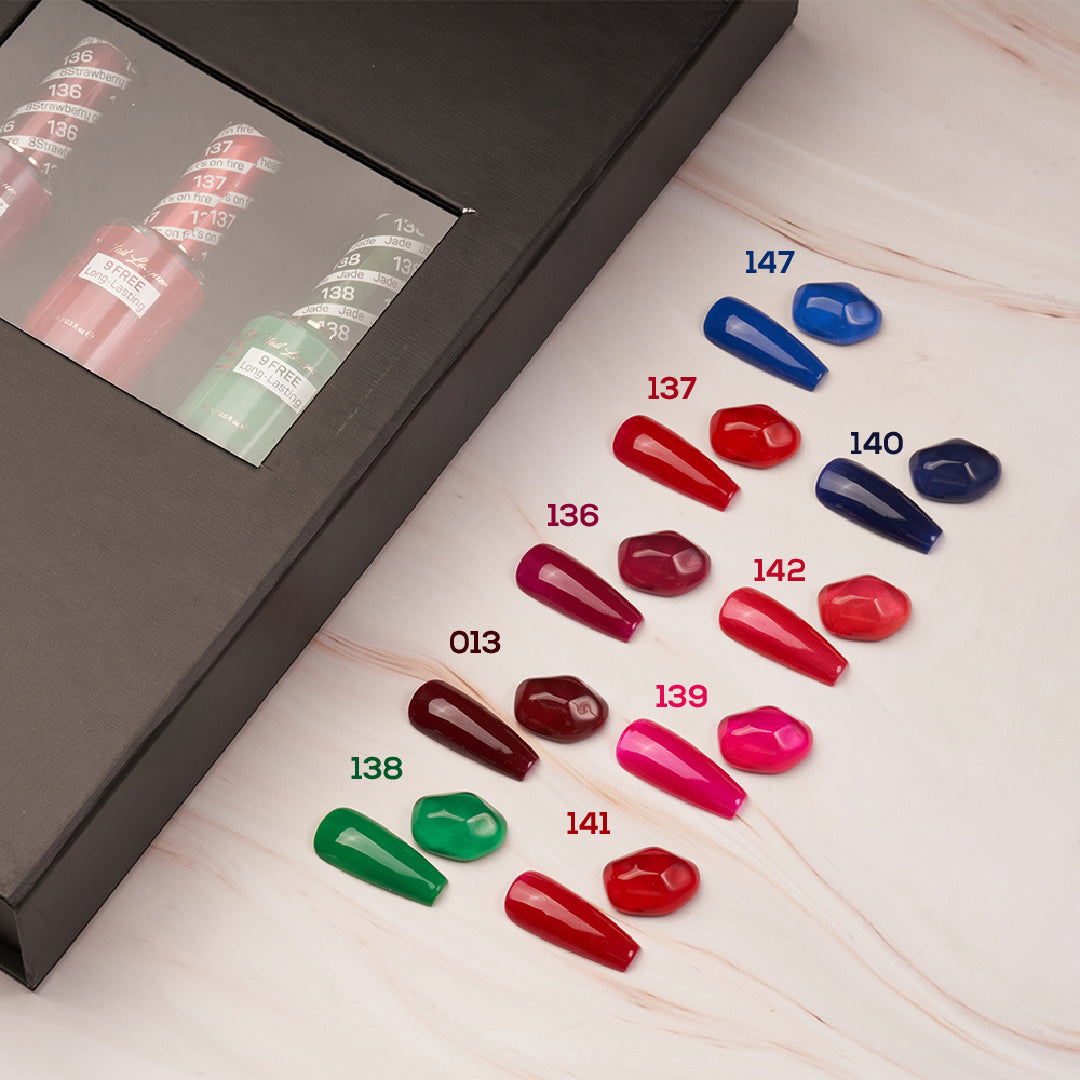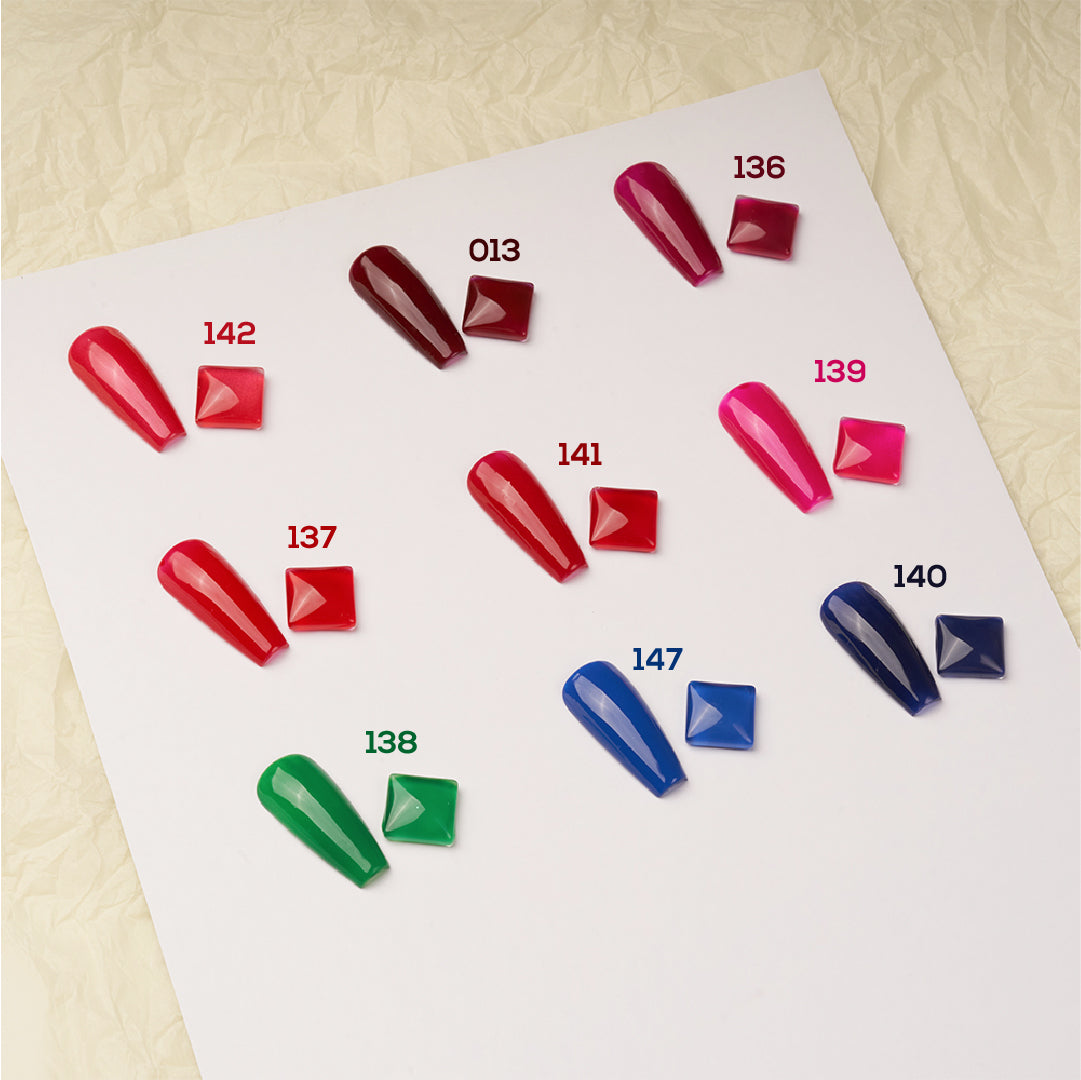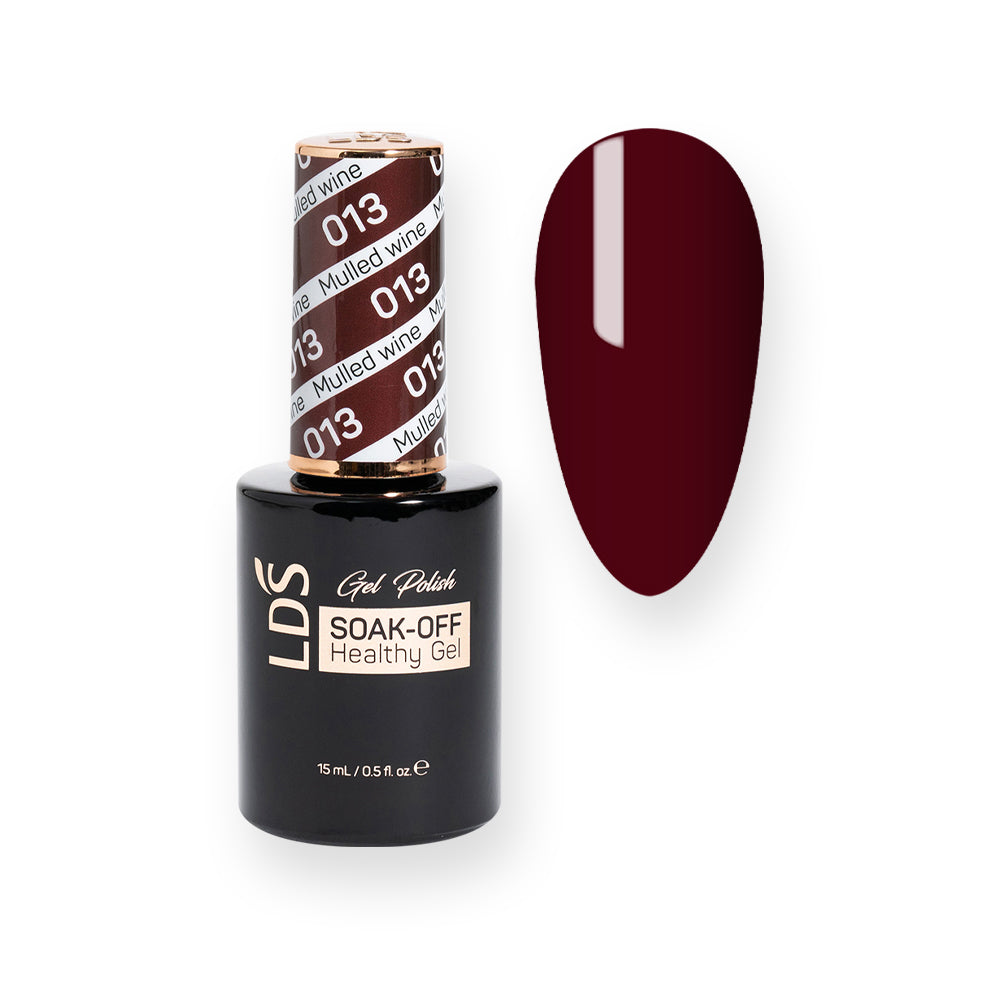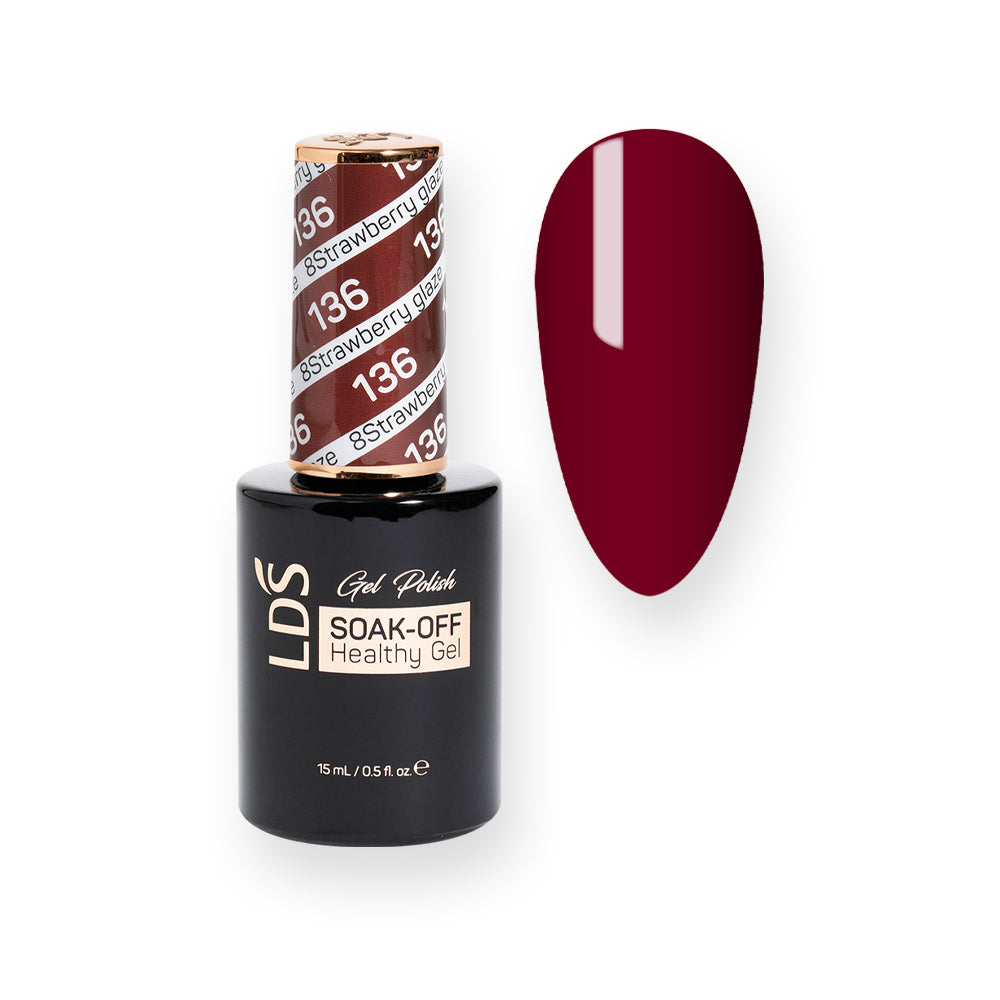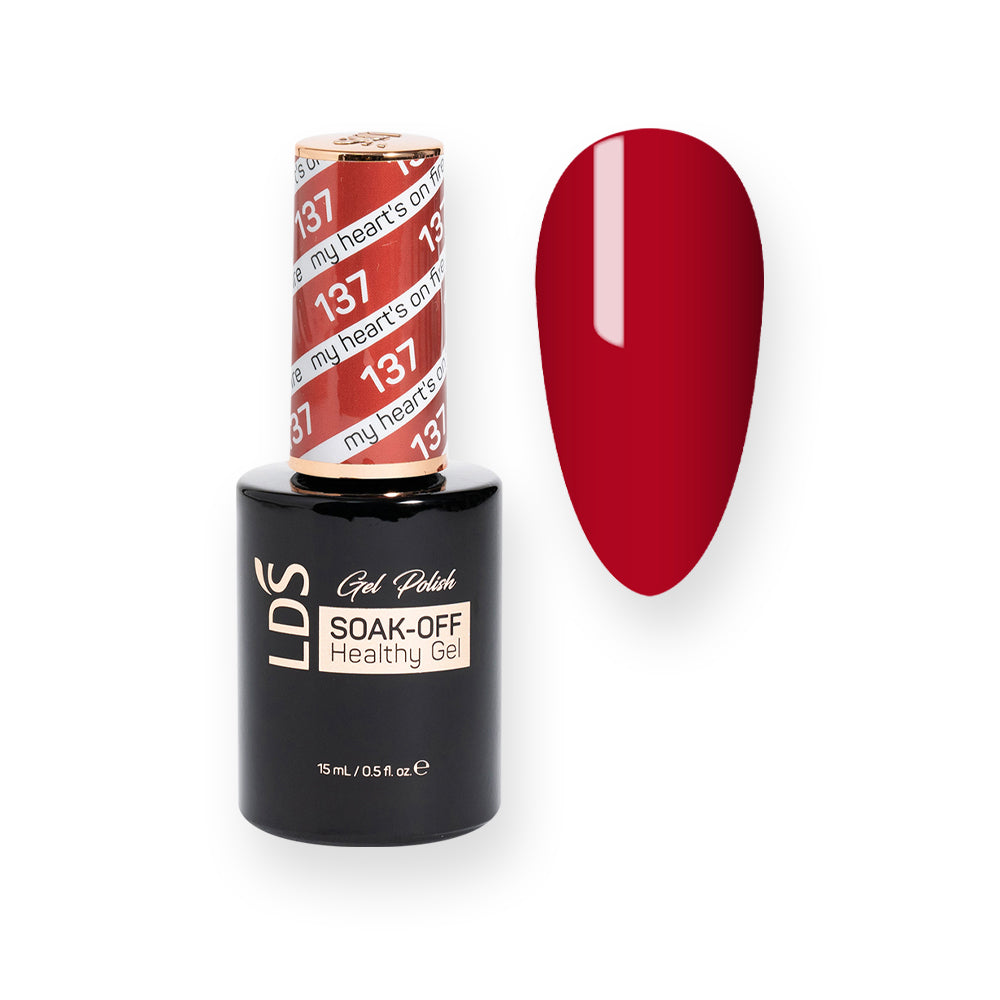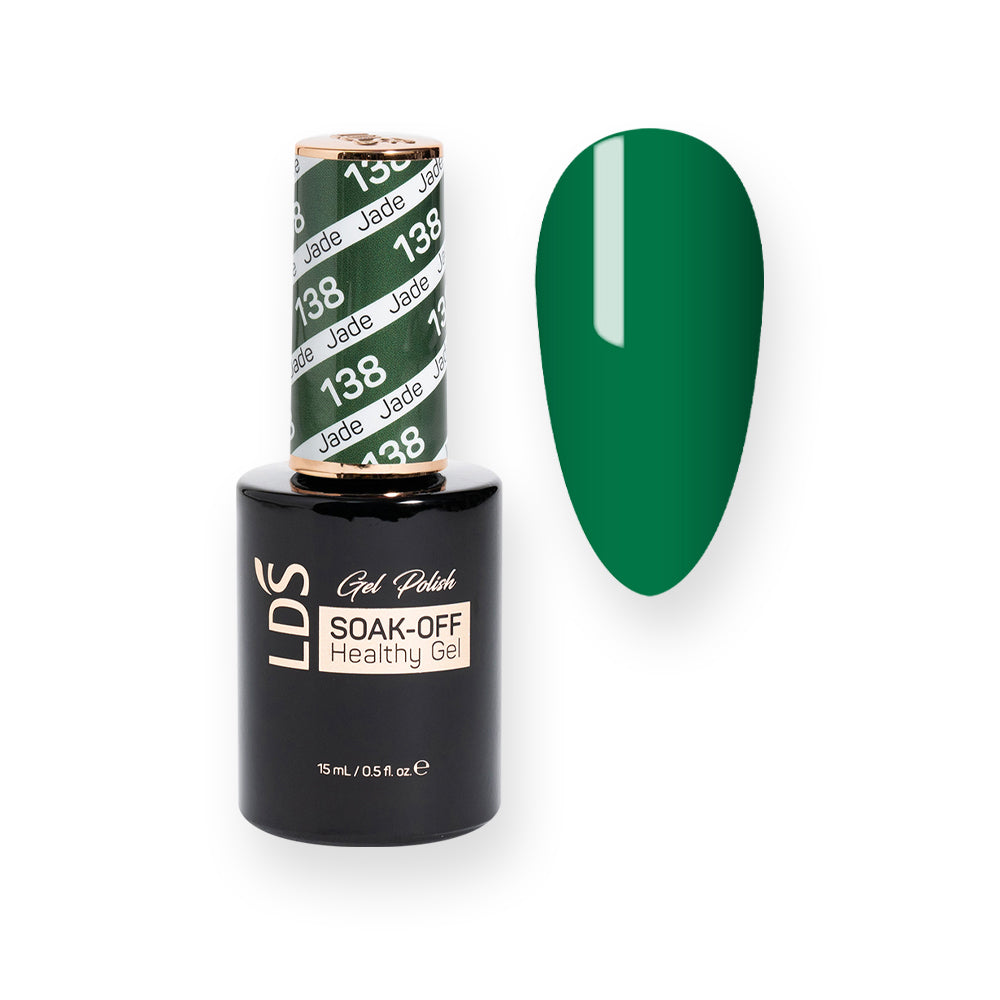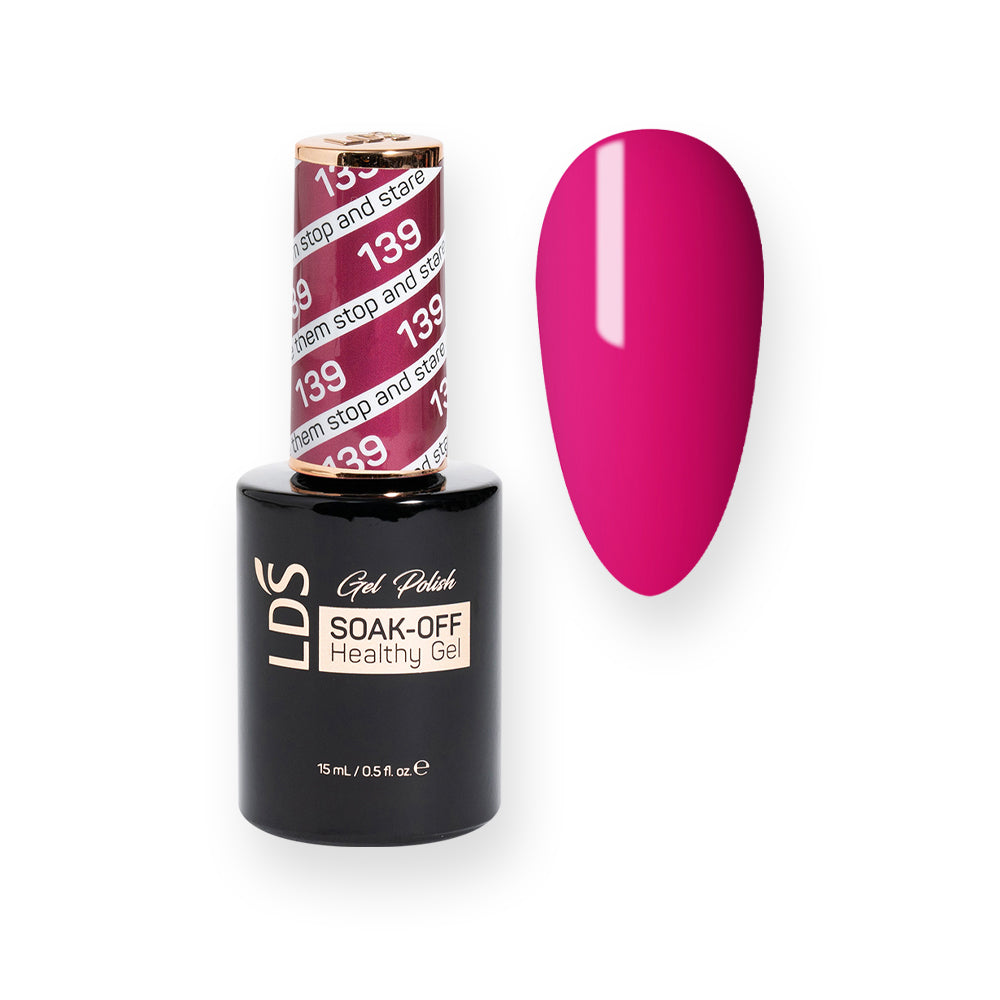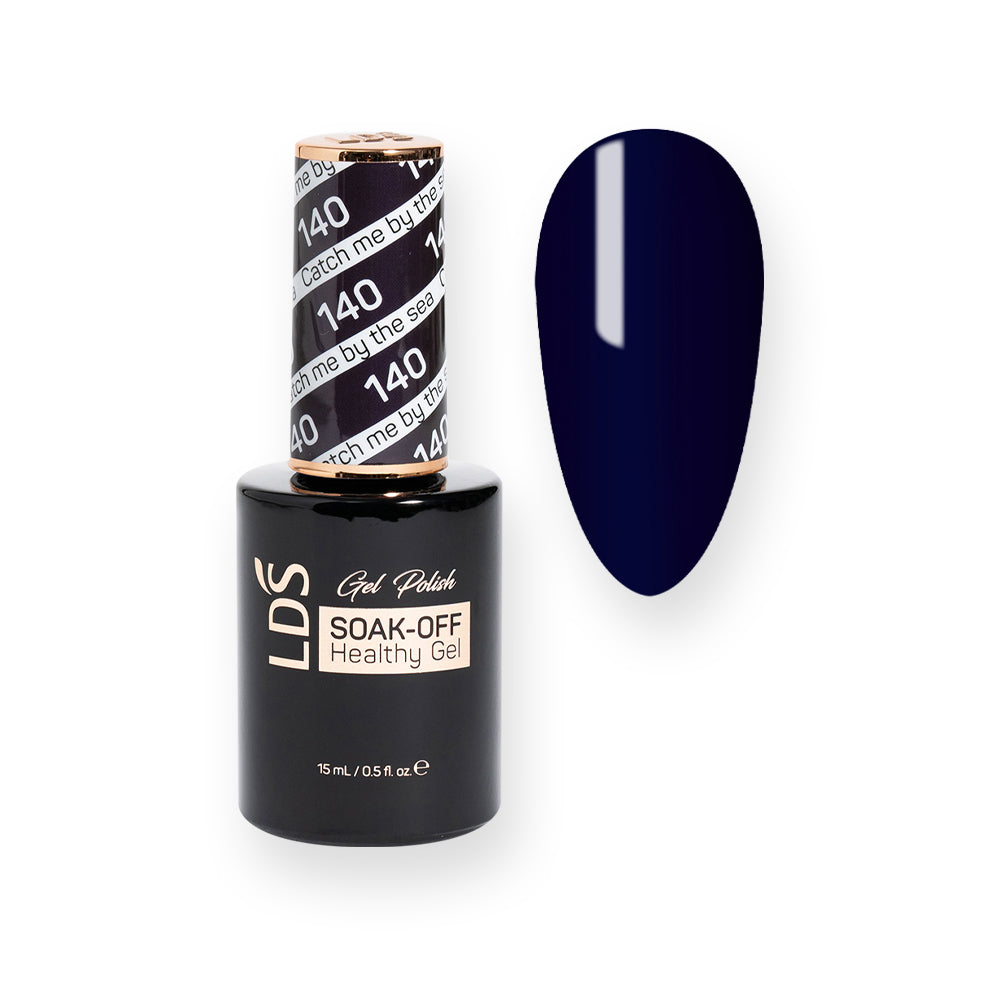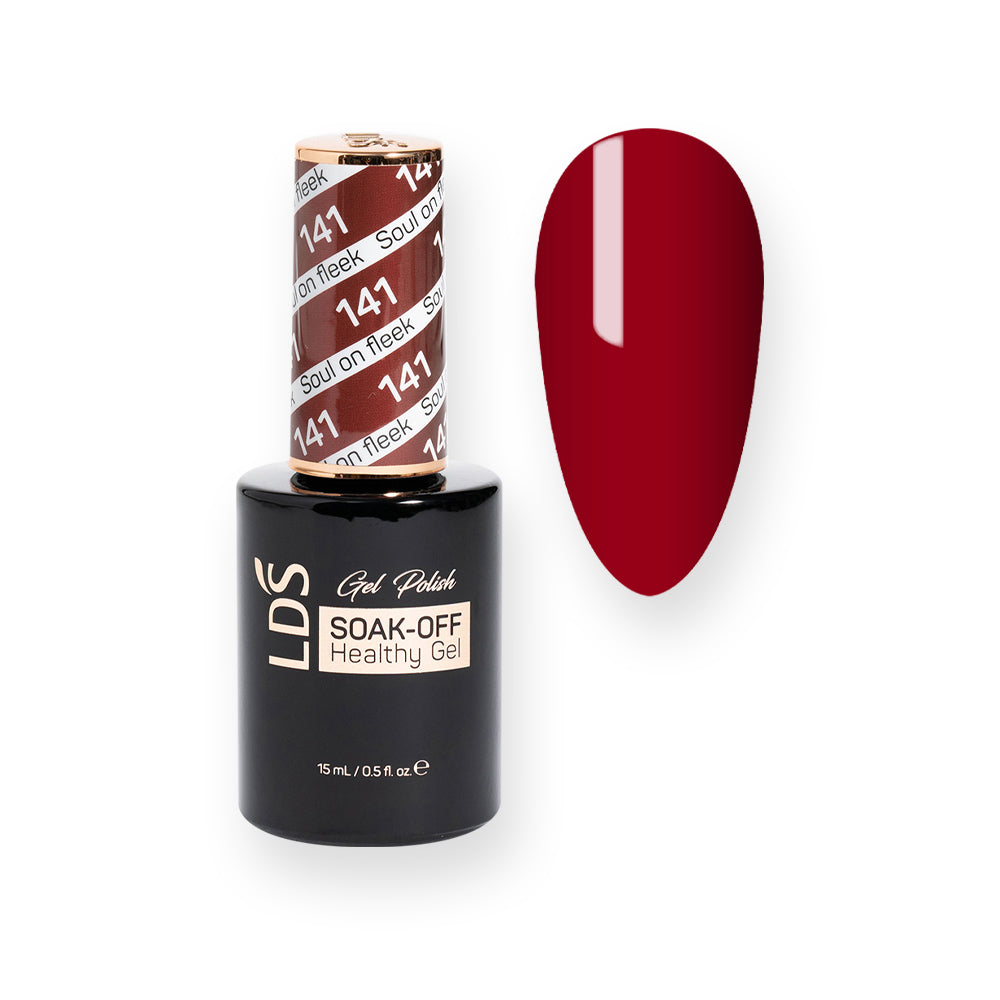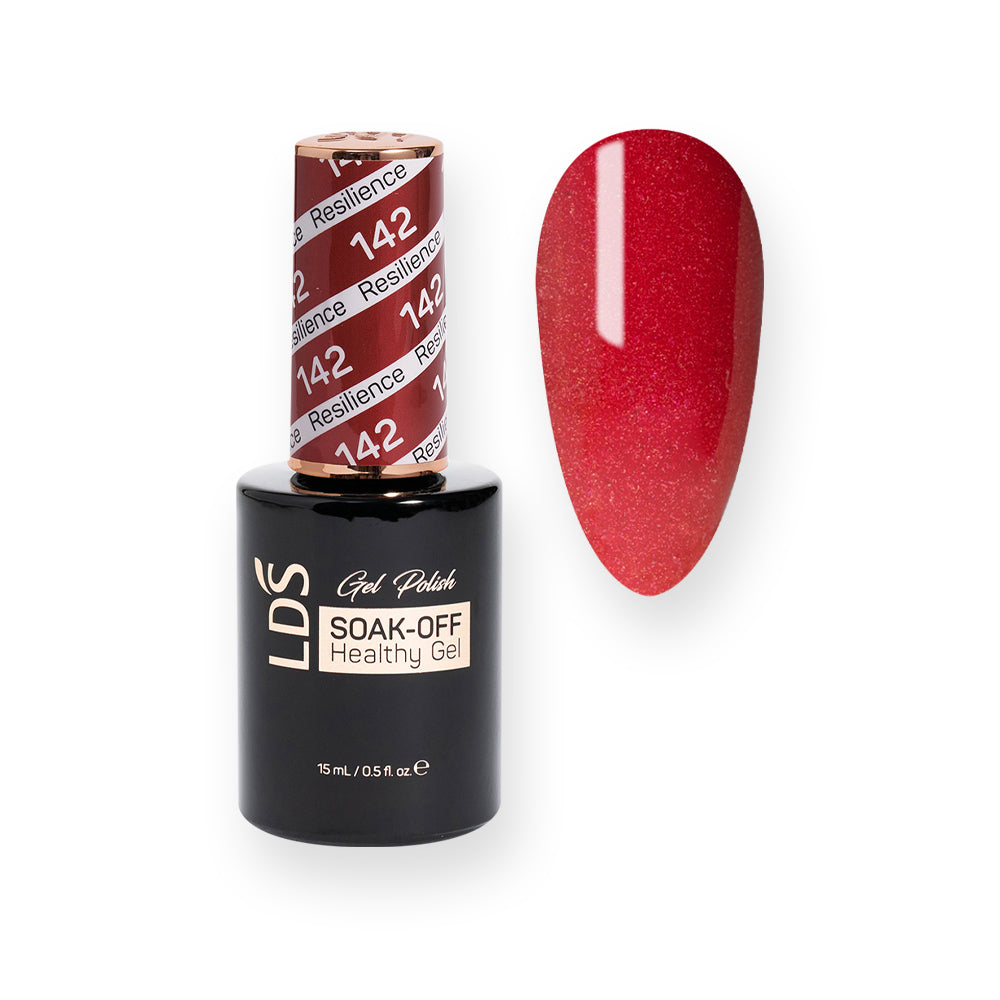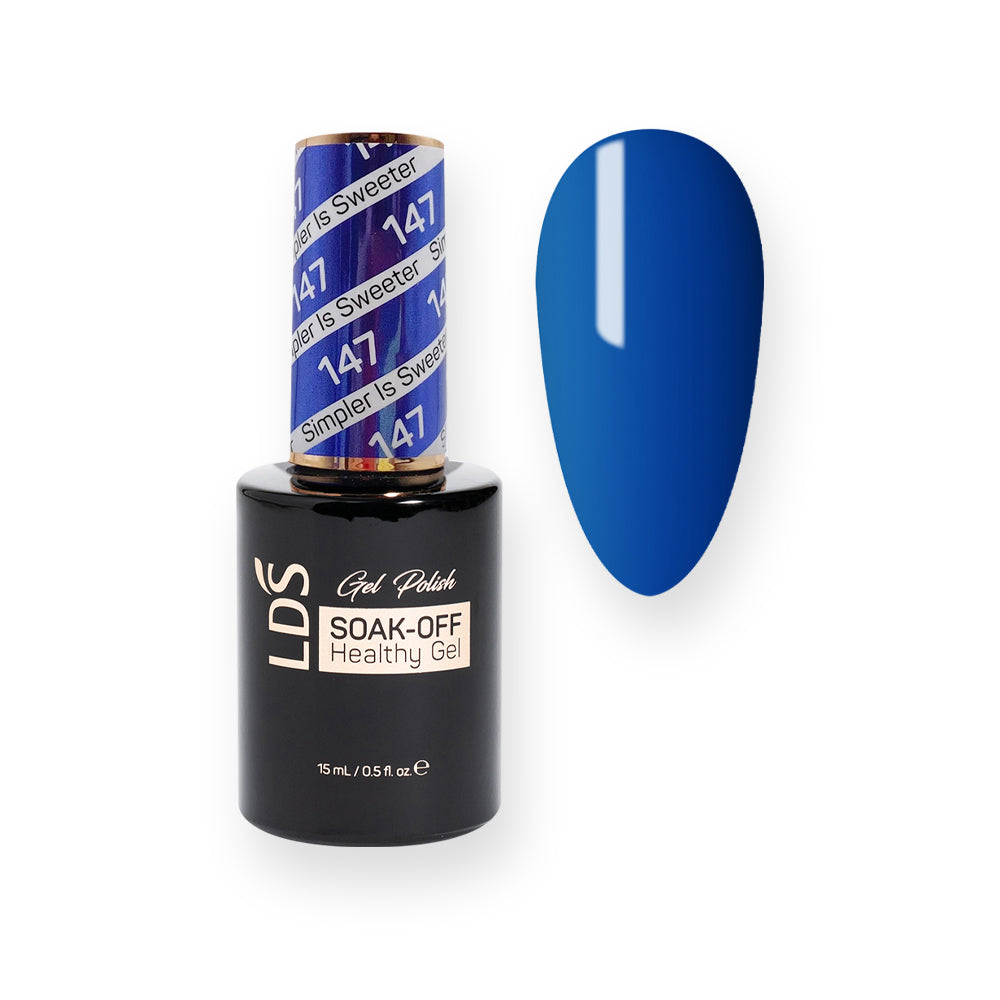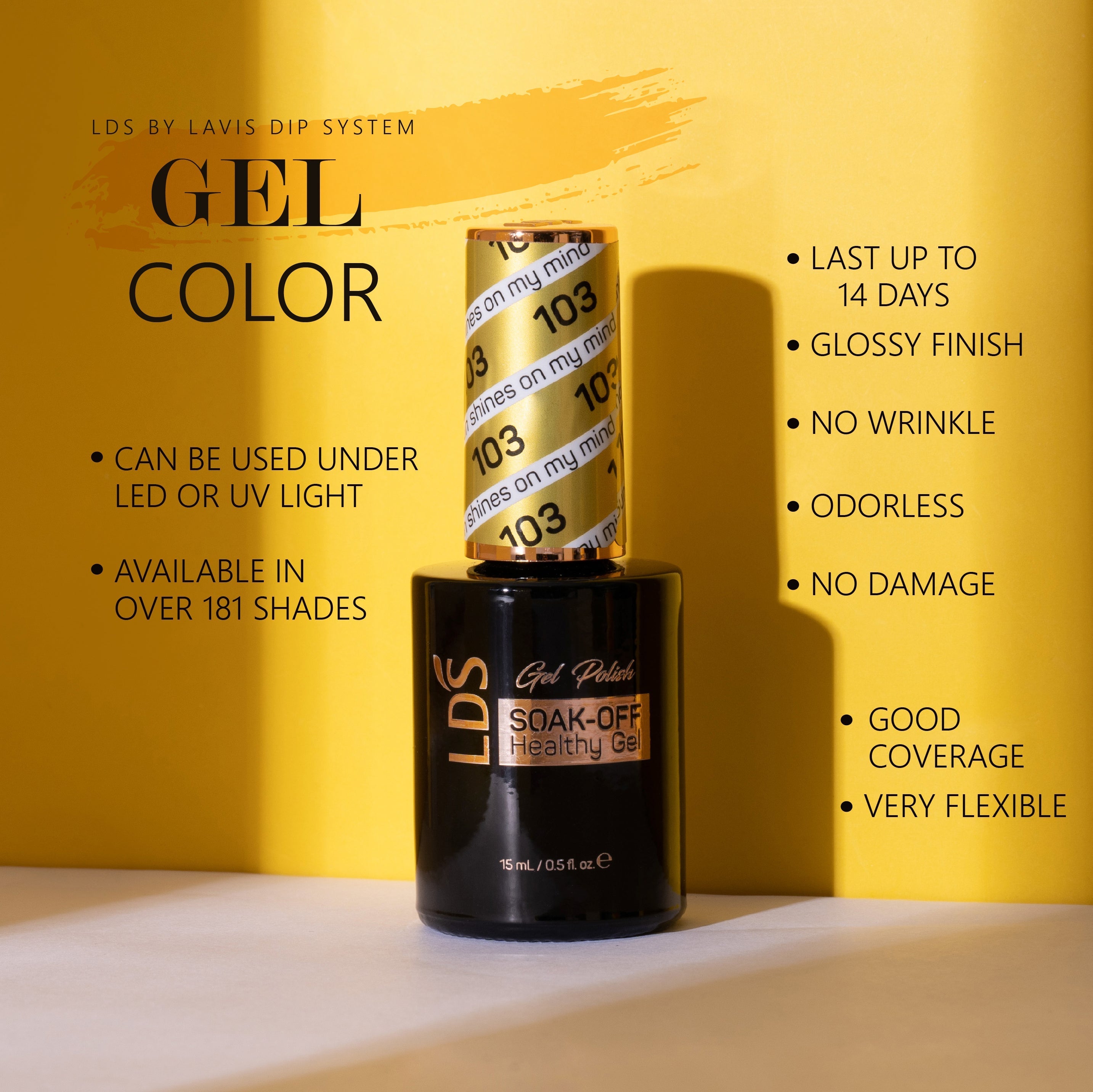 BACKSTAGE SECRET - LDS Holiday Gel Nail Polish Collection: 013, 136, 137, 138, 139, 140, 141, 142, 147
PRODUCT DETAILS:
BACKSTAGE SECRET
LDS Holiday Gel Nail Polish Collection: 013, 136, 137, 138, 139, 140, 141, 142, 147
"Never stand still, always keep yourself engaged. Work hard, be brilliant and you will be the center stage."
Includes 9 gel color polishes - size: 0.5 fl. oz/ea
1 LDS Gel Color 013 - Mulled wine
1 LDS Gel Color 136 - Strawberry glaze
1 LDS Gel Color 137 - My heart's on fire
1 LDS Gel Color 138 - Jade
1 LDS Gel Color 139 - Make them stop and stare
1 LDS Gel Color 140 - Catch me by the sea
1 LDS Gel Color 141 - Soul on fleek
1 LDS Gel Color 142 - Resilience
1 LDS Gel Color 147 - Cobalt blue
LDS Gel Polish
Last up to 14 days - Will not easily chip, break or peel
Can be used under LED or UV light
Glossy finish
Odorless
No damage
No wrinkle
Very flexible
Good coverage
Easy to apply - you have as much time needed to paint and fix your gel color; the gel color will only dry after you cure it
Less curing time needed: 60 seconds - the longer time you cure your gel color, the longer time it can stay on your nails.
HOW TO USE:
File and shape your nails.
Base Gel: Apply 1 thin layer of LDS Base Gel, cure under LED/UV lamp for 60-90 seconds.
Gel Color Polish: Apply 2 thin coats of LDS Gel Color, leaving a hairline margin around the cuticle area. Cure each coat 60-90 seconds under the LED/UV lamp.
Top Gel: Apply 1 thin coat of LDS Top Gel, leaving a hairline margin around the cuticle area. Cure 60-90 seconds under the LED/UV lamp.
Holiday Value Gift Set:
A perfect gel nail polish set for both DIY Home Mani Users and Professional Nail Technicians.
This "Backstage Secret" collection includes trendy, youthful, sophisticated colors that you can easily spot on the fashion runway. Perfect for a casual brunch date with your besties, glamorous for a girls' night out, or sophisticated for a family dinner.
Ideal Gift for Her: This kit comes in a seasonal gift box. It's a perfect gift for any holiday or special event such as birthday, anniversary, Christmas, Thanksgiving, Valentine's Day.
Lowest price. Great value. Ready-to-go gift box. Easy application.
Tips:
Read directions for use carefully.
Products are professionally formulated and only used for nails.
A Skin Test before using is necessary. Stop using immediately if feeling uncomfortable!
Avoid contact with eyes, mouth, and skin. In case of contact with them, rinse immediately with water.
Keep out of the reach of children.
PLEASE NOTE: Color samples/ images may vary depending on different monitors and screens. It is up to the buyer to do their research for the product they are purchasing. Packaging may vary.